19 juillet 2017
3
19
/

07
/

juillet
/

2017
22:25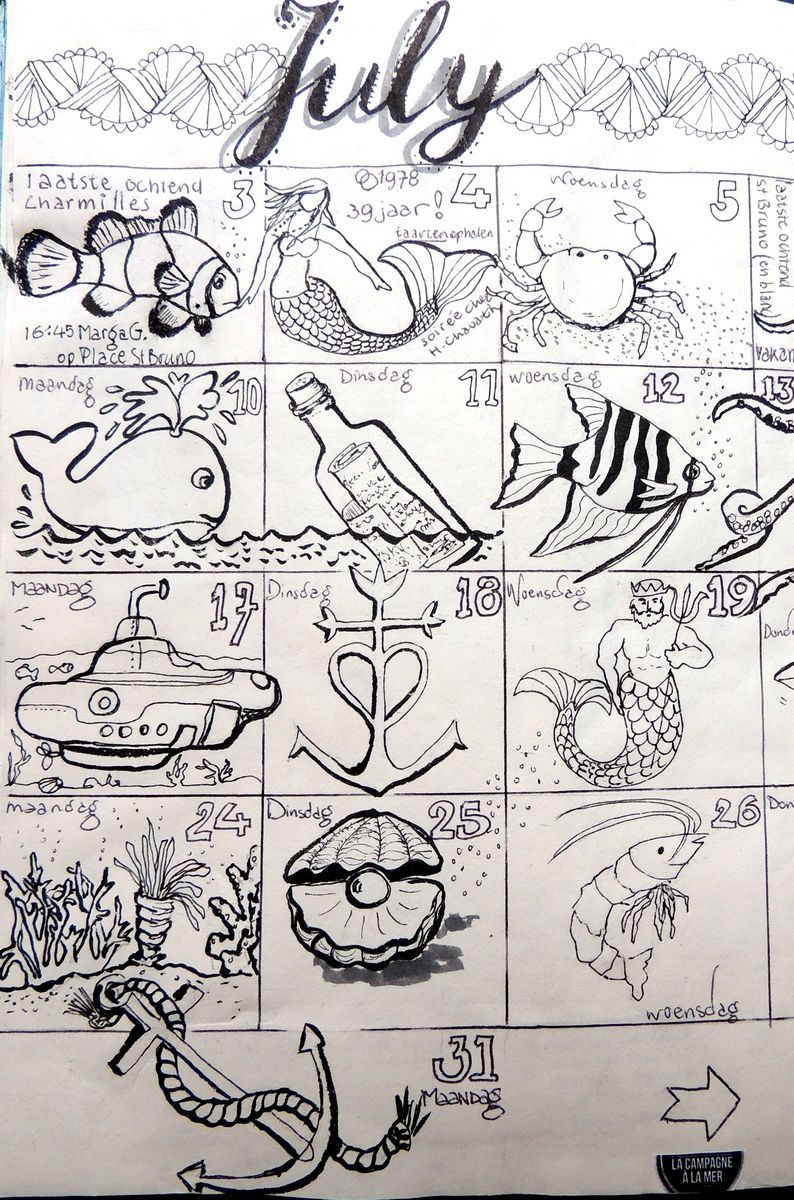 Voici ma page pour le journal de Juillet. J'ai opté pour 31 petites images dans le thème 'marine'. Ceci est côté gauche......
Here's my page in my journal for July. I chose to picture 31 little drawings in the theme of the 'sea'. This is the left side of the double spread........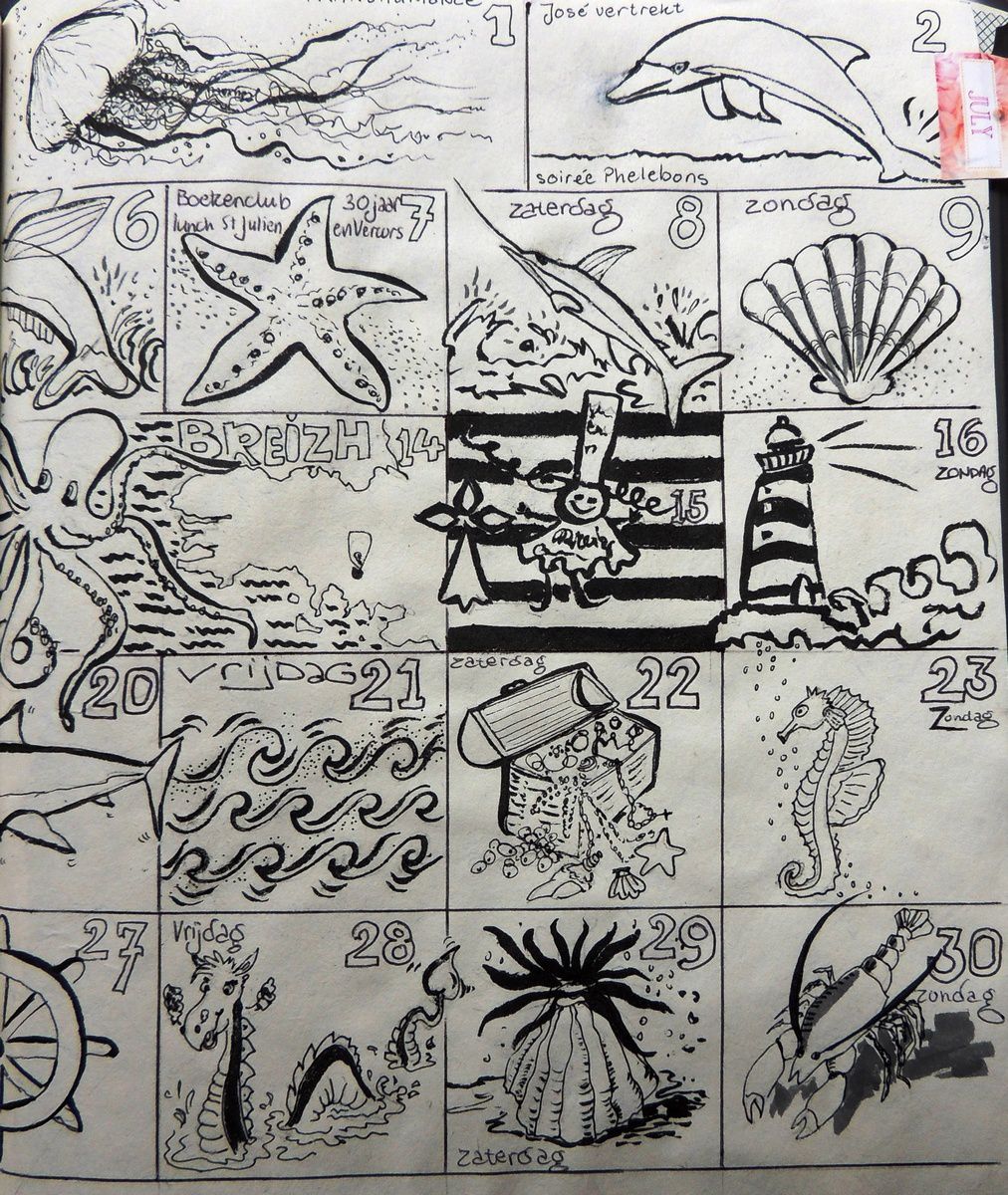 Côté droit. Il me reste très peu de place pour écrire ce qu'il est passé, mais juste assez pour ancrer les souvenirs dans le mémoire. Certains jours seront exprimé différament dans les pages suivantes.
This is the right hand page. There is only little space left to write about every day's happenings, but it is sufficient to anchore some souvenirs. Some of them will be worked about in the following pages.
J'ai eu beaucoup de plaisir d'inventer à chaque fois une nouvelle image lié à "la mer".
Such fun to think of a new sea orientated picture.
J'aime la page de tous ses côtés; pas vous? Vous pouvez deviner où je passe mes vacances cette année. Je prends qu'une petite semaine car je ne pouvais pas amener ma chère chienne Buffy cette fois. Elle est resté à sa maison entouré de soins et câlins d'un (non, pas bayby sitter) 'dogsitter' qui est également 'housesitter'.
I like the page from all sides; don't you? You can see perhaps where I spend my holidays this year. I'm away for only a week and I left our dear dog Buffy at home in good care of a home and dogsitter.