22 août 2016
1
22
/

08
/

août
/

2016
09:36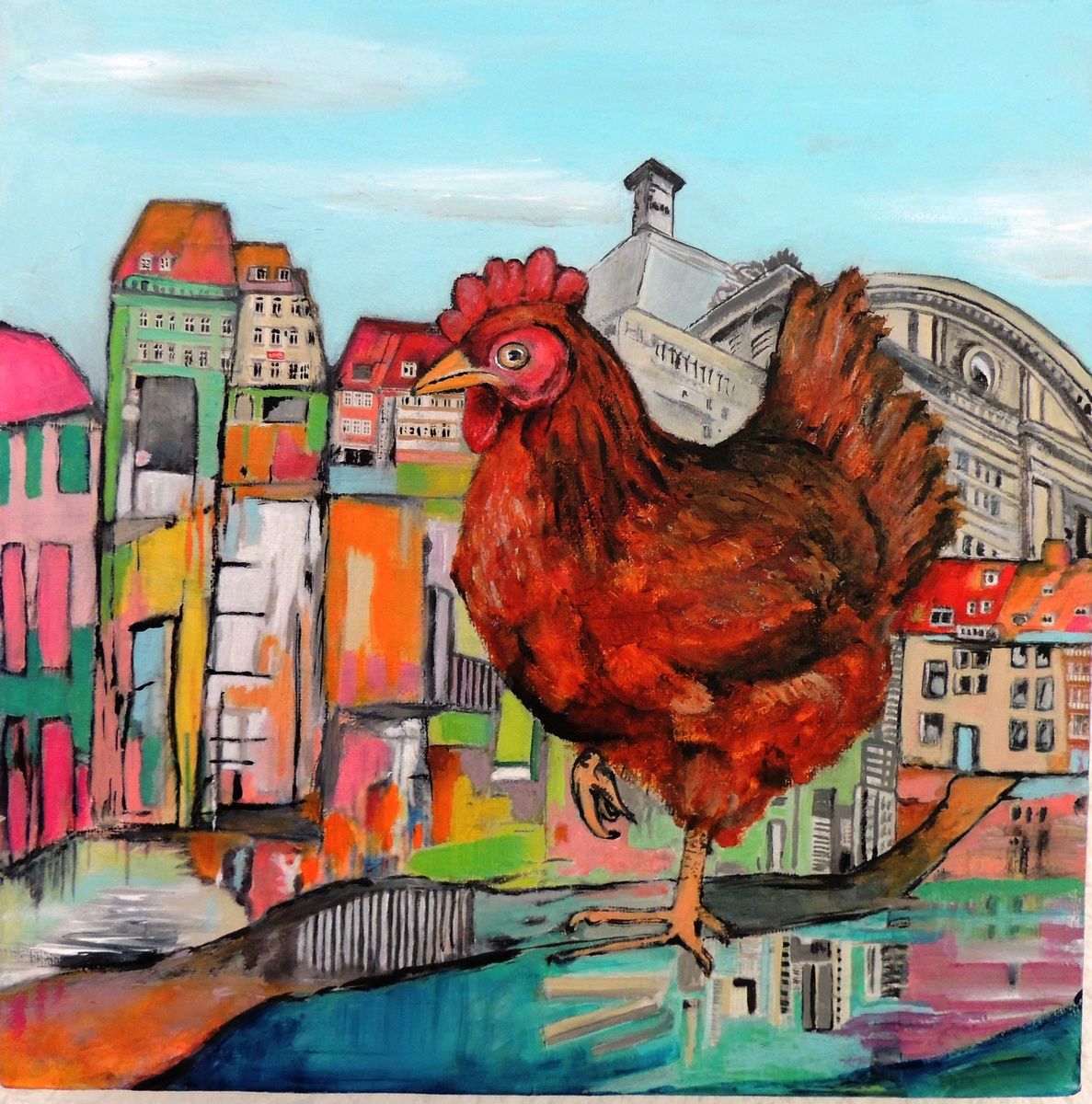 Il fait chaud, très chaud et en ville il fait encore plus chaud. Les gens restent à l'intérieur et font de longues siestes....personne en ville...les rues sont déserts.
It is hot, very hot and in town it's even hotter. There's nobody out....everybody seem to stay indoors and have long siestas....there's nobody in town.....the streets are abandoned.....
Mais ma poule est courageuse...elle fait un pas en ville....un pas de poule....
But my hen is courageous....she makes her first step into town....
Mon tableau commencait ainsi: avec du collage.....
My painting started like this: with a collage.....
Avec plusieurs modèles j'avais pris un bon regard sur des poules et ensuite je l'ai dessiné sur le canevas. Du gesso pour définir l'emplacement....
To take a good look at hens and how to draw them I used several photos and started to draw one over a gesso layer on the canvas.
Gauche, droite et au milieu, j'ai utilisé les côtés du canevas pour prolonger l'image et donner plus d'espace.
Left right and center I made use of the sides of the canvas too; it gives an idea of spacing out.
Au dessus j'ai peint le titre et en dessous la signature et un élément aliéné.
On top the title and on the bottom the signature and an estranging element.
Quelques détails pour vous montrer toutes les couleurs que j'ai utilisé pour peindre les maisons en ville.....ça montre peut être le plaisir que j'ai eu à faire ce tableau.
Some details to show all the different colours of the houses in town....it shows how much fun I had making this colourful painting.