15 mars 2019
5
15
/

03
/

mars
/

2019
21:15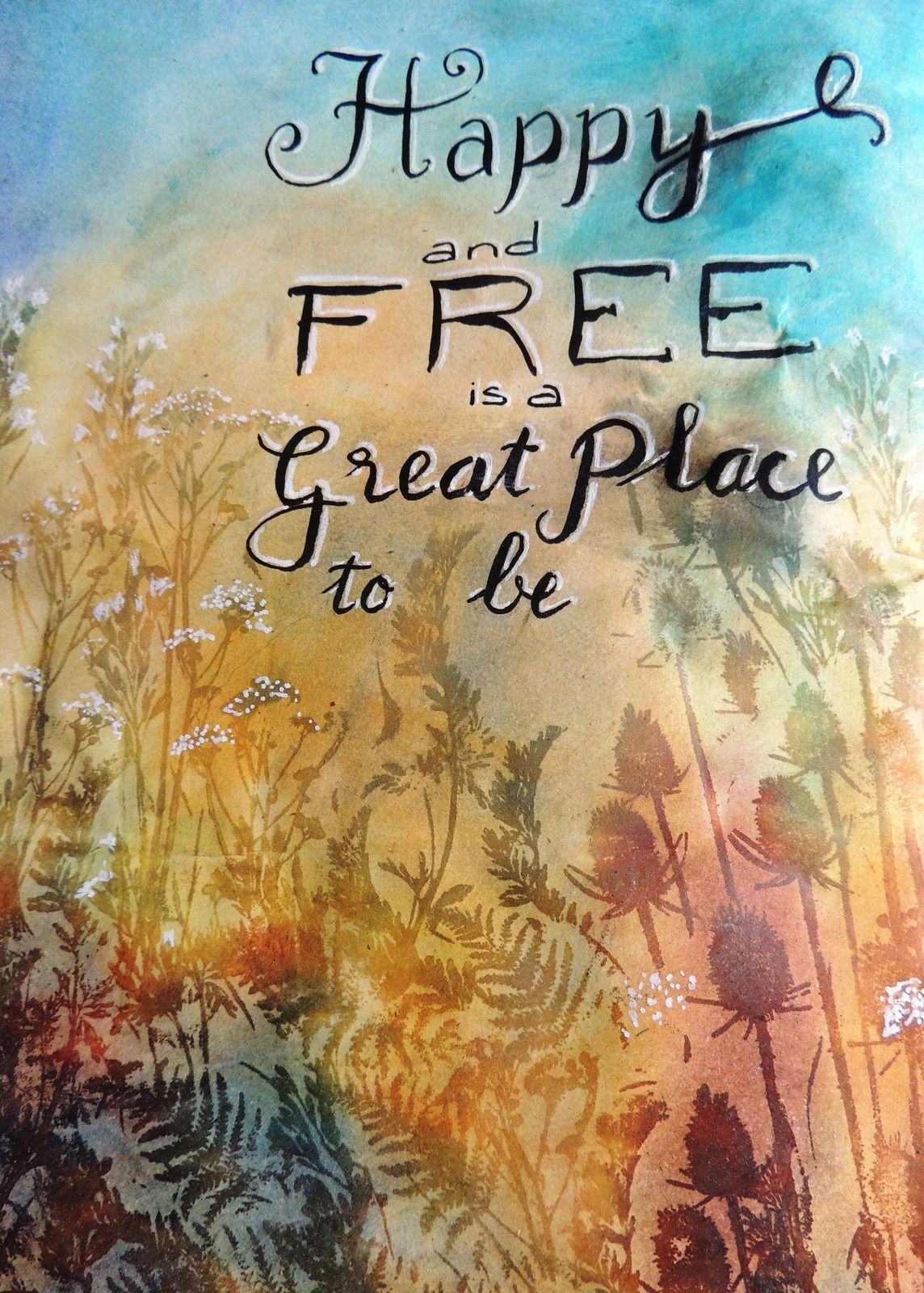 Mon weekend commence le jeudi après-midi; le temps pour jouer et créer.
My weekend starts on a Thursday afternoon; time to play with my art supplies.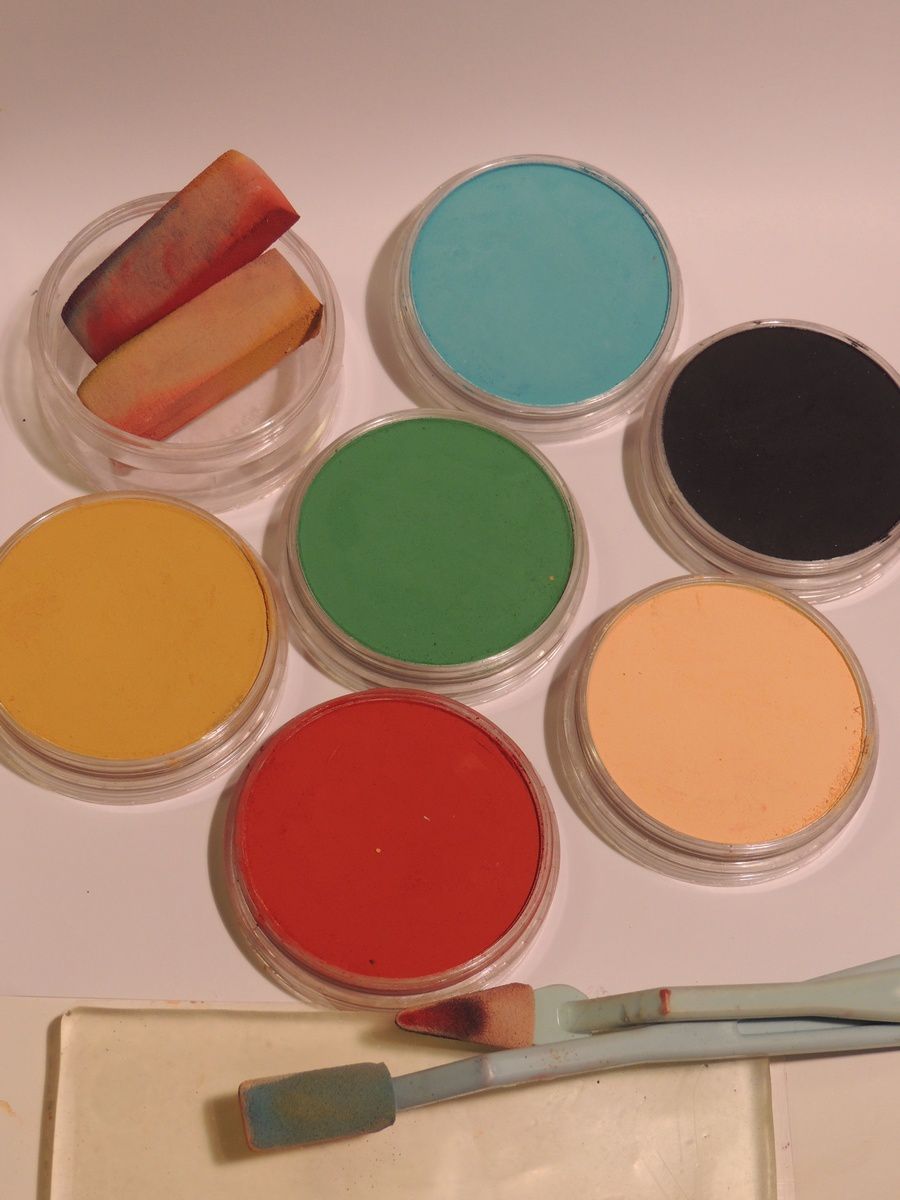 J'ai vu sur facebook qu'il existe un cours qui mélange le gelli plate avec le pan pastels. Je connais bien le gelli plate mais malgré j'ai des pan pastels je ne fais pas grande chose avec ce matériel. Bon, j'ai pensé, à la place d'acheter encore un cours (je peux vite dépenser une fortune sur tout que j'aime apprendre) je vais essayer moi même ce que je peux découvrir.
On facebook I saw that there is another new course on the market; one that mixes the use of a gelli plate with pan pastels. Great I thought..... that will be a good idea to do something with these pan pastels that are in their box and never really get out. Instead of instantly buying yet another course (I could easily spend a fortune on all kinds of courses that interest me) I will first try out for myself and do some experiments.
J'ai pris quelque couleurs neutres et une plaque de relief. Avec versamark j'ai couvert le gelli plate pour le protéger. J'ai pressé la plaque dessus et j'ai fait deux empreintes sur le fond de page déjà coloré avec panpastels. Le versa mark laissait une empreinte positive avec la plaque couverte de versamark et une empreinte négative par le gelli plate. Ensuite j'ai couvert l'empreinte avec pan pastel pour faire apparaitre le motif. Bof, pas trop impressionnée avec ce technique. Je n'ai pas vu un avantage d'utiliser le gelli plate. C'est mieux de tamponner directement avec du versamark sur la surface ce que j'ai fait sur une autre page (voir la toute première photo de cet article).
I took some neutral colours and a texture stamp. I protected the plate by stamping it with versamark. I placed the texture stamp on the plate and took it straight to the page where it left a positive print. The gelli plate on the paper gave the negative version of the stamp. I then covered the surface with pan pastel to let the pattern pop up. Well I was not impressed with the result and did not see the purpose of it. It is as well to stamp directly with versamark on the page (see the first photo of this post).
J'ai voulu ajouter des papillons. Même procédé: versamark, pochoir dessus, panpastel ajouté, mais l'empreinte n'était pas claire. J'ai fini par appliquer panpastel directement sur le papier à travers le pochoir.... Ok nouvelle expérience.....
I wanted to use the same technique just to be sure. So I used versamark, the stencil on top, panpastels added, but the print was not crisp. I ended up using the stencil and panpastel directly on the paper..... Okay time for a new experiment.....
Ensuite j'ai appliqué les panpastels directement sur le gelli plate à travers le pochoir. Mélanger les couleurs n'a pas marché. Les pan pastels sont tellement sec qu'une empreinte n'a pas pris. J'ai couvert le gelli plate avec matte medium pour essayer faire une meilleure empreinte. Il y avait une empreinte mais pas dans sa totalité. J'ai fini la page en nettoyant le pochoir et ainsi ajouter le motif partout sur la surface. Enfin j'ai remarqué la forme d'une vase.....
I then tried to use panpastels directly on the plate, through the flower stencil. Blending didn't seem to work very well. As the panpastels are so dry, the print didn't release any colour. I tried to cover it with matte medim gel so the pan pastel could stick to it, but then the print didn't come off the plate completely and gave that weathered look. I continued on the rest of the page cleaning the stencil with babywipes and so I created more patterns. In the end I recognized the shape of a vase.....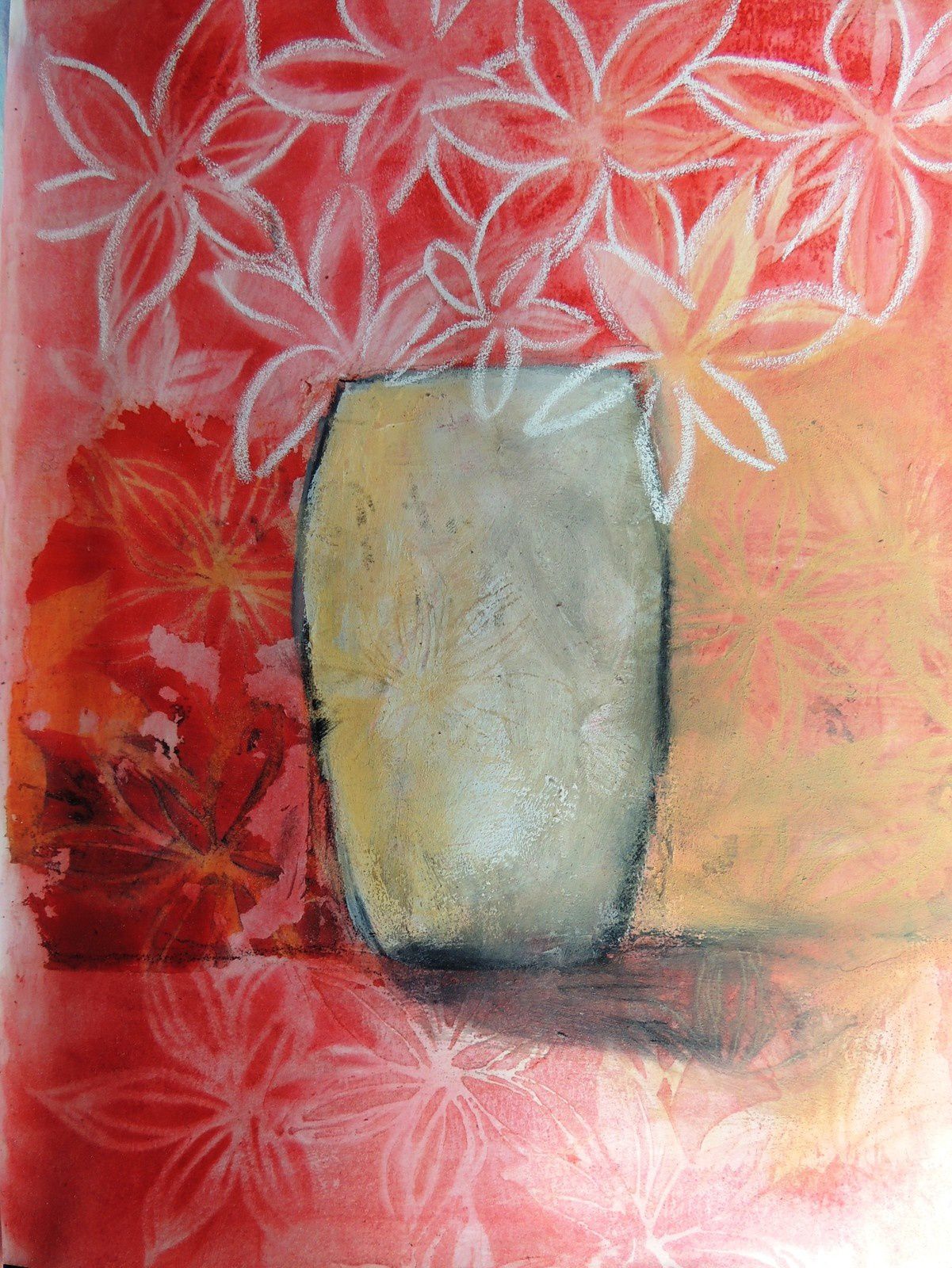 Après il y avait un peu de panique car je ne savais pas comment nettoyer le gelli plate plein des traces de pan pastels. Savon ou babywipes marchaient pas.... Au secours!.... je suis allée à la recherche d'un solution. D'abord j'ai demandé la personne qui offre son cours. La réponse était que j'ai du acheter le cours ....
After this experiment I was a little in panic because there I was with a gelli plate full of pan pastel that didn't come off; not with soap, nor with babywipes. Help!! and first of all I wanted to ask the person who offers the course. Her answer was that I had to buy the course first .....
Un dernier essai avec mes observation écrit sur la page dans mon journal. Rien ne marchait; expérience nulle!...
Bien sûr j'étais déçue que je n'ai pas trouvé la réponse pour combiner le gelli plate et les pan pastels, mais j'étais encore plus déçue que la personne m'a pas seulement voulu dire comment nettoyer, elle m'a bloqué de son groupe FB aussi... bon, pas très sportif et surtout pas motivant pour aller à sa classe. Bref, je n'ai pas du me donner permission de jouer alors.... Heureusement j'ai trouvé comment nettoyer le gelli plate quand même: avec de l'huile d'amande douce!
.... et j'ai appris quelque chose...(voir la citation)
A last experiment with my observations written on the journal page. Nothing really worked; experiment failed!...
Of course I was very disappointed that I hadn't found out how to combine the gelli plate with the pan pastels, but I was even more disappointed that the person who didn't want to tell me how to clean my gelli plate, also blocked me from her FB group too.... well I didn't find that very sportive and certainly not motivating to go to her classes. In fact I shouldn't have given myself the permission to play then..... Fortunately I found out nevertheless how to clean that precious gelli plate: with baby oil!
....and lesson learned! (quote says it too)