21 février 2017
2
21
/

02
/

février
/

2017
10:55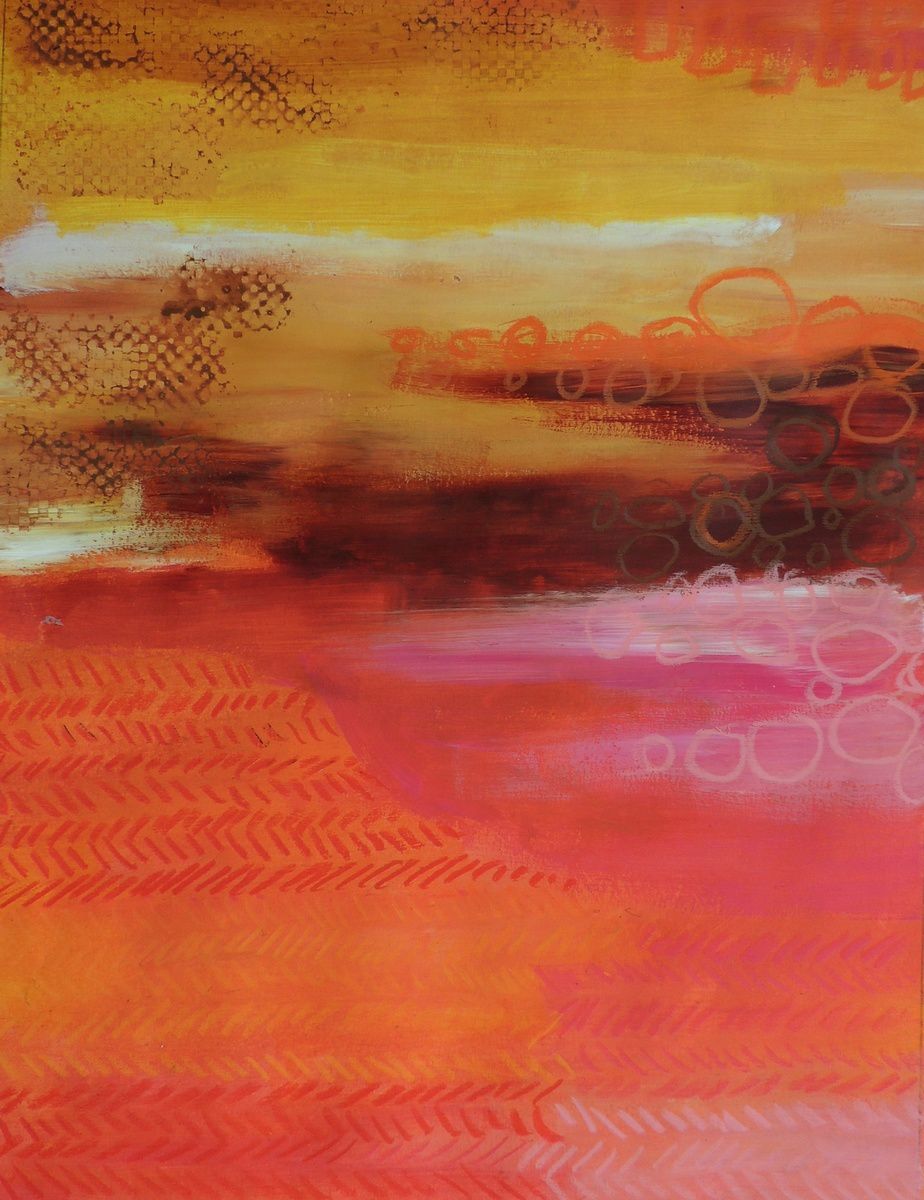 N'importe comment c'est épelé: je vous en offre plein aujourd'hui.
It doesn't matter how it's spelled: I show you lots of them today.
C'est le résultat du leçon 5 avec le cours en ligne de Jane Davies.
This is the result of the fifth lesson with Jane Davies' online workshop.
C'est de la peinture assez intuitif et libératoire pour seulement poser de la couleur sur papier sans s'occuper d'une composition. Ce n'était pas important de choisir des couleurs qui s'entendent normalement. Il ne fallait pas faire une pièce terminée et surtout pas de l'Art.
It is quite freeing just to have to put colour on paper without having to be concerned about composition or the colour theorie even or whether it's going to be art.
J'ai essayé toutes sortes de combinations et j'ai utilisé des couleurs que je ne choisis pas souvent.
I have tried out all sorts of colour combinations and I used colours I don't usually choose.
Ensuite la deuxième étape: ajouter de la structure par n'importe quel technique mais ton sur ton. J'ai utilisé, avec beaucoup de plaisir, mes crayons de couleur entre autres. Comme j'ai découvert des nombres de possibilités et idées, aussi par regarder à ce que faisaient les autres et par les commentaires du prof.
Then the fun part in the second step: add texture by lines, patterns or any marks you can think of. I used neocolor II, inks and stamps, colour pencils, stencils and more paint. I discovered many ideas also from looking at what other participants came up with and the comments of the teacher.