16 octobre 2017
1
16
/

10
/

octobre
/

2017
17:54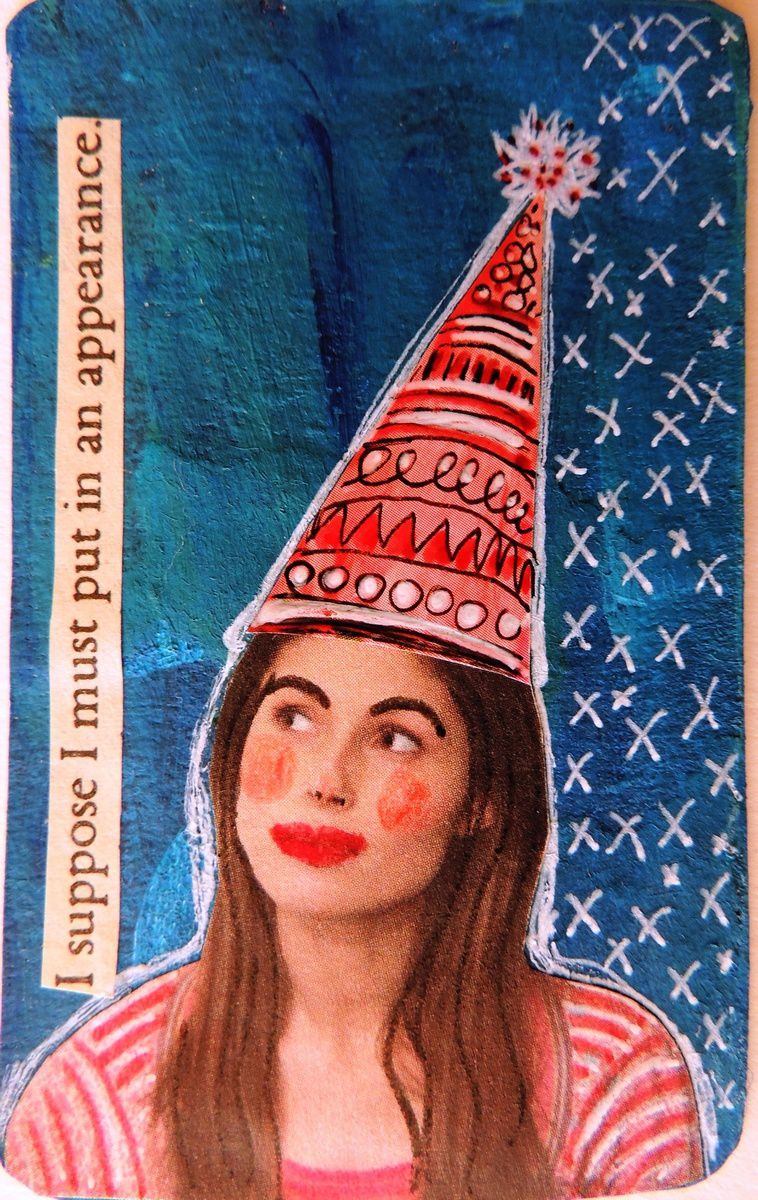 Après beaucoup de hésitation j'avait enfin décidé de joindre cet expo d'artistes, mais tant que j'ai l'âme de l'artiste il me manque carrément l'esprit de l'entrepreneur et vendre mes tableaux n'est pas vraiment moi.
After a lot of hesitation I did join the exposition, but honestly, I am not a commercial person and selling my art isn't quite my thing.
Ce saurait bien toutefois de vendre un peu et regagner un peu ce que j'ai dépensé en matériel. Ce n'était pas non plus le but, car j'ai voulu trouver des gens intéressé à former un group pour créer ensemble.... hélas, les visiteurs avaient autre chose en tête.....
It would have been nice to have earned a little by selling some paintings and earn back a little of what I spent on materials. It wasn't the goal anyway as I had aimed at finding interesting people to form a creative group ..... but visitors came with other ideas in mind.....
Je ne peux pas dire qu'il n'y avait "pas de poule en ville" (titre du tableau) ; les gens venaient plutôt pour flâner, regarder et faire leur shopping dans les stands de nourriture.
I can't say that there wasn't a hen in town (as is the title of the painting); people rather came to just look, and chat and buy groceries.
Il y avait pas mal de choix dans mon stand: des grands tableaux jusqu'au mini canevas et peinture sur des sachets de thé, des carnets et des cartes postales......
There was quite a lot on offer in my stand from big paintings to very small ones on canvas or teabags, notebooks and lots of cards......
Aussi un œuvre fait à la gelli plate..... deux dessins en encre.... mais allez je continue, ce n'est pas tous les jours dimanche.....
As well as a gelli plate print and two ink drawings..... but well, I have to go on; it can't be Sunday every day......