11 mars 2017
6
11
/

03
/

mars
/

2017
10:45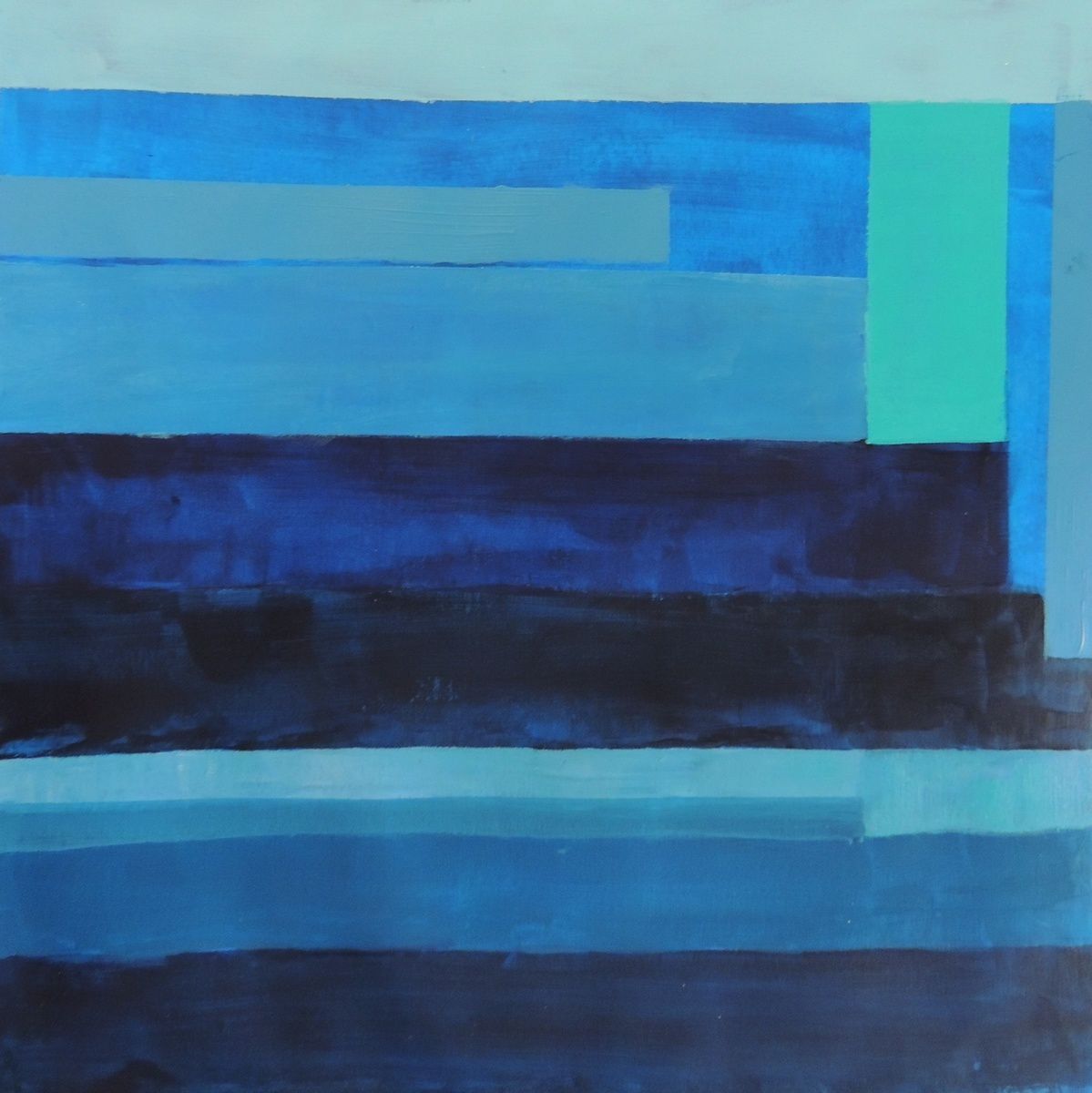 La leçon 7 était tout sur de la peinture en utilisant des couleurs d'une gamme monochrome; j'ai choisi bleu, ma couleur favoris que je trouve fascinante. La consigne était: peindre des rayures!
Lesson 7 is all about painting in monochromatic colours. I just chose blue, my favourite colour and very intriguing. The requirement was: paint stripes!
Un ami chercheur m'a envoyé ces images d'un gel de protéine.....ne me demande pas des explications...c'est possible qu'il laissera quelques notions ici en dessous dans les commentaires? C'est un bleu superbe et un motif avec rayures intéressant pour m'inspirer.
A scientific friend sent me these images of a proteine gel.....don't ask me any specifications.....who knows he'll leave some in the comments below? Anyway, it is an awesome blue with a fascinating design of stripes to be inspired by.
Ces trois pages sont mes résultats de cette inspiration.
Peindre des rayures....simple on dirait, mais pour arriver à une variation intéressante est tout à fait une recherche pour moi..... et je n'ai pas fini encore tellement je trouve ce défi passionnant! J'ai aussi utilisé un peu de collage pour trouver des lignes impeccablement droites.
These three pages are the result of that inspiration.
Painting stripes....easy one would say, but to obtain enough variation to make the painting interesting was quite some research......which isn't finished for me as I find this challenge captivating. I also use a little collage to get some perfect straight lines.
Des lignes horizontale sont coupées par une ligne ou deux verticales qui sont peintes à l'aide de scotch de masquer.
Avec la dernière image j'ai peint très librement un paysage marin abstrait.
Horizontal lines but a vertical line or two to break the surface. The vertical lines are painted with help of masking tape.
And with the last one here, very painterly, I made an abstract seascape.