5 août 2017
6
05
/

08
/

août
/

2017
19:49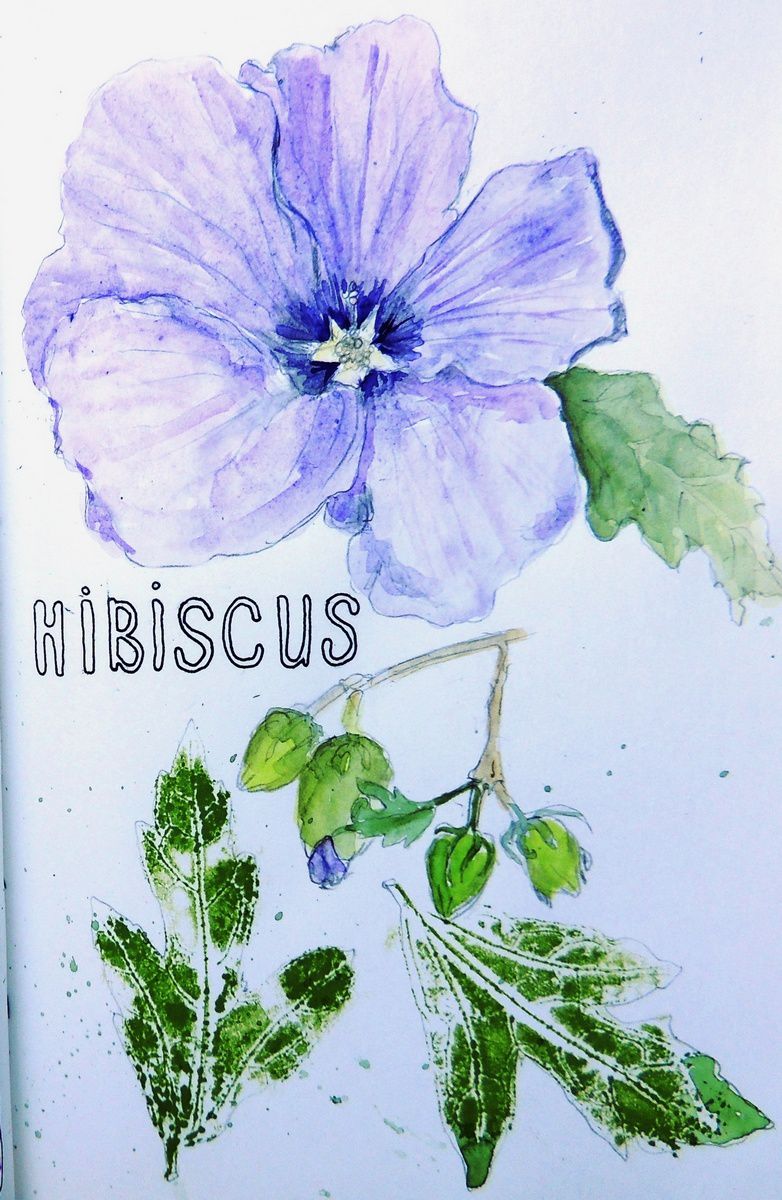 Après dessiner les visages j'aime aussi des fleurs. La canicule est toujours actuel donc je me réfugie encore dans l'ombre dans le jardin avec peu d'outils pour ne pas déménager tout l'atelier. Je prends un crayon, un feutre, un pinceau à eau et de la peinture aquarelle. A un moment je rentre seulement pour tamponner les feuilles.
Second favourite subject, after drawing faces, is drawing flowers. As it is still too hot to sit in the studio I bring some artsupplies outside with me. I only use a pencil and pen, some watercolours applied with my waterbrush. I just go in a second to stamp the flowers on the page.
Même les fleurs ont chaud. Elles ferment les pétales pendant que je dessine. Quant à moi: j'essaie de rester confortable avec un grand carafe de l'eau fraîche aromatisée avec de la menthe, du citron et des feuilles de tilleul.
A gauche j'ai écris le nom de la fleur en hollandais. C'est aussi nommée la rose chinoise mais c'est la fleur nationale de la Malaisie.
Even the flowers are hot and they close their petals while I'm drawing. I make sure I'm comfortable with a lot of cool water, flavoured with mint, lemon and lime.
On the left I wrote the second name in dutch; it's also called a chinese rose and it is a symbol for Malaysia.