24 mars 2017
5
24
/

03
/

mars
/

2017
12:44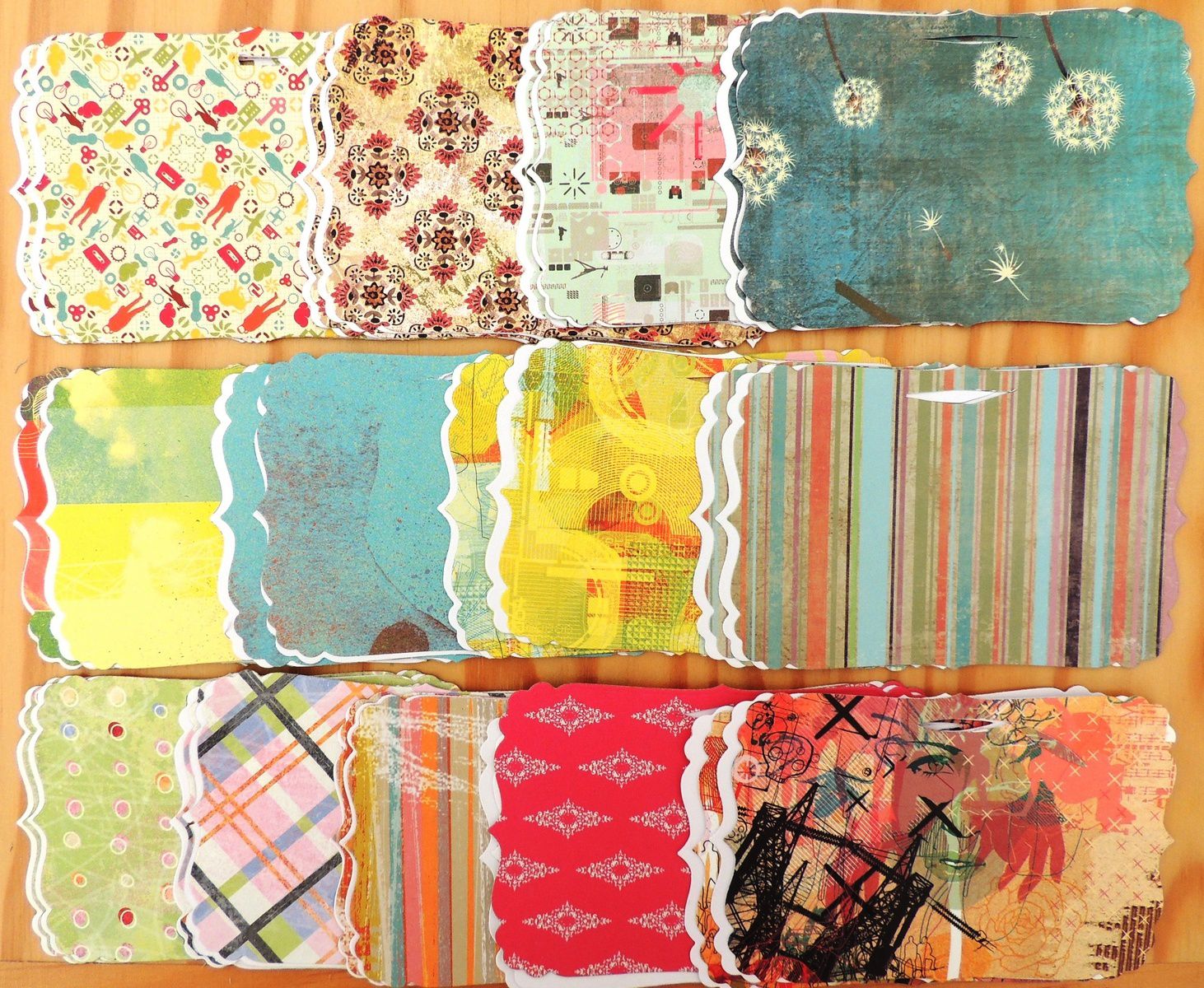 Heureusement j'ai une grande collection de papier décoratif ...... parce que j'ai besoin de faire un nombre de cartes de prénoms.
Fortunately I possess a good collection of pretty papers ...... because I need to make quite a few nametags.
C'est ce temps de l'année quand mon mari et moi participent aux rencontres avec des futur mariés qui préparent leur célébration à l'église.
It's this time of year when we, my husband and I, participate in dicussion groups to prepare future couples for their wedding in church.
Voilà les éléments pour monter les cartes coupées avec le 'cuttlebug'.
These are the elements to assemble onto the cards cut with the 'cuttlebug'.
Nous sommes un équipe de cinq pour les onze couples.
We're a team of five for eleven couples.
Puisque je suis dans le train-train pour faire des petites cartes, les badges, ATCs pour une échange et collage, je transforme quelques de mes tickets de tram en jolies cartes (pas tout à fait format ATC) à donner pour me présenter.
Since I found a little routine these days in making small cards, nametags, ATCs for an exchange and collage I turn some of my tram tickets (not quite the ATC format) into give away cards with my blogaddress on it.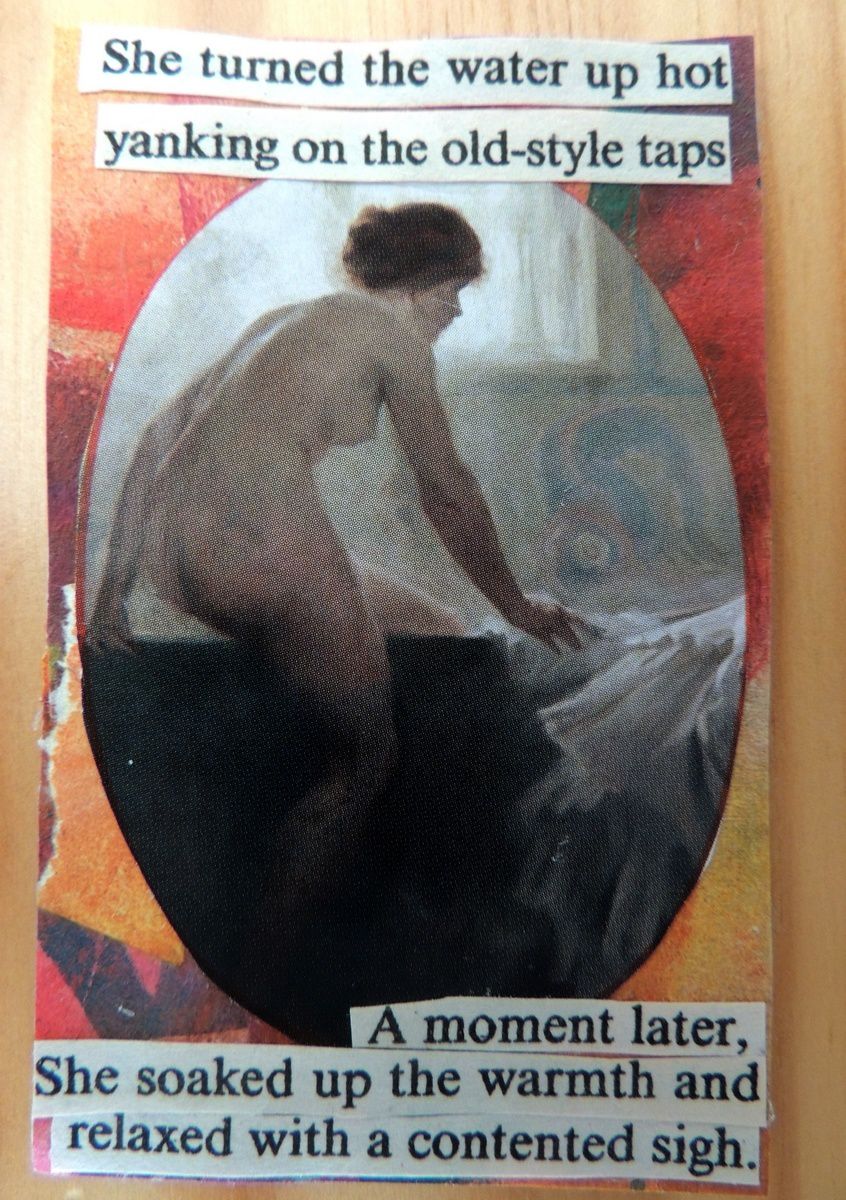 Il y en a qui racontent toute une histoire.... comme cette femme qui prend un bain et que va-t-elle faire après? Elle va bien sûr à une fête de mariage et elle va certainement danser ..... elle n'a qu'à choisir sa robe..... (à bientôt pour en voir plus.
There are cards that tell a story .... like the story about this woman who is taking a bath and then... what will she do next? I'm sure she's preparing to go dancing at a wedding party...she just has to choose which dress she'll want to wear. (see you soon with where these dresses go next).