29 décembre 2016
4
29
/

12
/

décembre
/

2016
15:40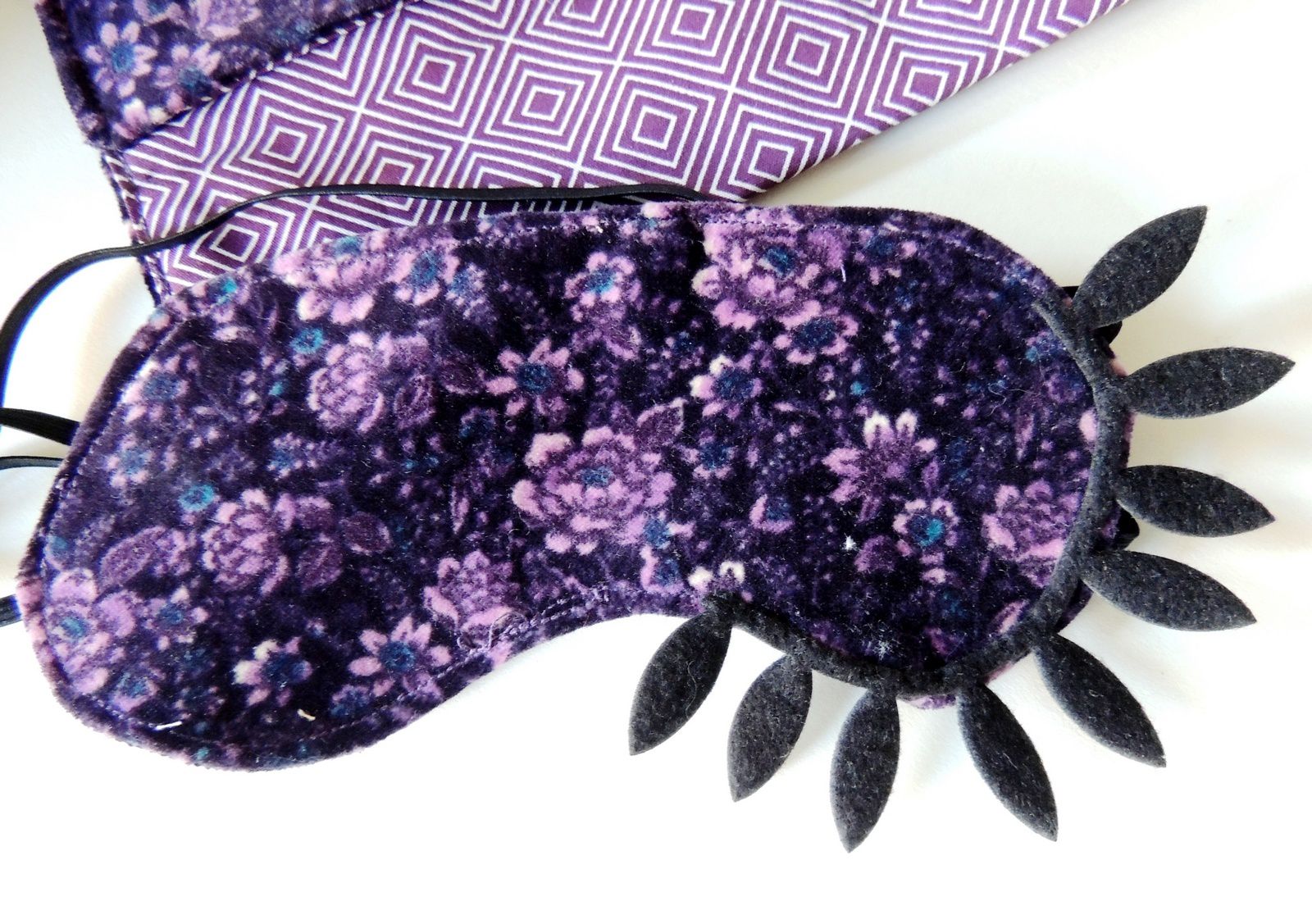 Qui est derrière ce masque? Un masque pour assurer une bonne sieste en plein jour.... un masque en velours qui crée des douces rêves..... un masque avec les faux cils pour accentuer la féminité..... aah ce n'est pas moi, la créatrice.
La créatrice est Anne-Claire de ECLECTICtics. Elle crée pour Dominos, un association qui apporte son soutien financier et amical à de nombreux projets auprès des enfants hospitalisés dans différents régions de France depuis octobre 2009. Des liens pour vous informer de plus et de voir ce qui est en vente.
Son blog: http://eclectics.canalblog.com/
Son blog pour Dominos: http://dominostics.canalblog.com/
Le blog de dominos: http://dominos.over-blog.net/
Who is behind this mask? A mask for a refreshing cat nap, a velveteen mask to create velveteen dreams, a mask with charming eyelashes..... but no....it wasn't me who created it.
Anne-Claire is the seamstress. She creates for an association called Dominos. All profits of their sales help finance various projects in children's hospitals in different regions in France. The links lead you to: 1: Anne-Claire's personal blog, 2: the blog where she shows what you can buy for Dominos, 3: the official blog of the association.
Le masque venait dans sa pochette assortie, accompagné d'une carte ATC...tiens il me semble une carte à la base ticket de parking :) Je me reconnais...
Vous pouvez voir son article ici: http://eclectics.canalblog.com/archives/2016/12/10/34656001.html
The mask came with a lovely matching case and an ATC card..... well doesn't that card looks like it has been made with a parking ticket :) I recognize myself here....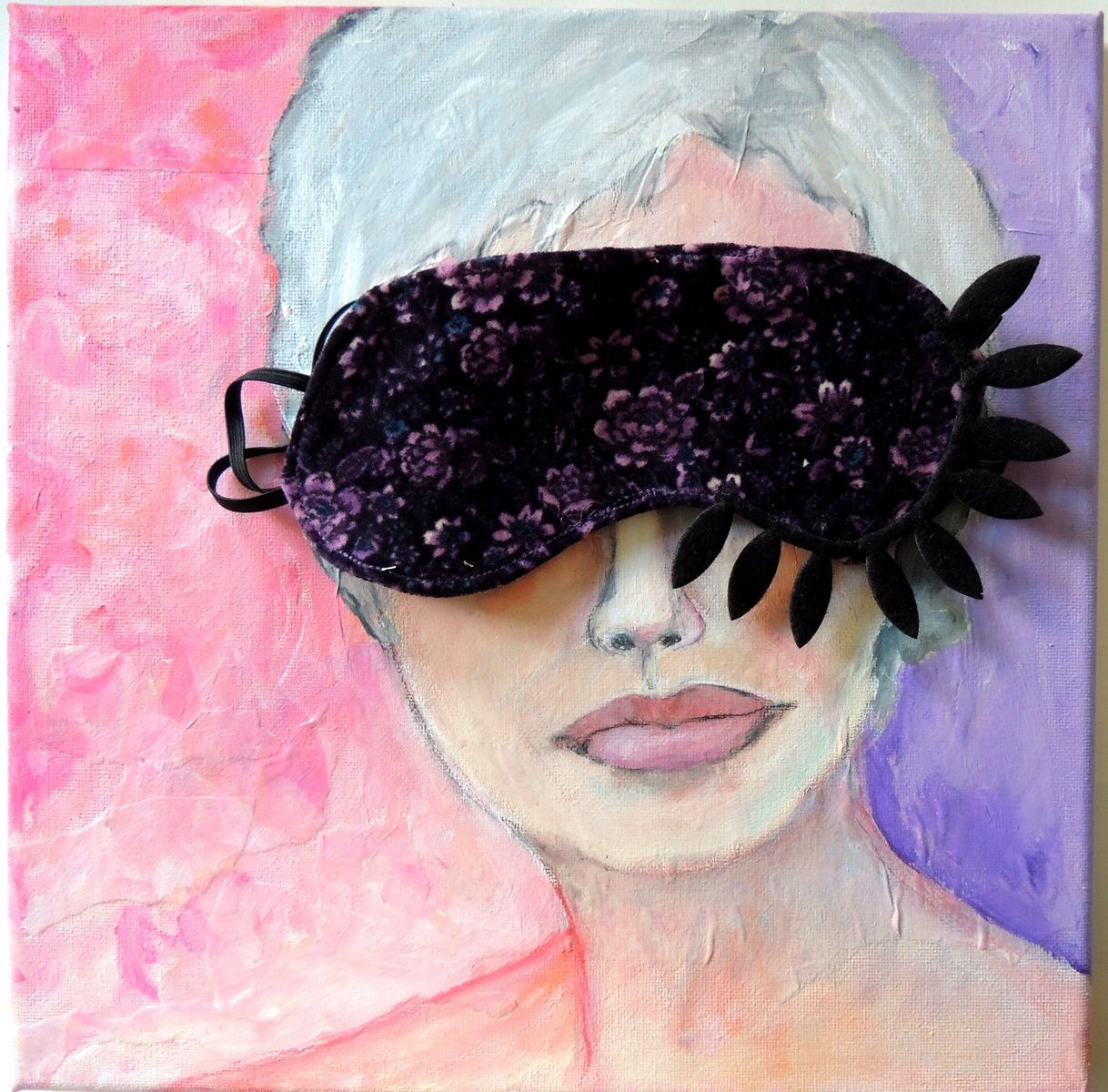 Je voulais bien vous le montrer sur moi, pour vous montrer comment le masque me va bien, mais je n'arrivais pas à faire le 'selfie' :(
J'ai cherché donc une modèle. Voyez vous comment elle est charmante? Mais c'est qui derrière le masque?
I wanted to show off wearing the mask and make you a selfie, but I couldn't get the picture focussed :(
I looked for a model and found a most charming face. But who is behind that mask?
Bas le masque! Et voilà c'est un visage que j'ai peint il y a un peu de temps et je n'ai toujours pas décidé si c'est fini...... oui, je sais: un tableau n'est jamais fini, que abandonné (Picasso l'a dit).
Mais chut, je mets le masque et tranquillement je vais réfléchir quoi faire ensuite.
Mask off! There she is; a face I painted some time ago and I still havn't decided whether it is quite finished...but then again: a painting is never finished; only abandoned (Picasso said this).
Now be quiet, I'm putting it on and take some time to think it over....