12 mars 2017
7
12
/

03
/

mars
/

2017
21:22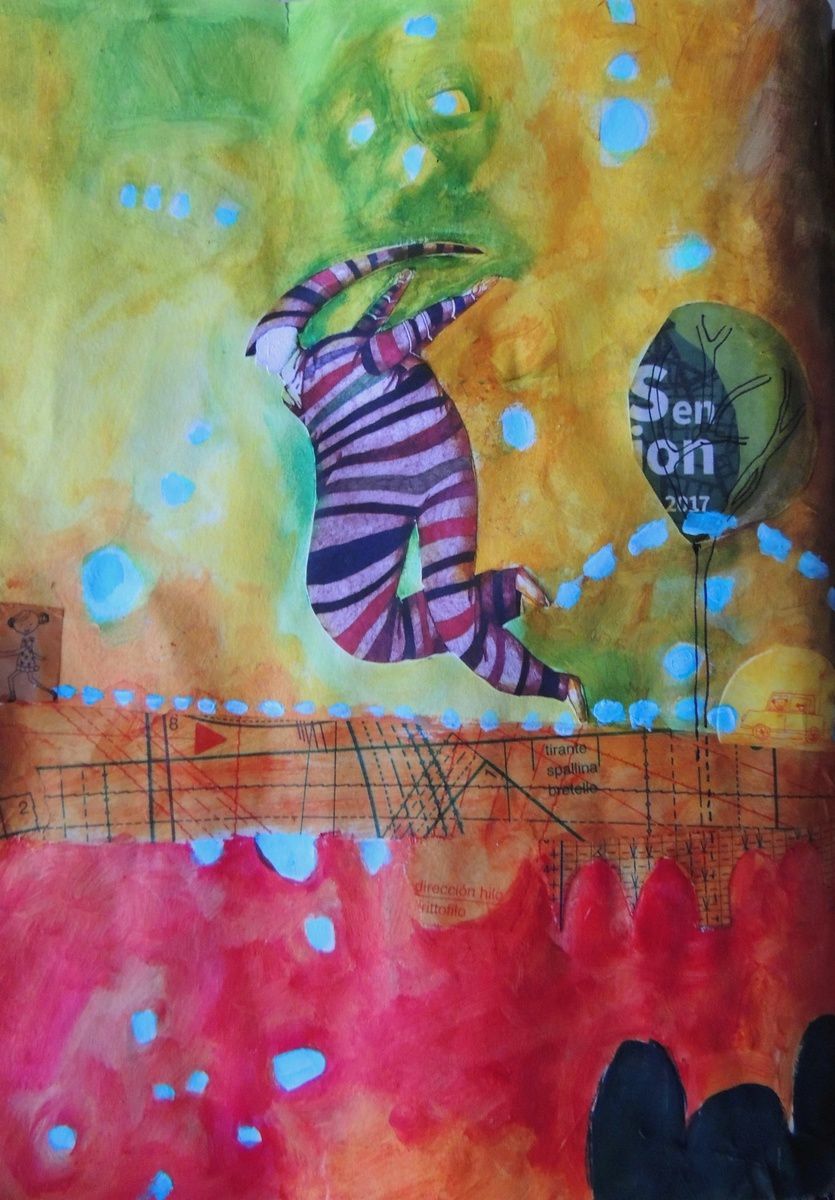 C'est moi...toujours en train de courir....j'ai l'impression....jamais assez de temps pour tout ce que j'ai veux ou dois faire.
That's me ...running as always ...well it feels like it ....I have the impression not having enough time for all the things I want to or have to do.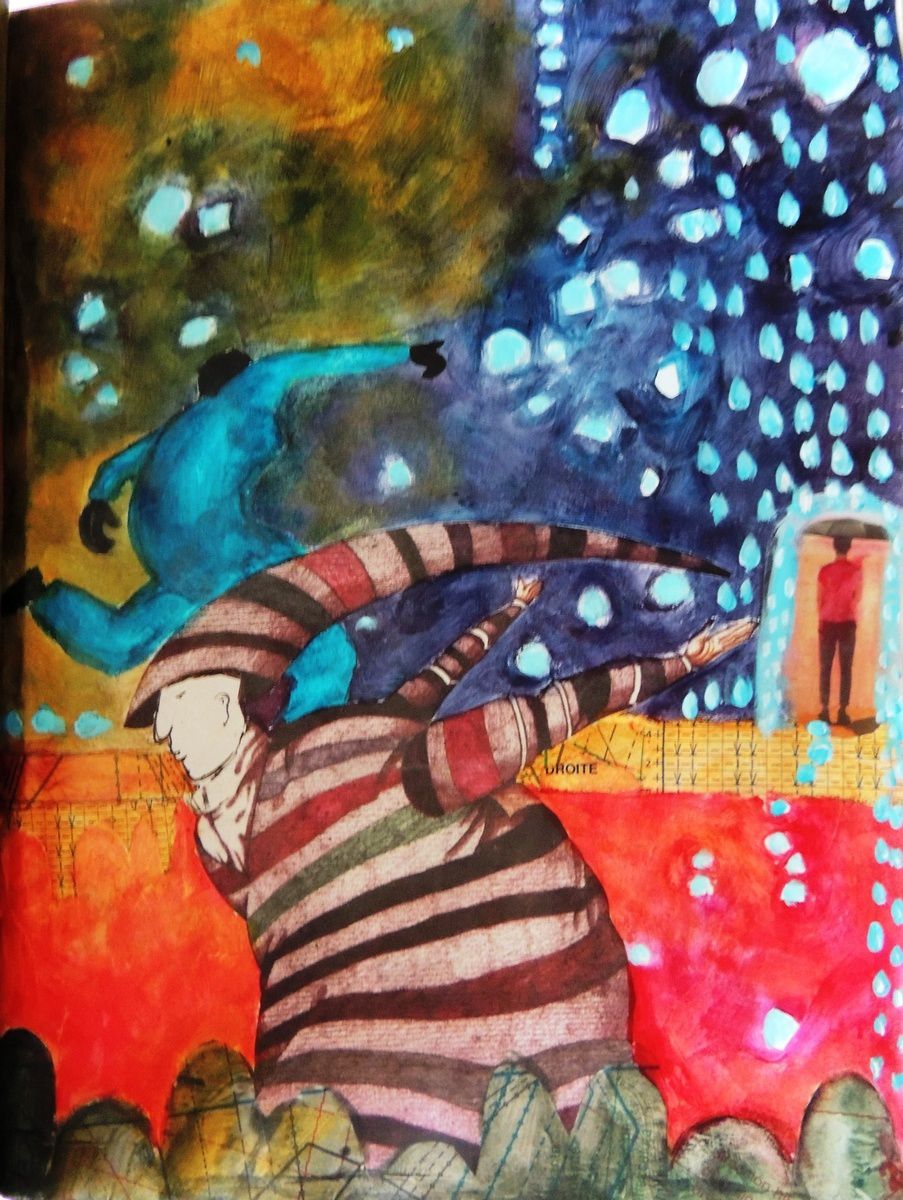 Peut être je ne suis pas la seule ..... et vous? courez-vous autant?
Ma jument le fait et elle adore ça!
Perhaps I'm not the only one .... are you running too?
My horse does and she loves it!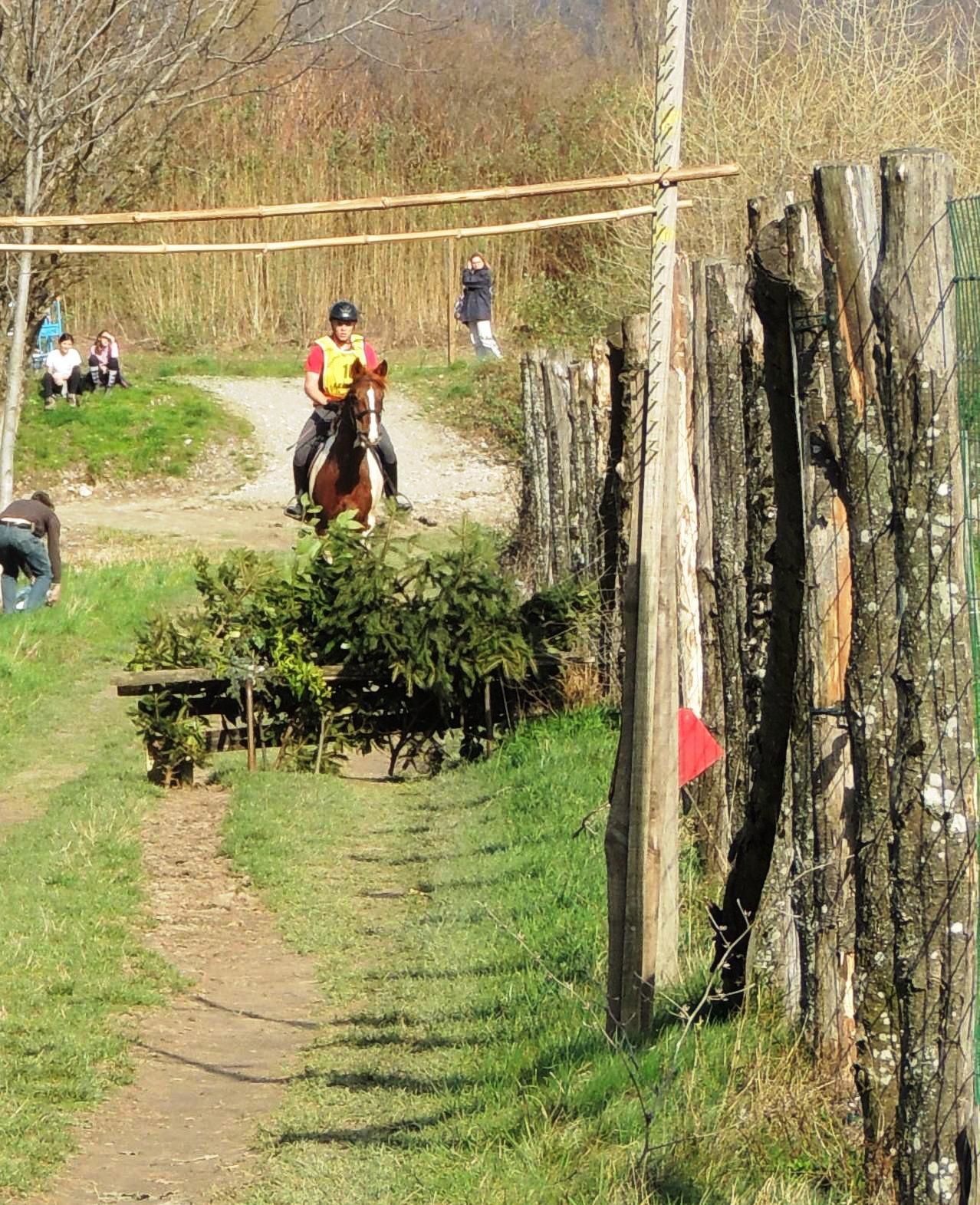 Ici elle participe dans une compétition (TREC = Technique de randonnée équestre de compétition et cette partie dedans s'appelle POR = parcours terrain varié). C'est un jeune cavalier qui la monte parce que moi je n'ai pas le niveau de faire des épreuves comme ça, ni suis je dans un bon état actuellement pour monter (ça viendra bientôt). Cette compétition a pour objectif de faire ressortir les qualités d'un couple cheval-cavalier.
Ici ils arrivent à deux obstacles à prendre: 'la haie' et 'les branches basses'. Henna est très jeune et n'a pas encore de l'expérience. En plus elle approche cette haie et elle évalue la situation comme elle veut dire: "veux-tu vraiment que je saute ce buisson douteux?"
Here she is participating in a competition with a young rider as I don't feel ready yet to ride so well myself. It is called a CTR (=competitive trail riding). The goal of the competition is to demonstrate partnership between horse and rider. Along the trail are some obstacles which demand quite good horsemanship to pass them.
Right there Henna and her rider approach 'the hedge' she has to jump over. She is very young and doesn't have much experience with jumping such an unknown obstacle. It looks like she is assessing the situation: "Do you really want me to jump over that scary bush?"
Donc elle ne l'a pas fait! Elle a continué sous les 'branches basses' et ça c'est bien passé.
So she doesn't!
She galops along under 'the low branches' and that went well.
Les chevaux dans le champ à côté, comme un public content avec tant de spectacle, se réjouissent et ajoutent du spectacle! Ce n'était pas facile pour Henna de se concentrer.....mais elle est jeune et apprendra!
Et maintenant? Il faut que je cours!
The horses in the field next to the track, like an enthusiastic audience, rejoice and galop all together in pure joy, but it didn't facilitate Henna's concentration....well she's learning and at least she ran and had fun.
And now? dashing .....