5 juin 2017
1
05
/

06
/

juin
/

2017
20:21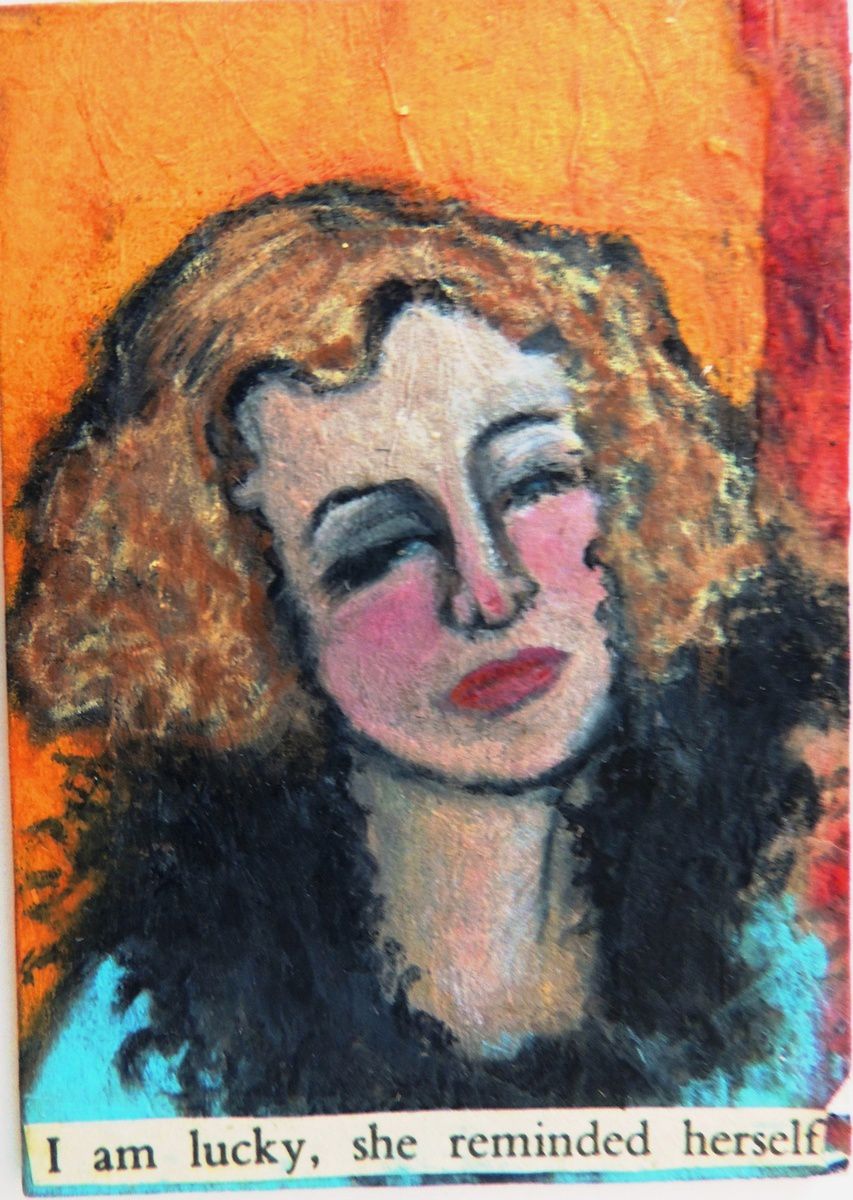 Que des réalisations sur des sachets de thé. Cette surface prouve d'être plus solide qu'on ne pense. J'ai utiliser neocolor II et un peu de gouache blanche ainsi qu'un stylo encre permanent. Suivez le lien pour plus d'explications données plus tôt cette année.
http://scrapitch.over-blog.com/2017/02/the-artcard.html
Only tea bag art in this post. You would not think so but tea bags are sturdier than you expect and they can handle quite some layers of colour. I used neocolor II mainly and a little gouache as well as a permanent ink pen. Follow the link for more explications I posted earlier this year.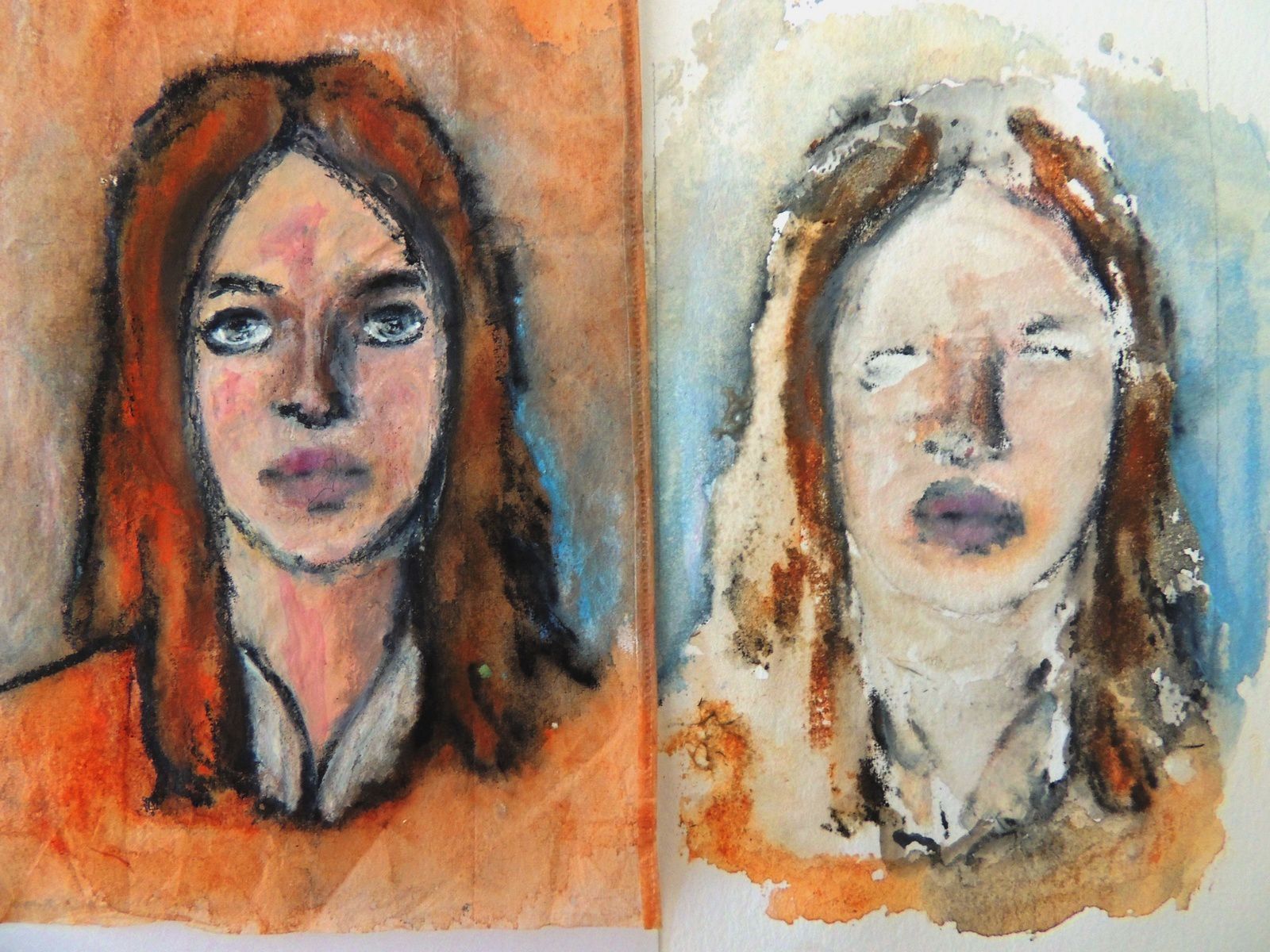 J'ai imbibé l'image avec de gel medium ce qui a donné une empreinte sur le papier en dessous. L'empreinte peut être très intéressant parfois et donne une opportunité de retravailler une deuxième image. Je vous montre un exemple ensuite:
I soaked the picture with gel medium in the end which left me with an interesting print. I could use this later for a second picture, which is what I did with the following one.
Quoi faire avec ces réalisations? J'ai plusieurs échantillons de bois pour meubles, de 9x10 cm et j'ai collé les sachets dessus. Pour donner un aspect vintage j'ai collé une page d'un vieux livre en dessous le portrait.
What to do with the finished pieces? I stuck them onto a sample of wood (31/2 x 4 inches) used for furniture. To give the portrait a vintage look I stuck a page of an old book underneath.
Sur un sachet j'ai vu que les taches semblaient à un masque Africain. J'ai suivi plus ou moins ce que j'ai vu à la base. De quel côté je l'accrocherai?
On one of the tea bags I saw an African mask. I followed the basic shapes more or less to have the face come forward. Not sure what side is top or bottom?.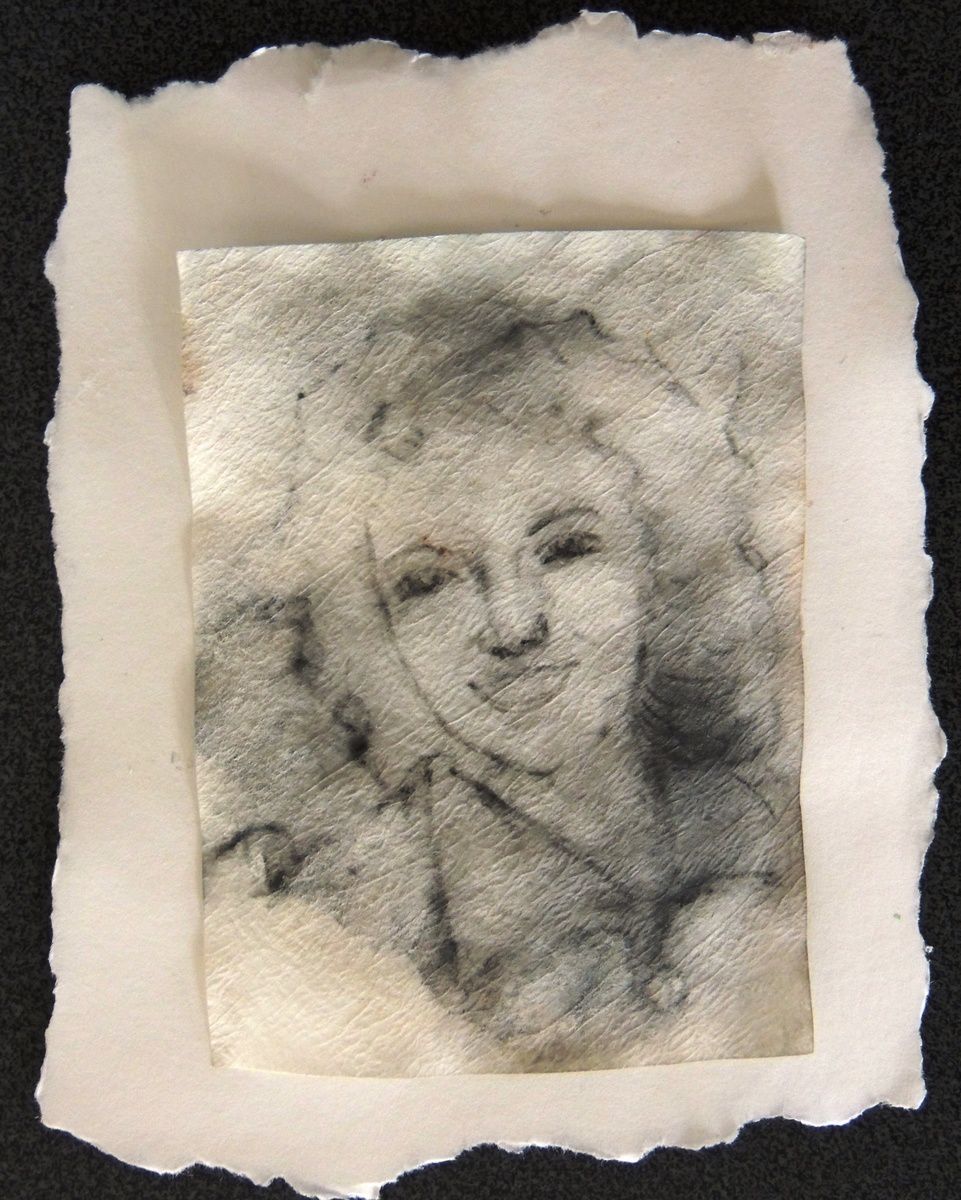 J'ai tenté ma chance sur des filtres à café mais la matière ne se permet pas si bien pour peindre et dessiner dessus.
I tried my luck on coffee filters but this didn't work as good.
Ce qui marche très bien sont des transferts. J'ai colorié par dessus mais sans couleur c'est aussi beau. J'ai utilisé un dans mon journal. Explications pour les transferts, suivez le lien:
http://scrapitch.over-blog.com/2017/01/temps-pour-un-the-tea-for-two.html
What does work well are transfers. I colored it in but it is equally beautiful to leave it at that. One or them found its way on a journal page. Follow the link for explications about the transfers.