15 octobre 2017
7
15
/

10
/

octobre
/

2017
19:30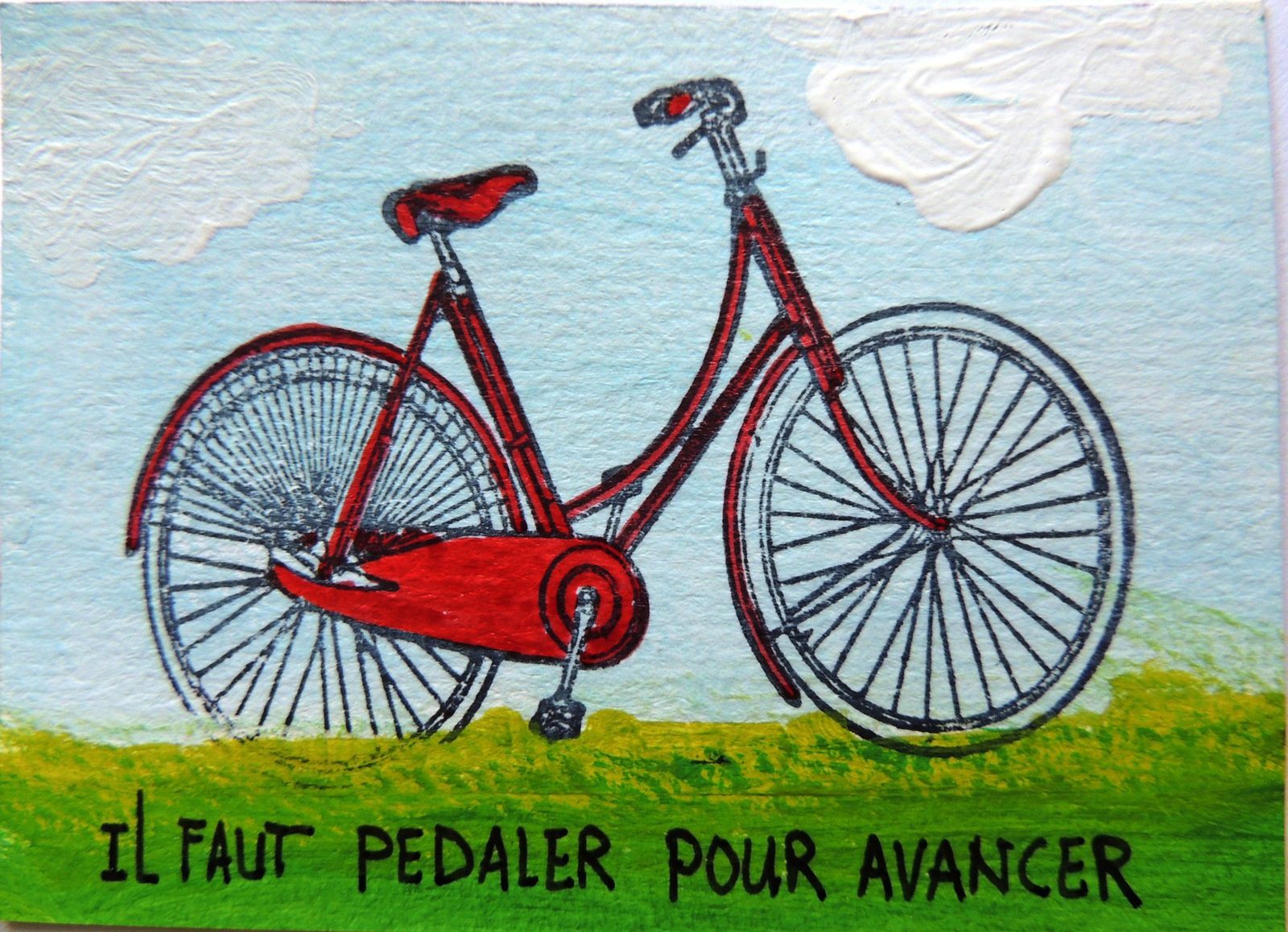 Avec cette phrase en tête, j'ai voulu participer à cet événement dont j'ai montré l'affiche hier.
I participated at the event (I showed you the poster yesterday) with this quote in mind :
"Life is like riding a bicycle; to stay balanced you must keep moving"
Quand je suis arrivée il faisait presque nuit encore mais une belle journée était promise et le soleil ne se laissait pas trop attendre. Avant que tout était installé un premier visiteur s'est montré intéressé.
When I started to set up the stand it was still dark, but a beautiful day was forecasted and soon the sun arrived and put all the creations in a better light. Before everything was as I wanted a first visitor showed herself interested in my colourful stand.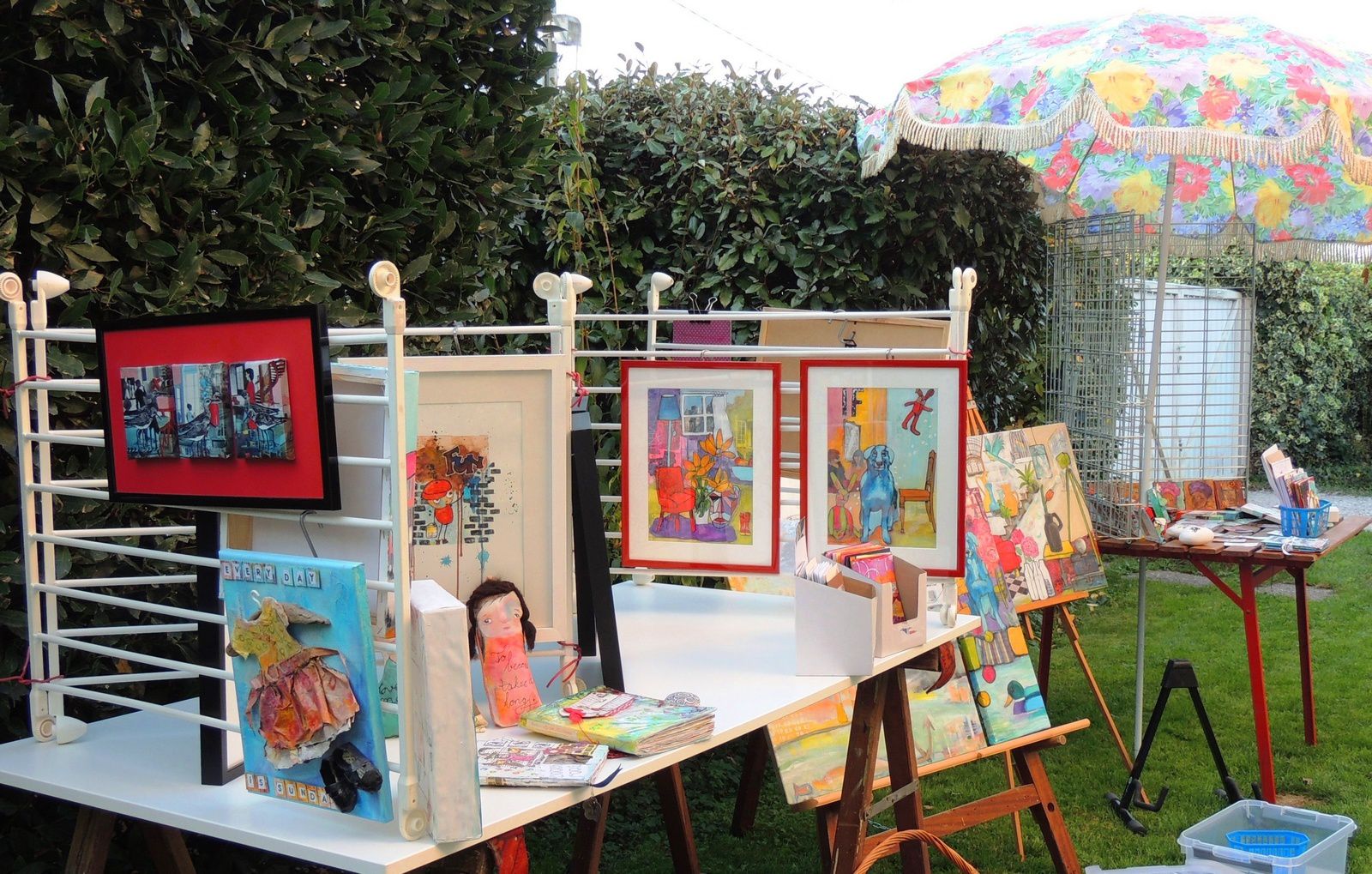 Les artistes devraient apporter leur matériel pour se présenter. Je n'avais pas grande chose mais un tour à Emmaüs se prouvait fructueux et je retournais avec la grille accordéon. Dans mon jardin j'ai fait une répétition générale la veille.
Bien sur mon mari était ma main droite, mais j'étais aussi heureuse avec un coup de main et de bons conseils de nos amis Marc et Véronique; MERCI!!!!!
The artists were supposed to bring all the presentation material themselves. I had a try out in my garden the day before. The zig-zag grid was a lucky find in a secondhand shop.
Of course my husband was the first in line to help out but I could also count on our good friends Marc and Véronique; thank you!!!!!
Avant neuf heures (regardez comme les ombres sont encore allongées) il n'y avait pas grand monde. Environ dix heures la fête vraiment commençait.
Before nine (look at the tall shadows cast on the road) not many visitors showed up. Around ten it all really began!
Les artistes du cirque assuraient une bonne ambiance.
Circus artists added to the festive spirit of this day.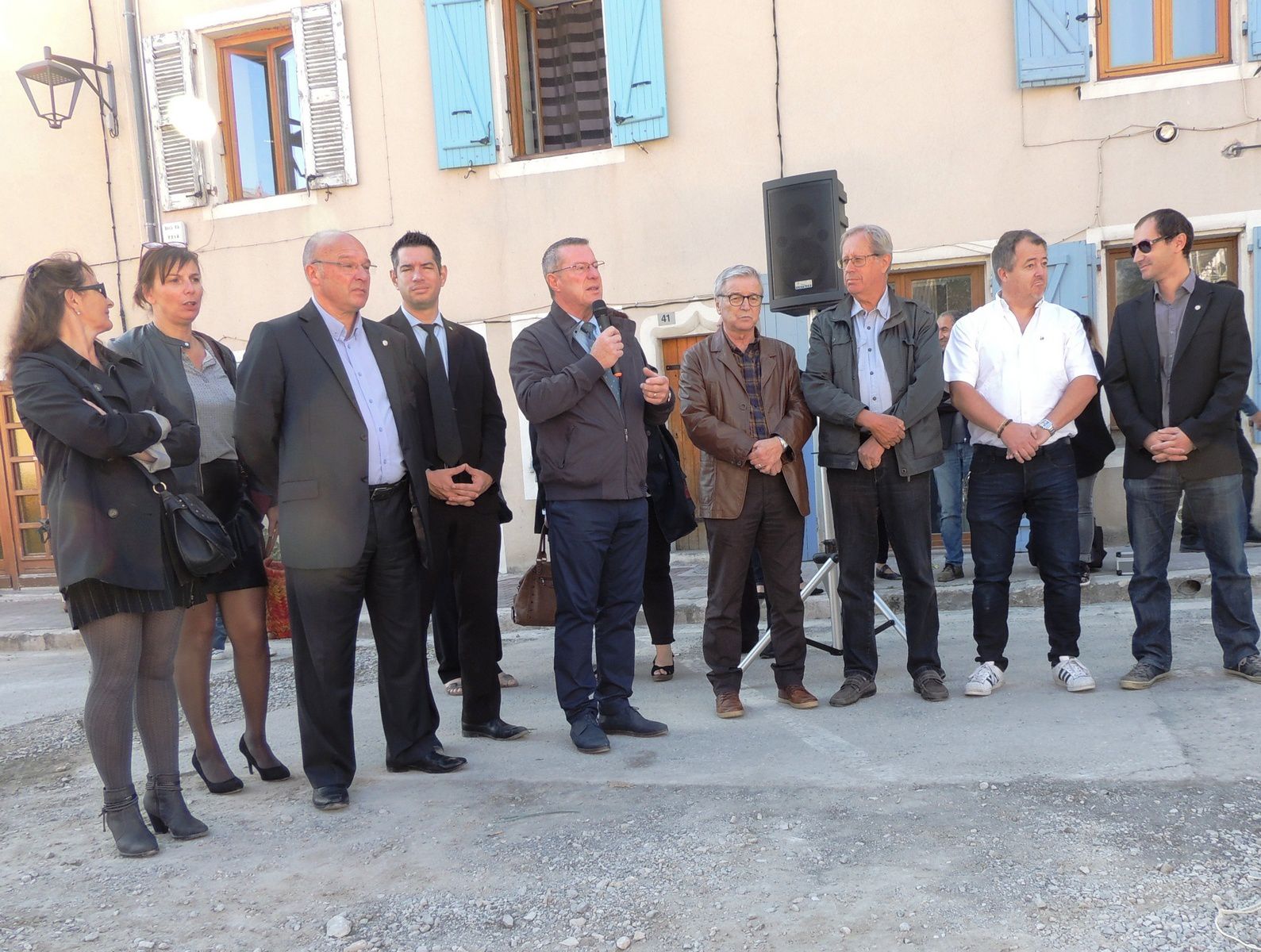 Un discours par monsieur le Maire ne manquait pas bien sur! Il était très encourageant vers tous les participants.
The Mayor gave a speech to thank and encourage all the participants.