26 février 2017
7
26
/

02
/

février
/

2017
10:53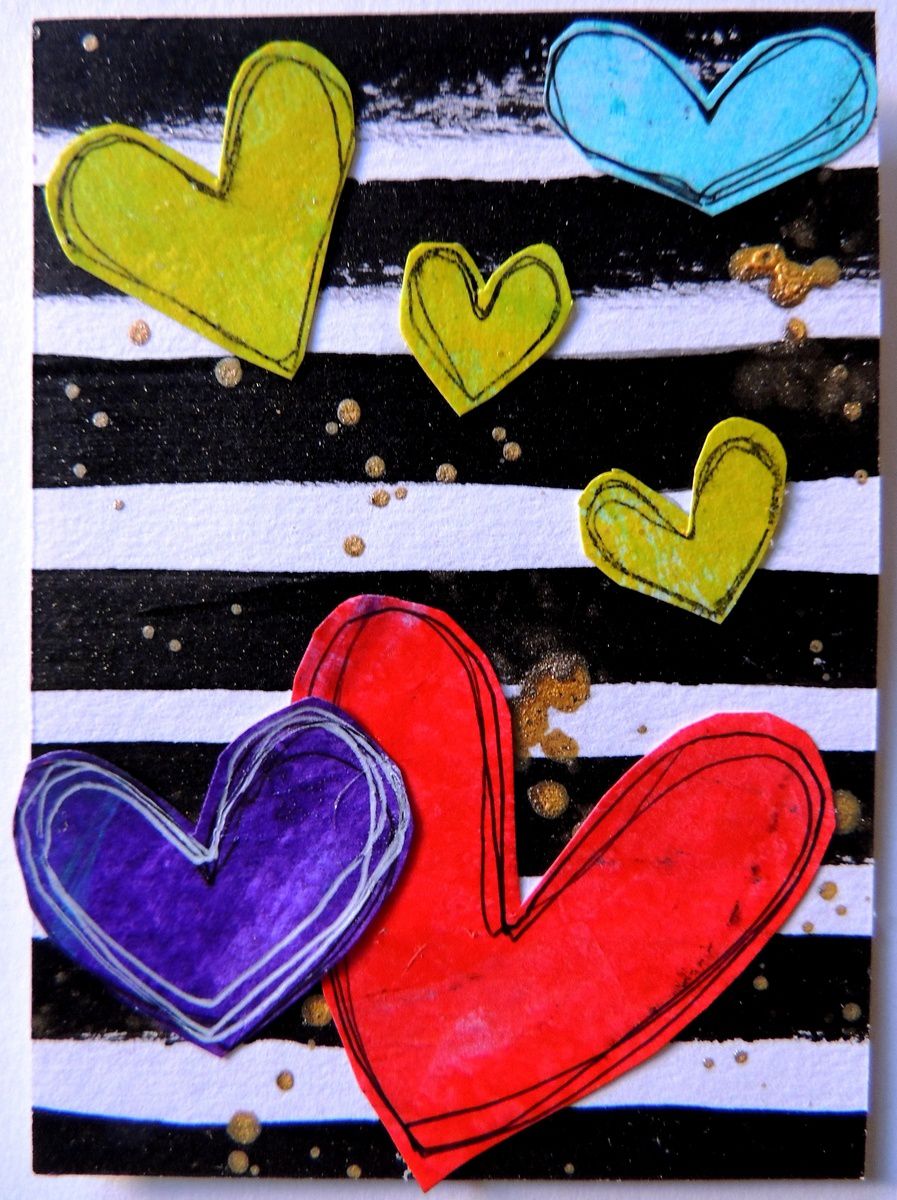 Le thème pour février était bien sûr "cœur".
The theme for February was of course "heart".
J'ai joué avec plusieurs cœurs découpés des magazines et de mes empreintes gelli plate.
I played with several cut outs from magazines and gelli plate prints.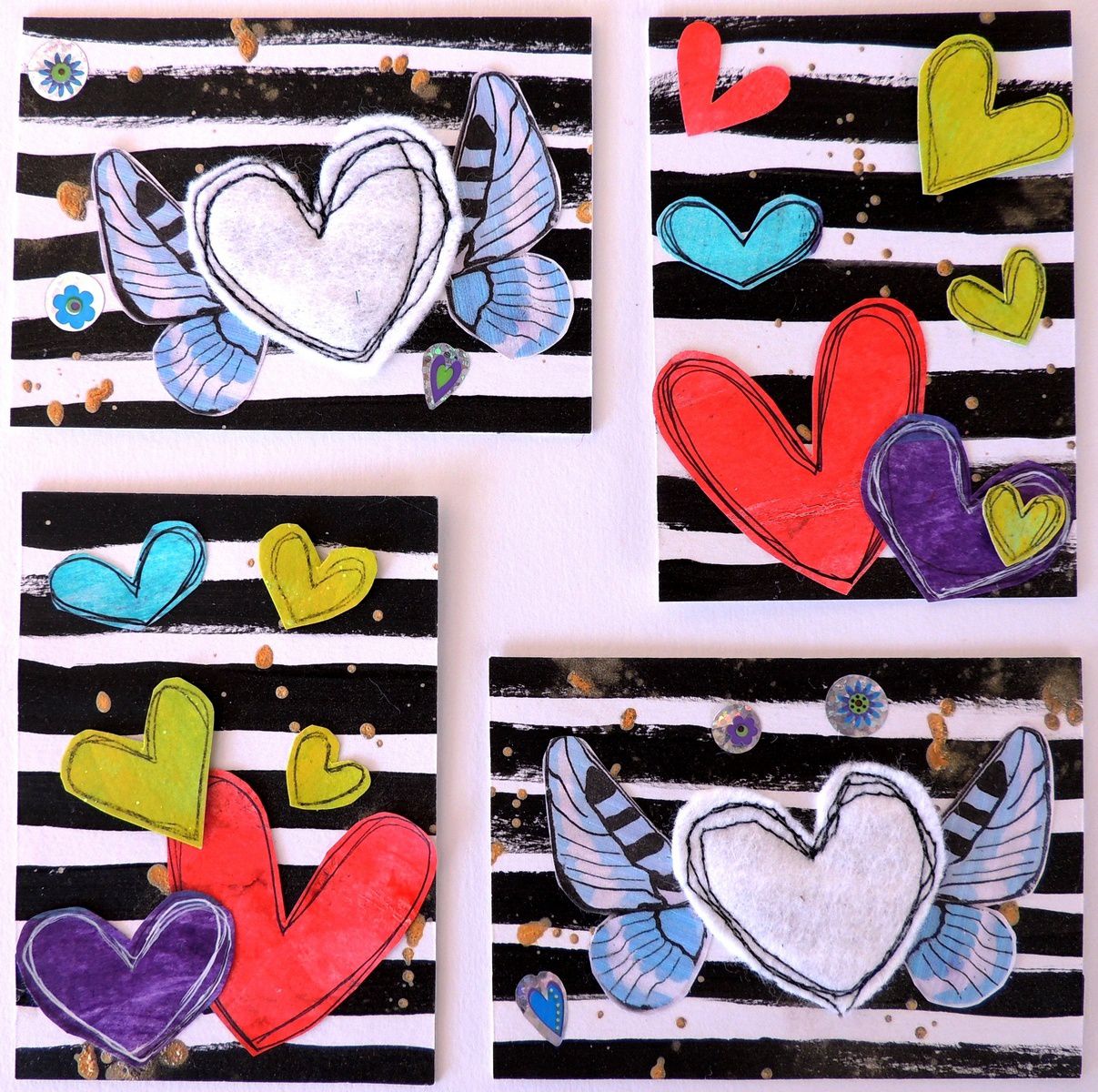 Quelques cœurs recevaient des ailes. Elles sont faites avec de la feutrine cousues sur la carte.
Some hearts got wings. They were made of felt and sewn onto the card.
Les ATCs sont envoyées dans une carte dans le même thème et dans une enveloppe correspondante.
The ATCs were sent with a matching card in an envelope made in the same theme.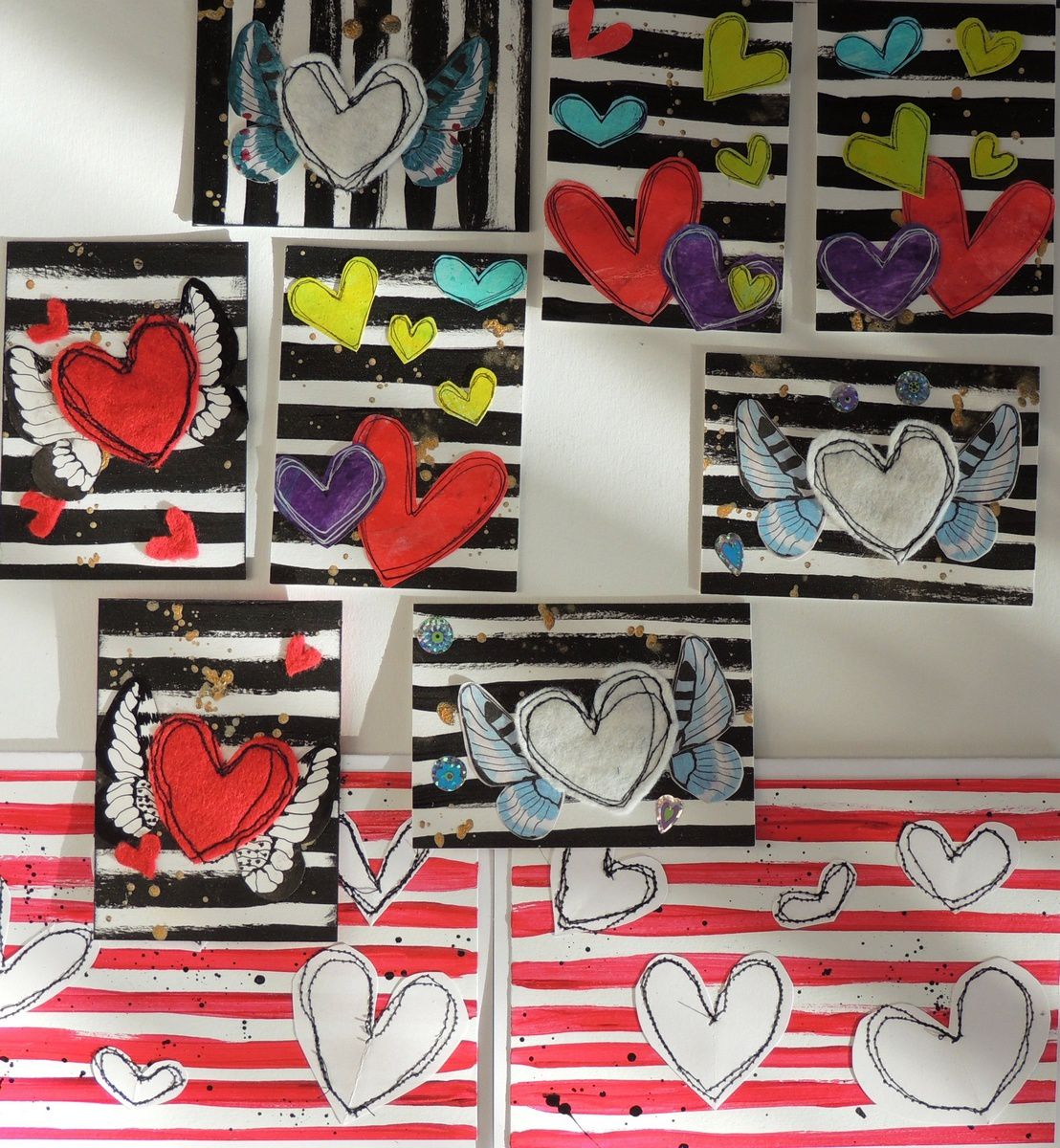 Une fois commencé, c'était facile d'en fabriquer d'autres. Je les ai montré dans un group sur Facebook et elles ont eu un grand succès. Elle sont tout de suite envoyées en échange avec des participants aux Etats Unis et Canada.
Once started it was easy to make some more. I showed them on a Facebook group and they had a great success and were immediately traded with people in the USA and Canada.