23 décembre 2016
5
23
/

12
/

décembre
/

2016
22:06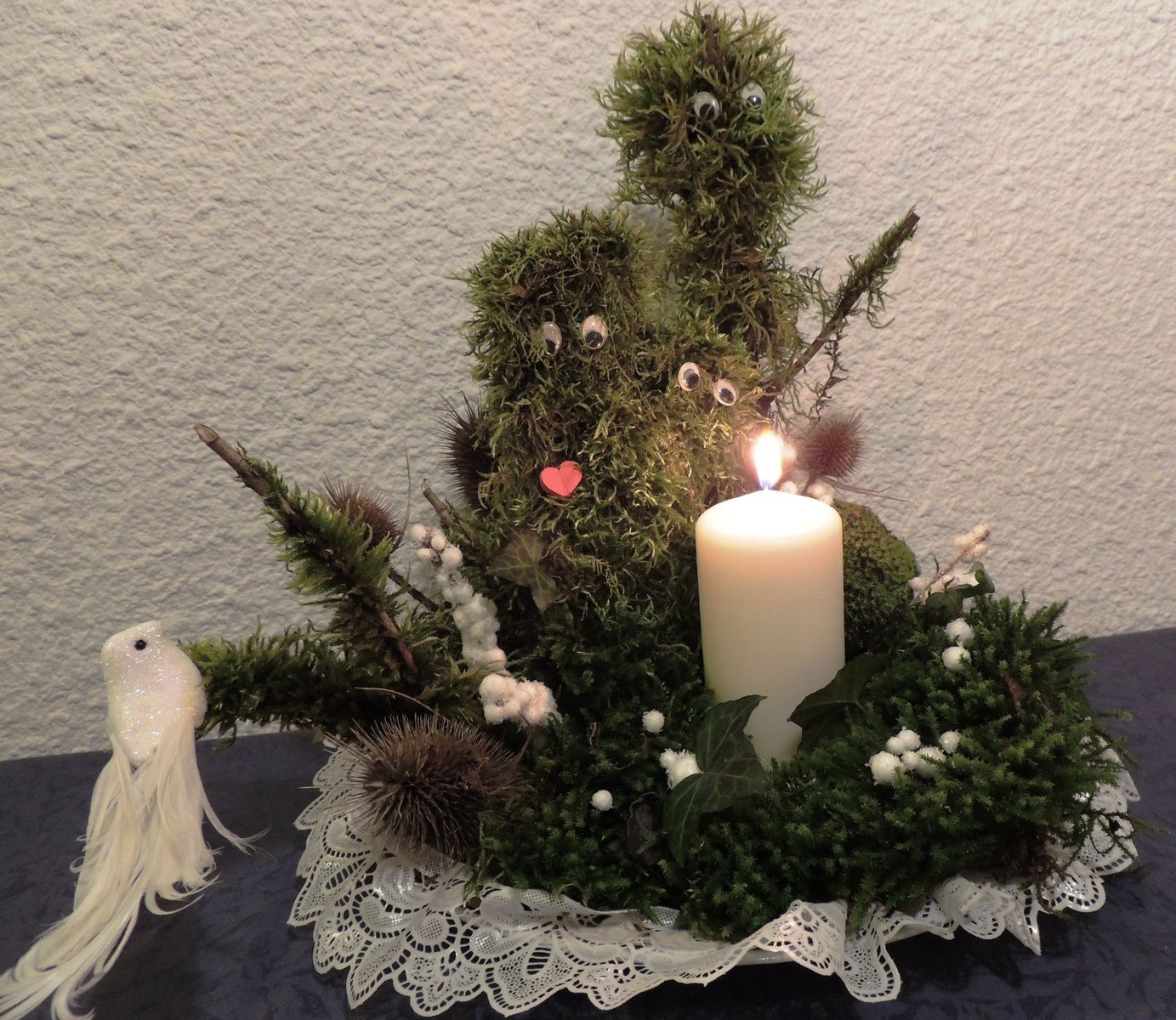 Quelle plaisir d'aller se promener et ramener un peu de mousse qu'on trouve en abondance dans la forêt. Caché derrière un buisson j'ai trouvé quelques mousmonstres qui étaient ravis de rentrer avec moi à la maison. Ils font peut être peur mais ils ont le cœur sur la bonne place.
What fun to go for a walk and bring home some moss to make Christmas decorations! Hidden behind some bushes I found some mossmonsters who were delighted when I proposed a little staying over for the holidays! They may scare you a little but really, they have the heart in the right place!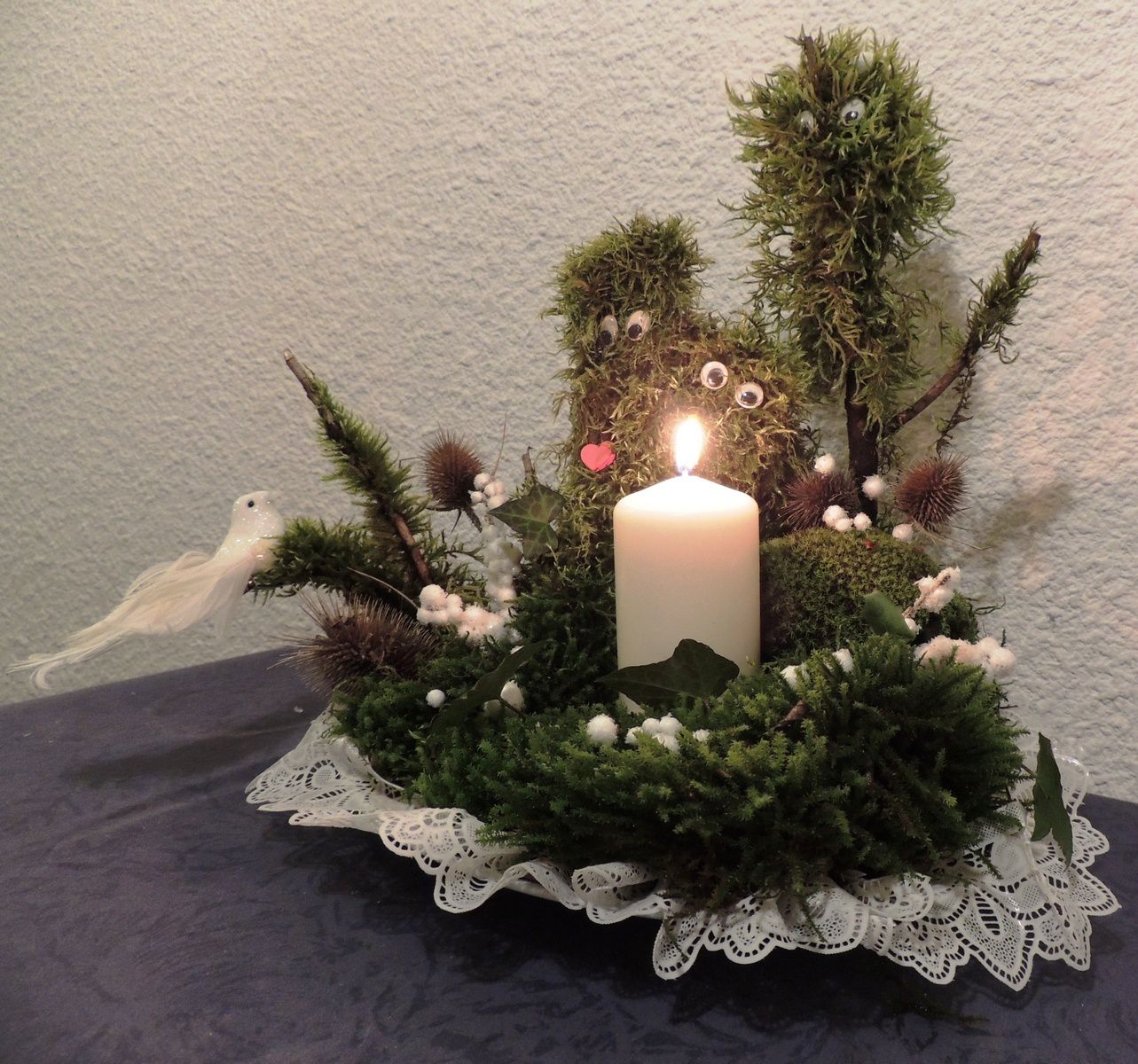 Peu de mousse va loin et j'ai pu faire d'autres décorations. Celui dessous à peut être besoin plus de couleur......
Little moss goes a long way and I had enough to make more decorations. The following one might need some more colour, now I see its picture here.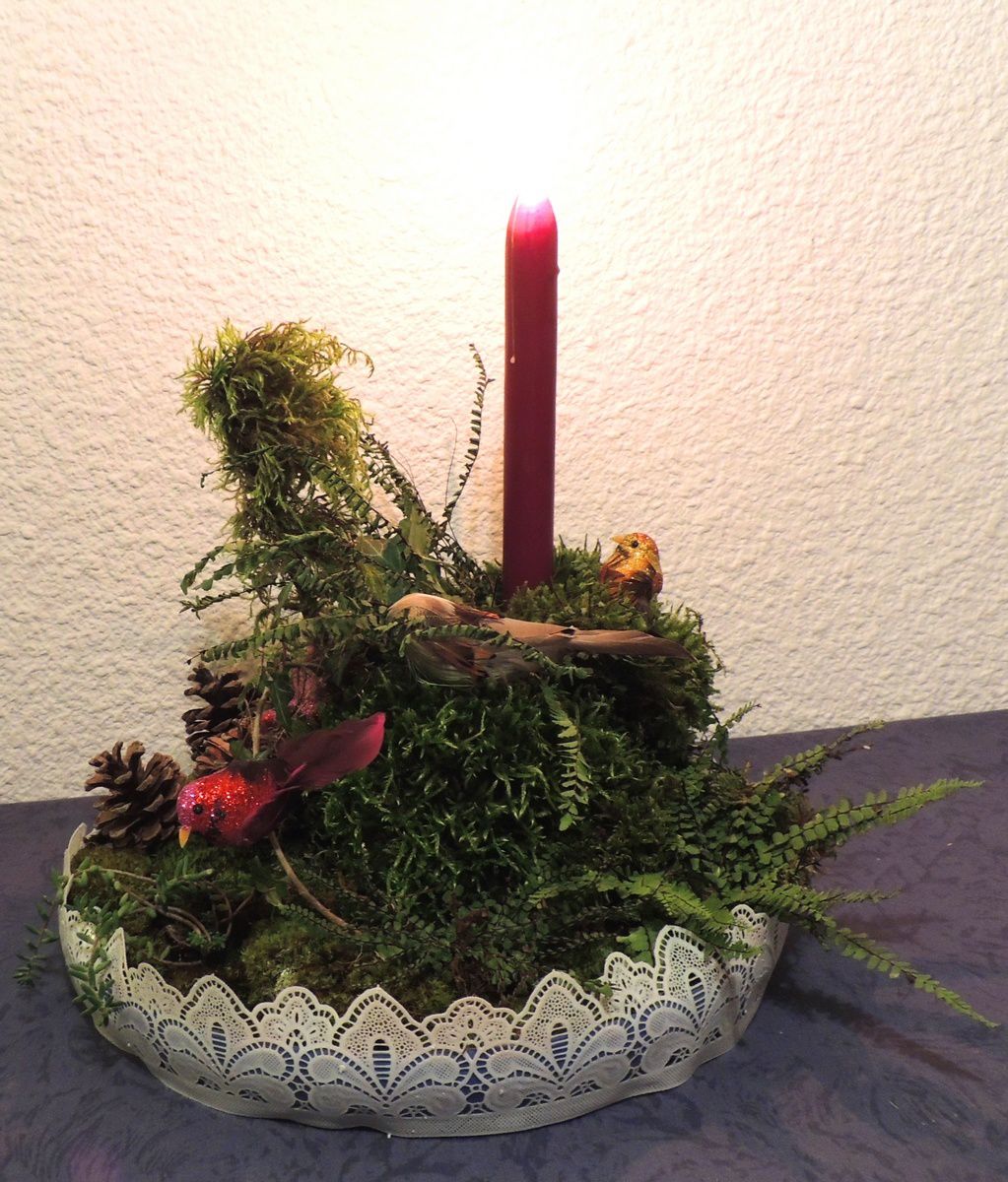 Et ne pas oublier le petit "tingeltangel" qui date de très longtemps. Chauffé par les bougies le caroussel tourne et les anges sonnent les cloches "...tingeltangel...tingeltangel....tingeltangel...
And not to forget the "tingeltangel" a little childhood souvenir. Heated by the candles the merry-go-round makes the angles chime the bells "...tingeltangel...tingeltangel....tingeltangel...