18 juin 2017
7
18
/

06
/

juin
/

2017
20:04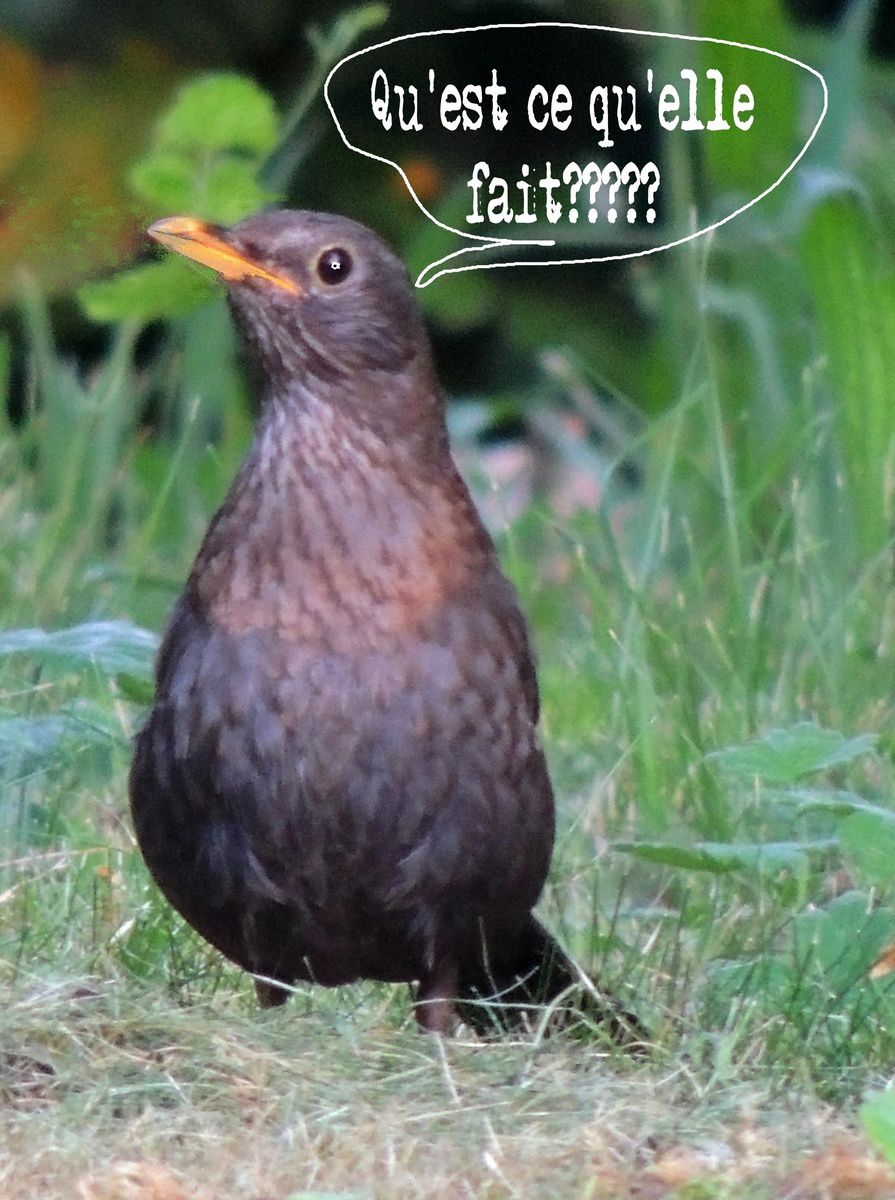 Oh là là: cela promet quelque chose: elle s'installe dans le jardin si c'est son atelier!!!! Que va-t-elle faire?
Oh dear, trouble ahead: she takes refuge to the garden but she brings all her art supplies!!! What is she up to?!
Elle ne tarde pas: aussitôt il y a une énorme production et comme elle a besoin de plein de matériel pour ses empreintes!!
She doesn't linger: in no time she has produced a lot of prints. Look at all the stuff she needs to print with!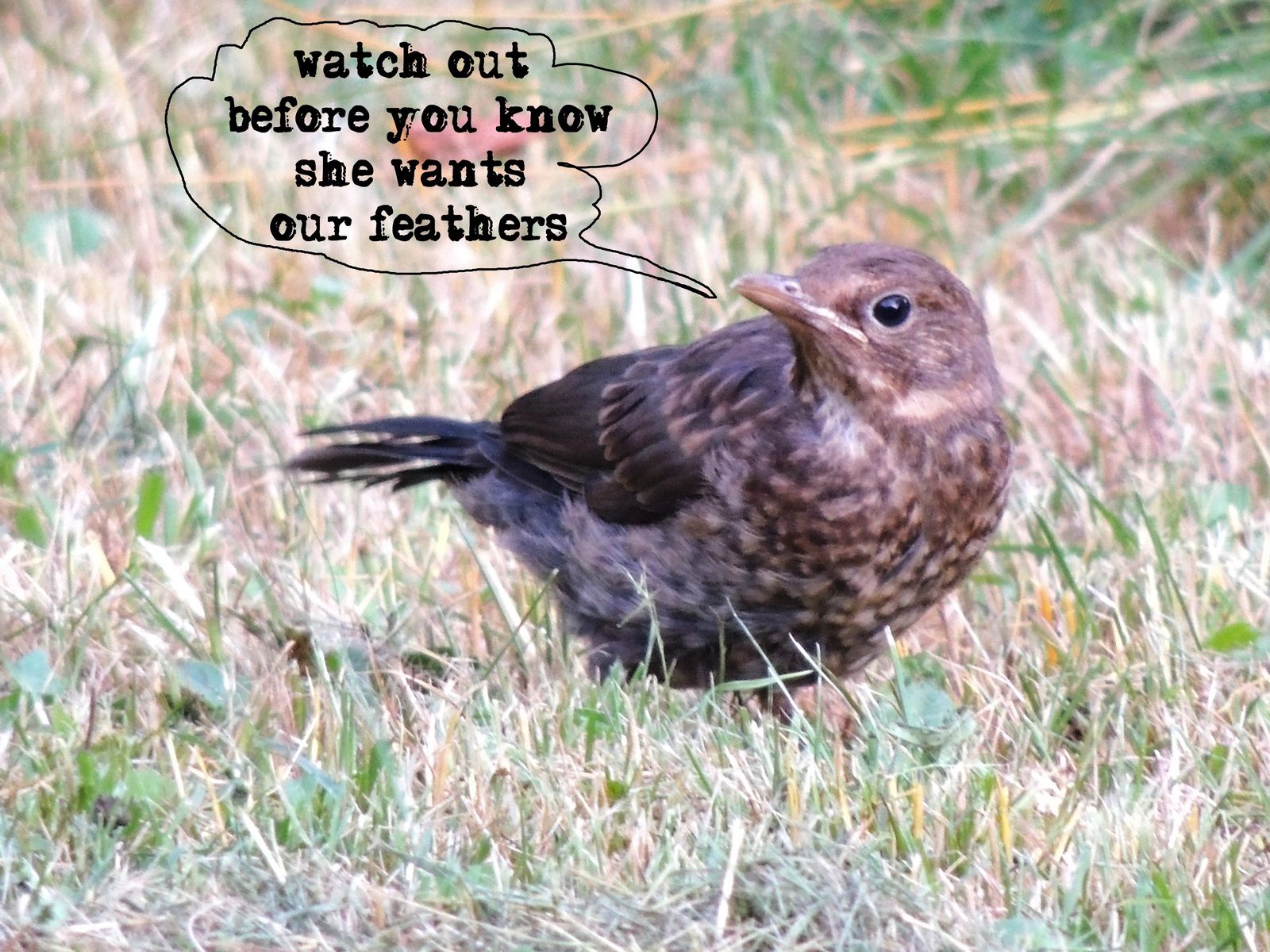 Si tu ne fais pas gaffe elle veut nos plumes aussi!!
If you don't be careful she'll pick at your feathers soon!
Ouf! Il me semble elle ne prend que des feuilles et quelques fleurs....non pas toutes les fleurs!!!
Phew! It seems she sticks to flowers and leaves....but not all flowers though!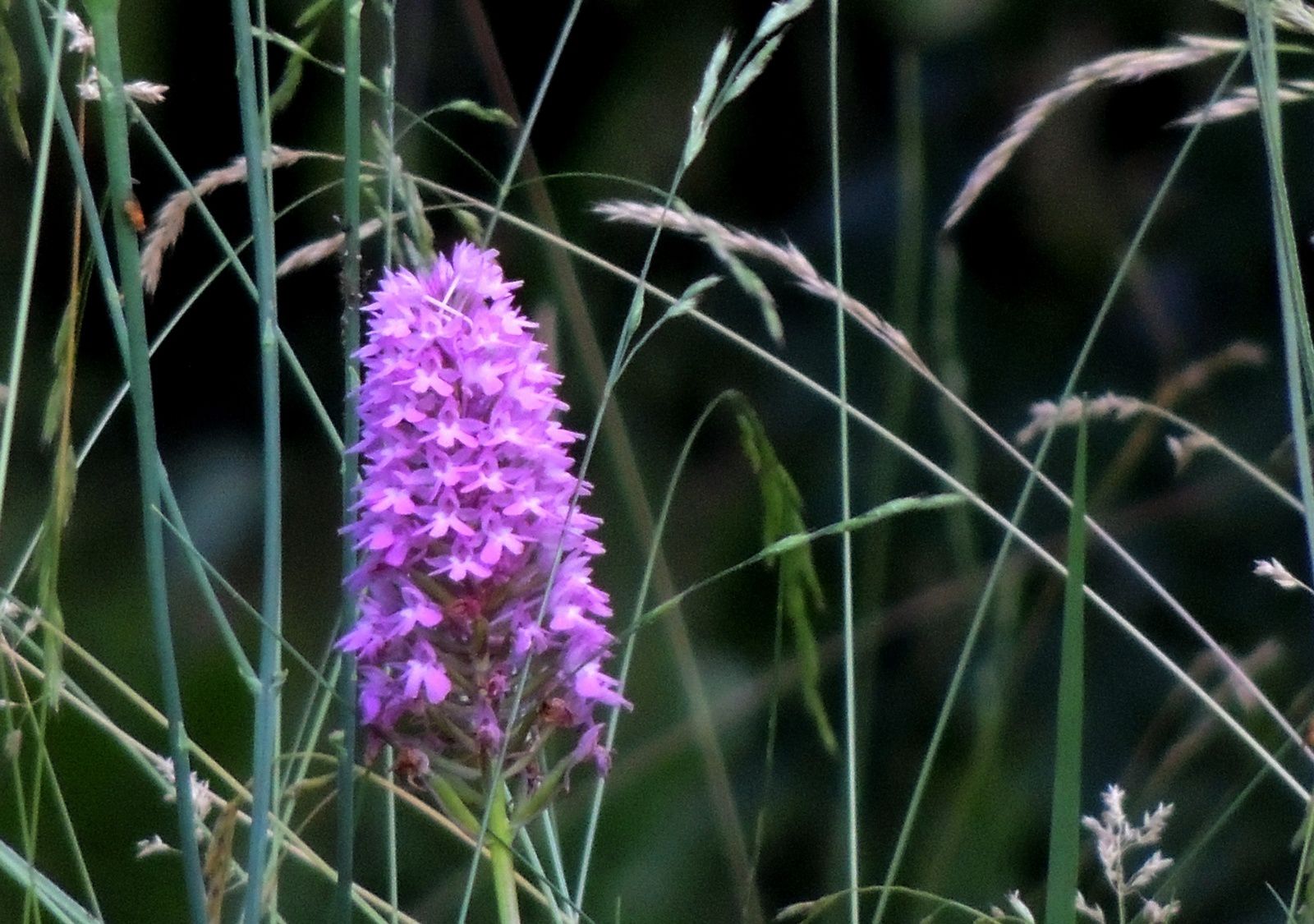 Bien qu'elle ne touche pas à cette fleur!
Good, she leaves that one alone!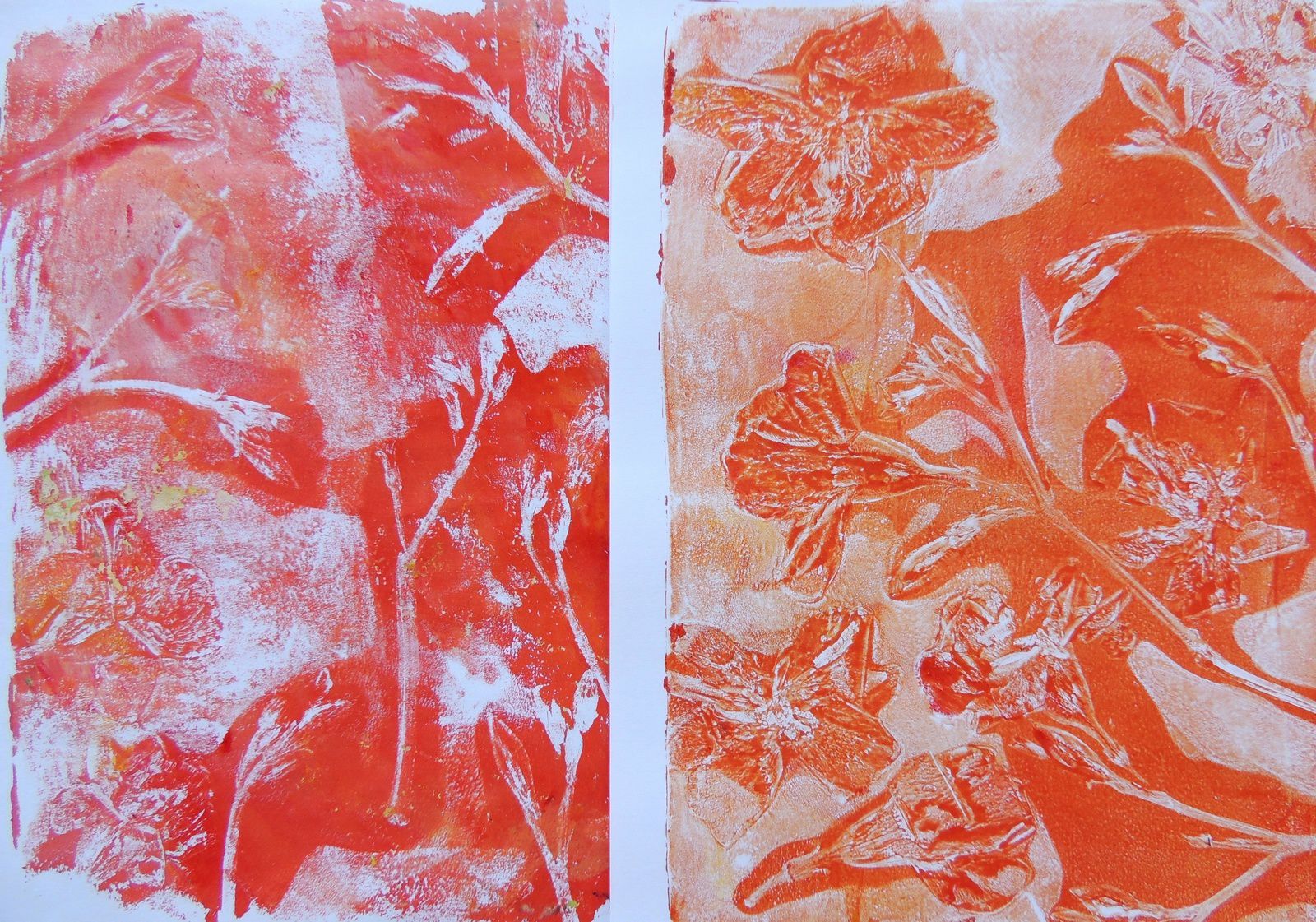 Ce n'est que le pauvre laurier rose qui doit subir le gelli plate!
It's just that poor oleander that is going onto the gelli plate!
Mais regardez ces résultats! Que va-t-elle faire ensuite avec tout ça? Si elle ne fera rien ce n'est que de gaspillage de la peinture et du travail.
But look at these results! What is she going to do with them next? If nothing it's a waste of all the paint and the work!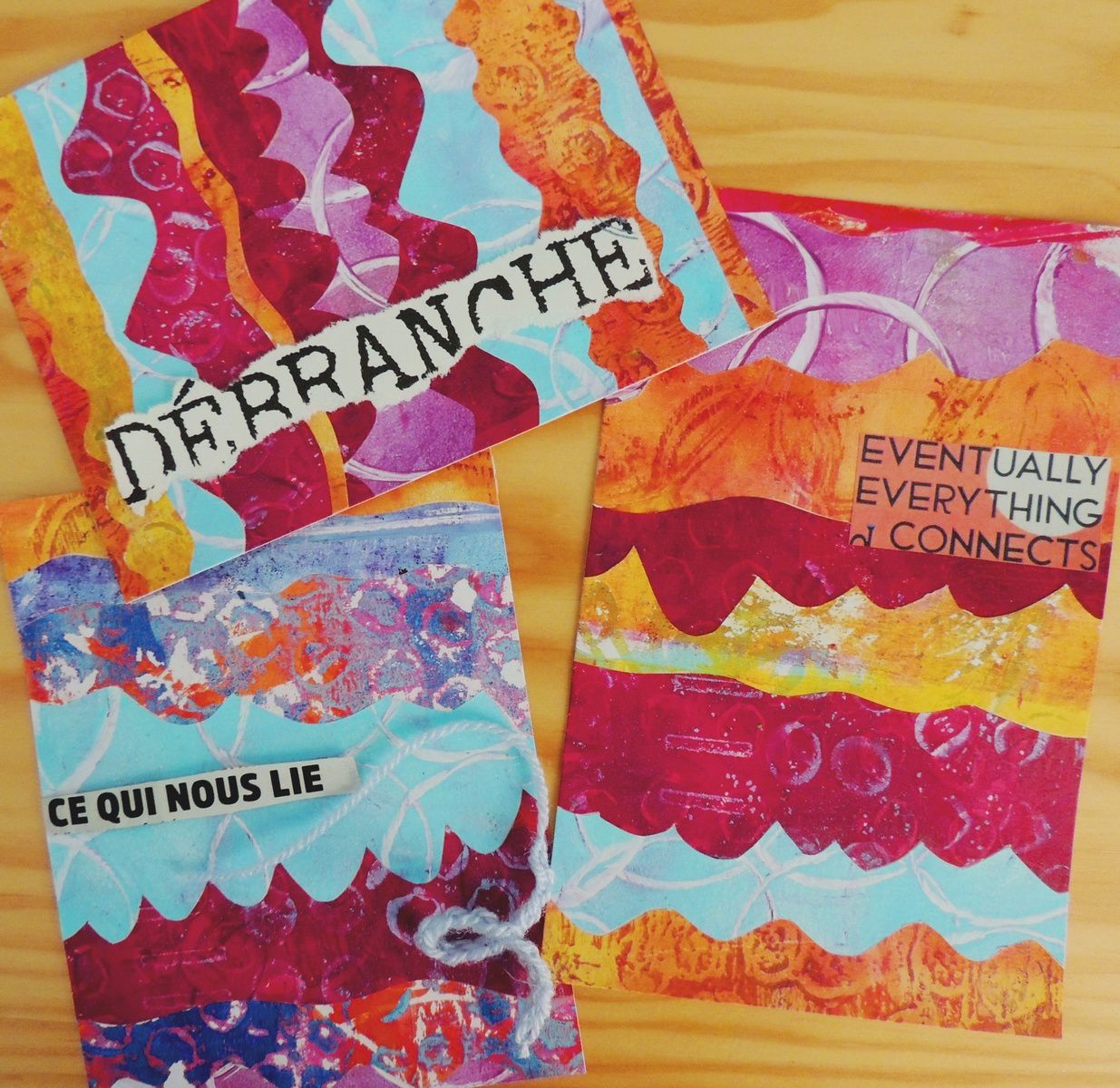 Oôô! des jolies découpes pour des cartes postale! Je me demande à qui elle les enverra?
Oh, what a beautiful cards she created with them. See how the cut pieces fit like a jigsaw puzzle! I wonder who she will send them to?