9 mai 2017
2
09
/

05
/

mai
/

2017
21:01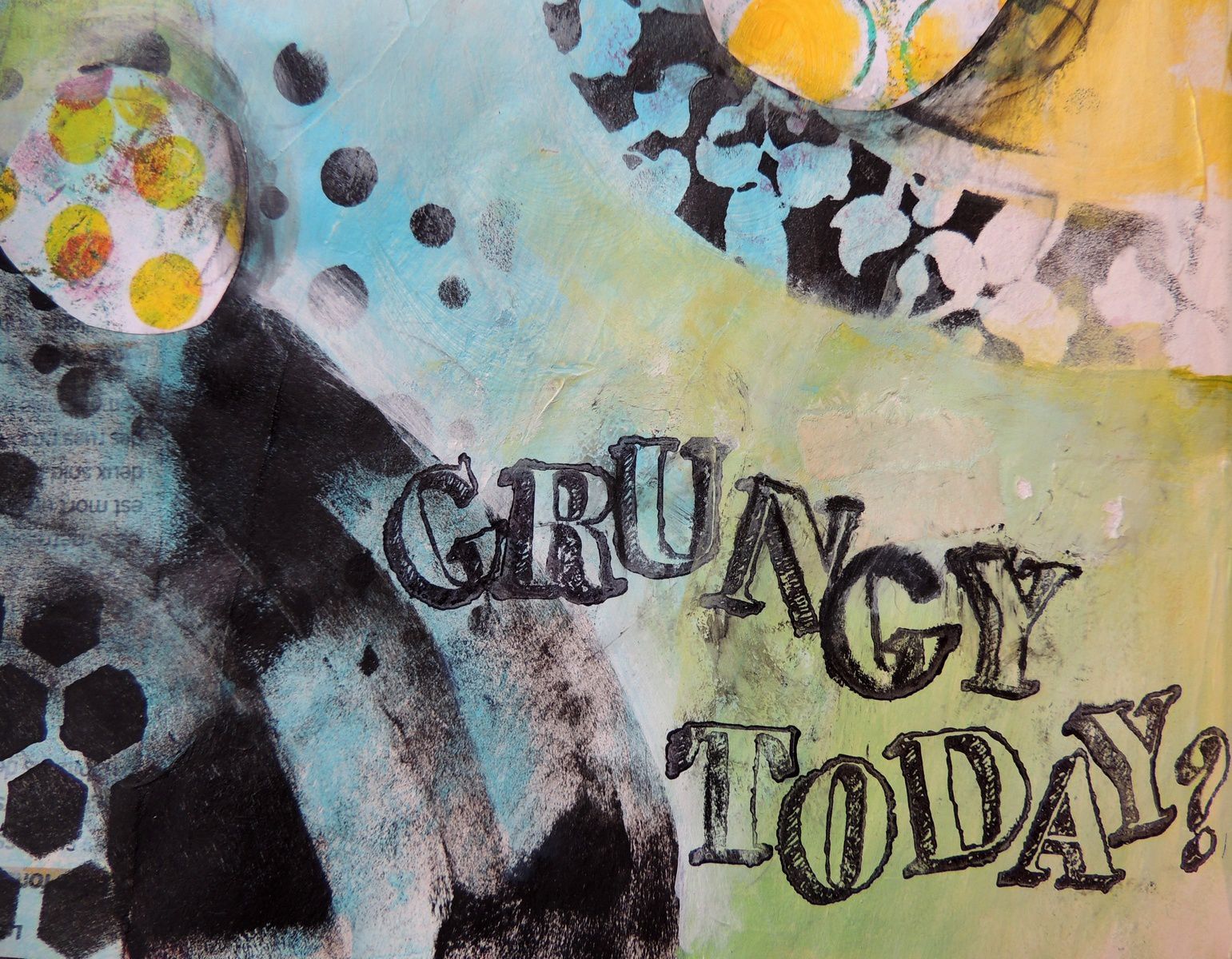 "Grungy today?" Grognon aujourd'hui? Pas vraiment bien que le longue weekend est terminé. "Grungy" est plutôt le style de ces pages dans mon journal.
Grungy today? No not really although a long weekend, with the extra day off, is over. Grungy is rather the style in which I created the double spread in my journal.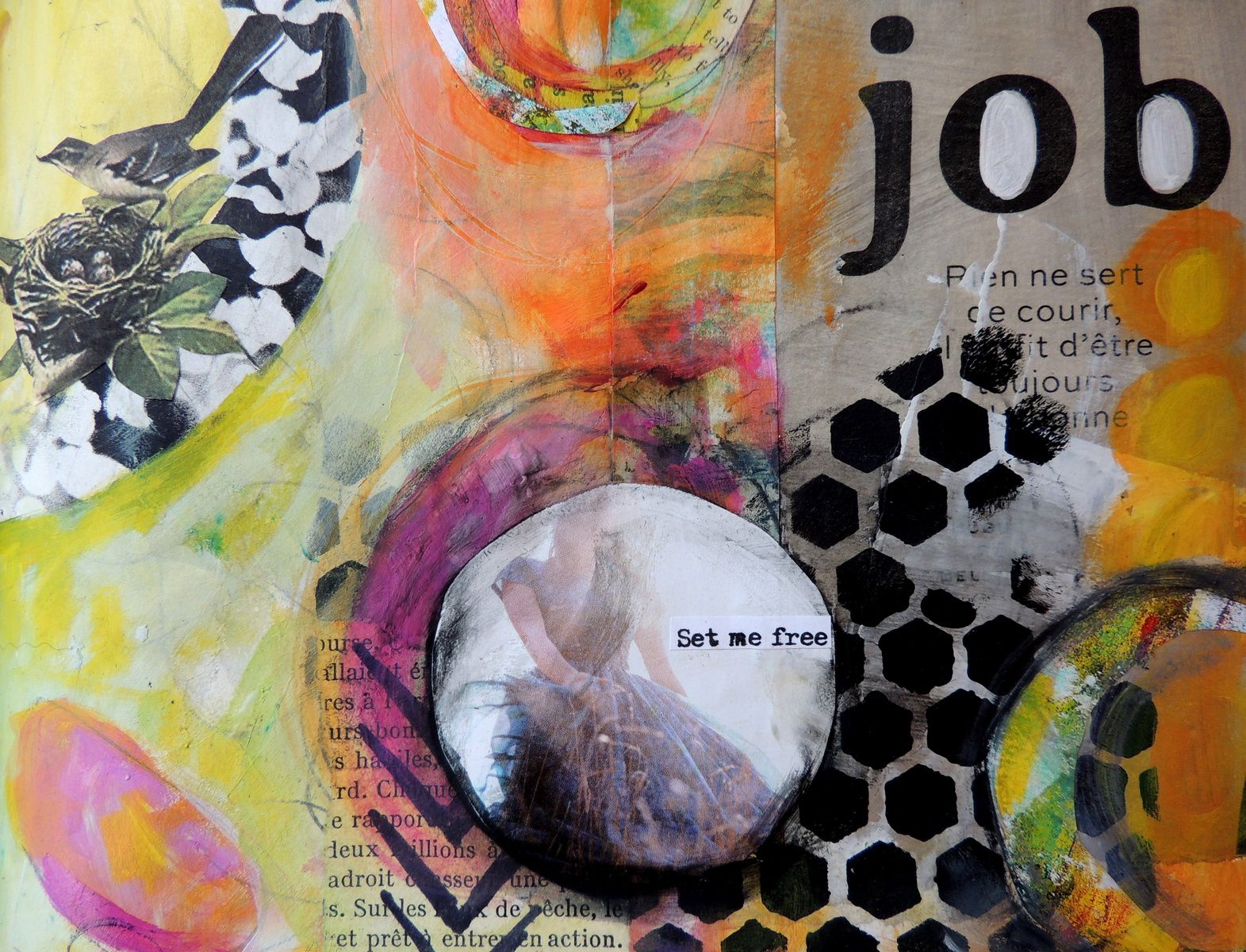 J'avais trouvé un titre pour créer les pages et écrire mes réflexions sur mon 'part time job', mon travail à temps partiel. C'est déjà bien que j'ai pas mal le temps pour mon 'art' mais parfois j'aimerais bien avoir plus de temps libre pour jouer. Toutefois, une fois je suis de retour au travail et je vois comment les enfants sont contents d'avoir le cours anglais, le moral monte directement. Encore plus quand je commence la séance avec une chanson de Kate Mann "bird in the house". Vous trouvez cette chanson facilement sur You Tube et vous verrez comment les paroles sont facile à suivre pour un group de CM2.
I just found a title that inspired me to create a page on which I can express my feelings about my job. I sometimes regret that I don't have more time to play although the part time job allows me quite a bit. But really once I find myself with the children and see how happy they are to have their English lesson, I feel happier right away. Especially when we start singing the song "a bird in the house" by Kate Mann everybody is swinging. This song is so clearly sung with easy to follow lyrics that my 10 year olds have no difficulty with them. (to be found on You Tube)
Les trois images montrent les étapes.
These pictures show the steps I took.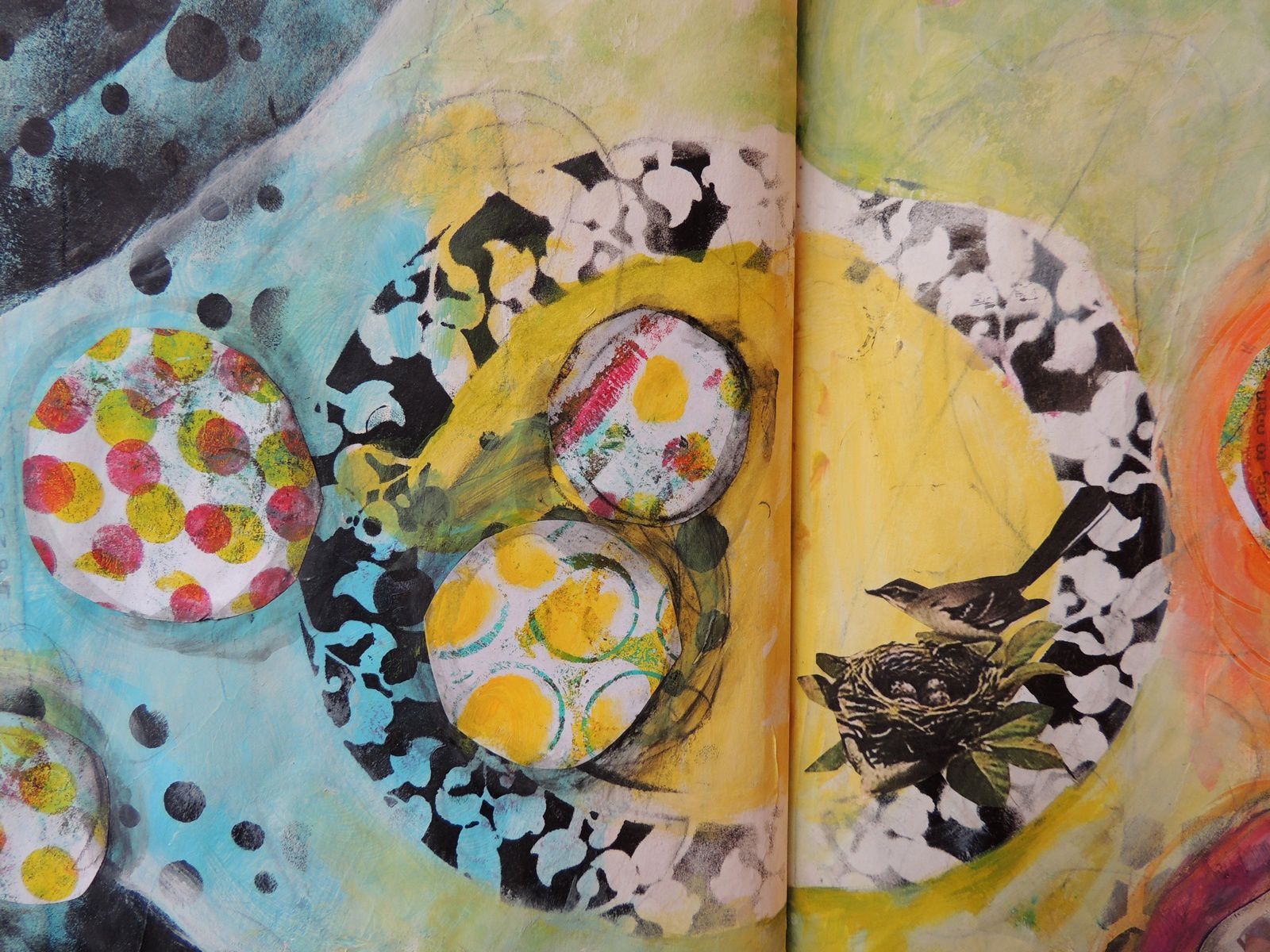 Dans le cercle au milieu j'ai ajouté un nid d'oiseaux; c'est le mois de mai est les petits arrivent!
In the centre circle I added a bird's nest because in May lots of little ones hatch.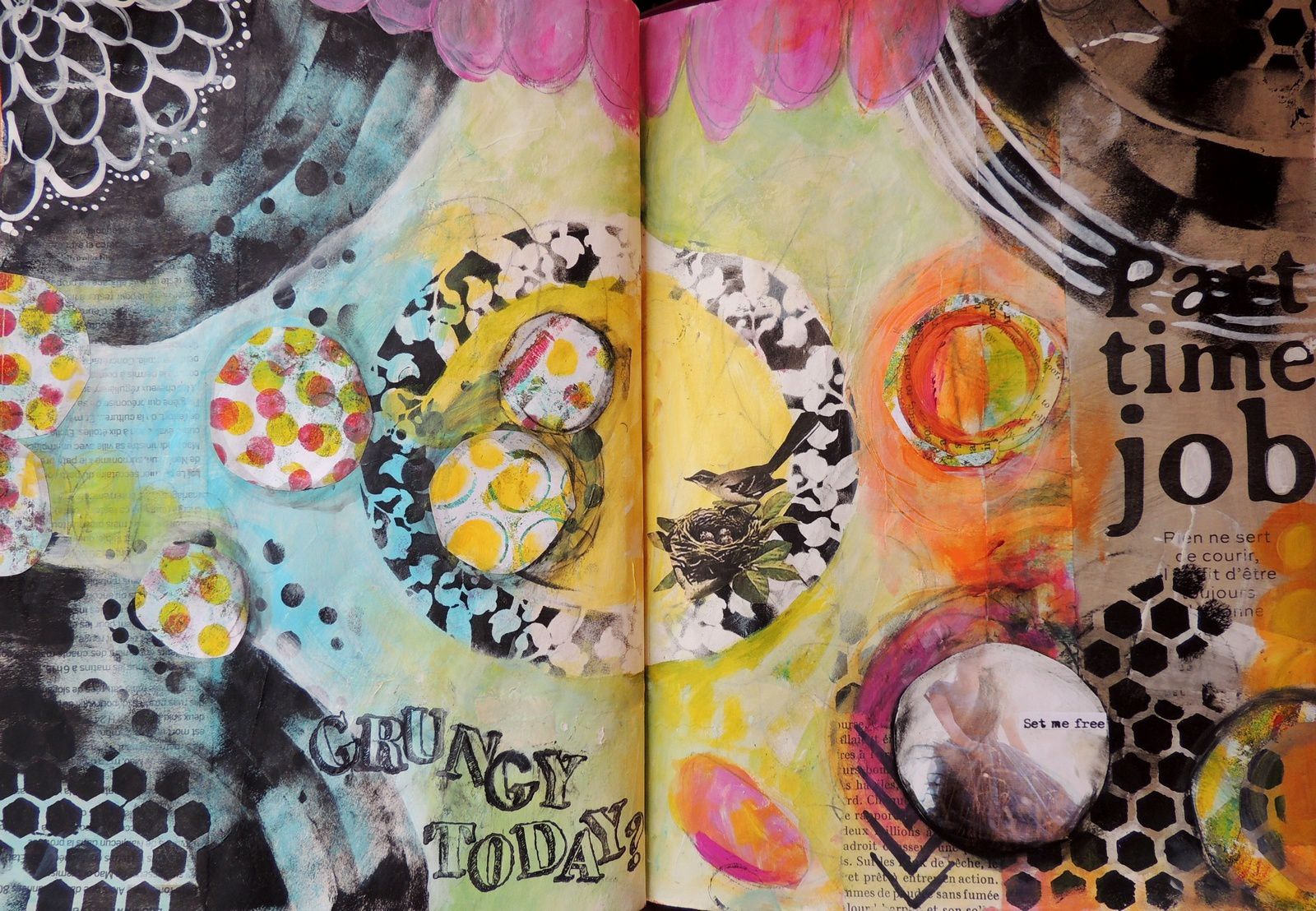 En fin j'ai fait quelques touches finales.... Voyez-vous les différences? Et puis j'ai commencé une autre page avec de l'espace pour écrire.....
In the end I made some final touches. Can you see the differences? And then I have started another page with plenty of space for writing......