13 décembre 2016
2
13
/

12
/

décembre
/

2016
21:51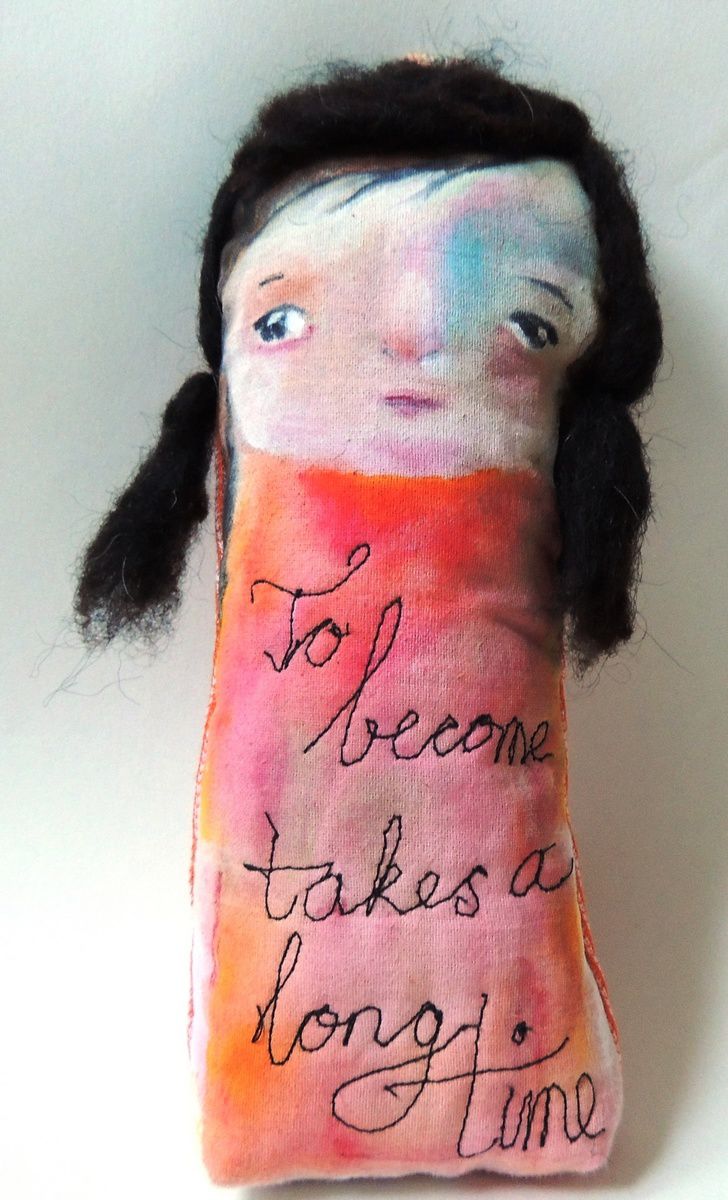 Un tissu avec quelques tâches était suffisant pour voir un visage dedans et aussitôt je me suis mis à le définir.
Some blotches of paint on a scrap of fabric were enough to see a face grow in it and I painted further to make it appear.
Au début je n'était pas sûre quel côté prendre car la peinture se montrait autant au revers et me semblait intéressant.
At first I didn't know which side to use because the back with the colours bleeding was as interesting as the front.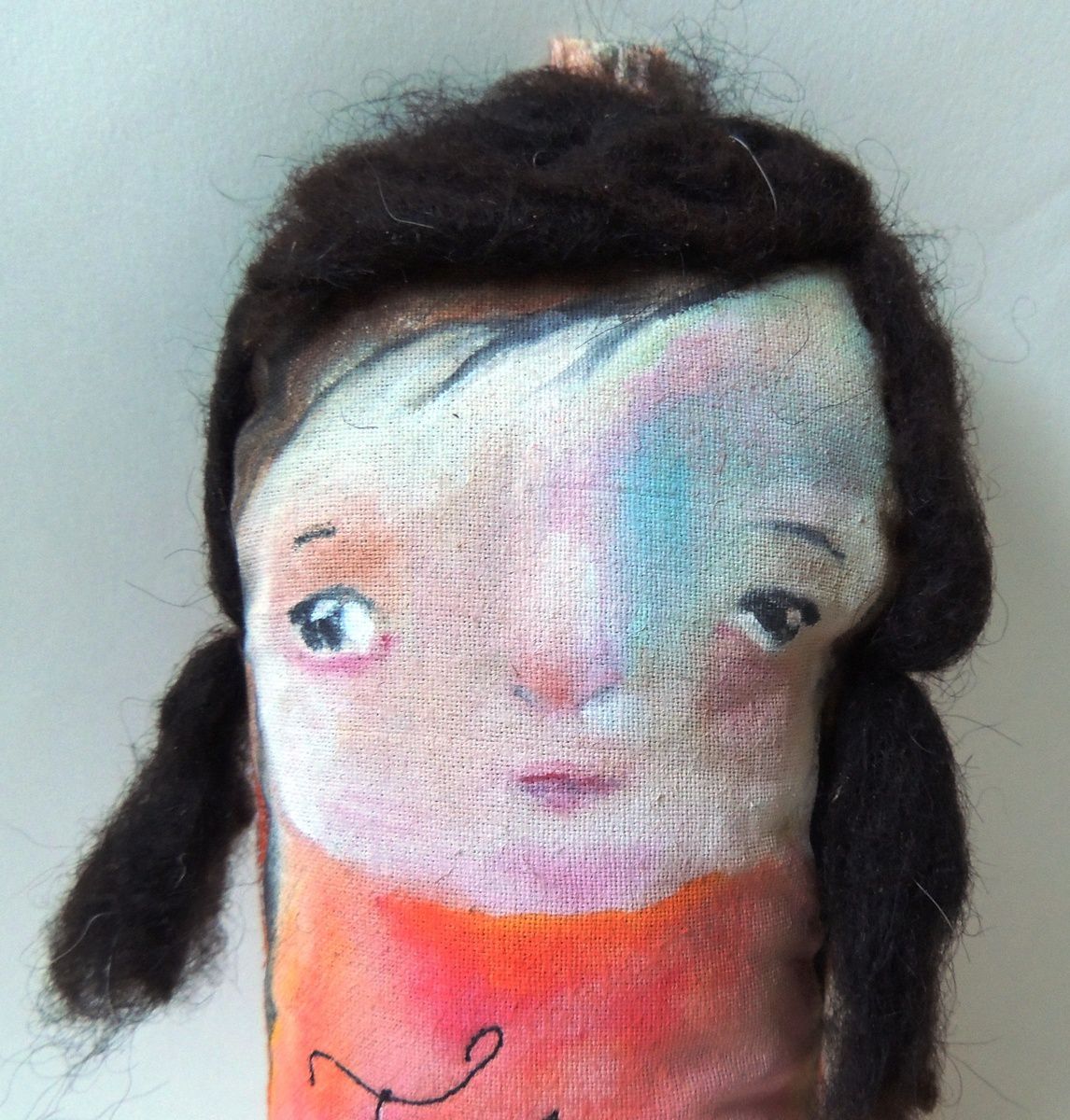 J'ai utilisé un peu d'un peau de mouton pour ses cheveux.
I used sheep's fur for her hair.
La phrase que j'ai cousu dessus vient de mon livre d'enfant favoris. C'est "Le lapin de velours par Margery Williams. Le lapin, un cadeau de Noël, devient vrai, le moment qu'il est vraiment aimé.
Un extrait vous pouvez lire ici et il existe un film également:
http://www.critiqueslibres.com/i.php/vcrit/15415
https://www.youtube.com/watch?v=W79YtInBwN0
The sentence I sewed on the doll comes from my favourite children's book by Margery Williams called "The velveteen rabbit". It's about a toy having been given for Christmas and becomes real once he is truly loved.
Films are made of this story and many other versions of the original book exist.
In this link you'll find Meryl Streep telling a part of the story in six minutes.