13 mai 2017
6
13
/

05
/

mai
/

2017
16:51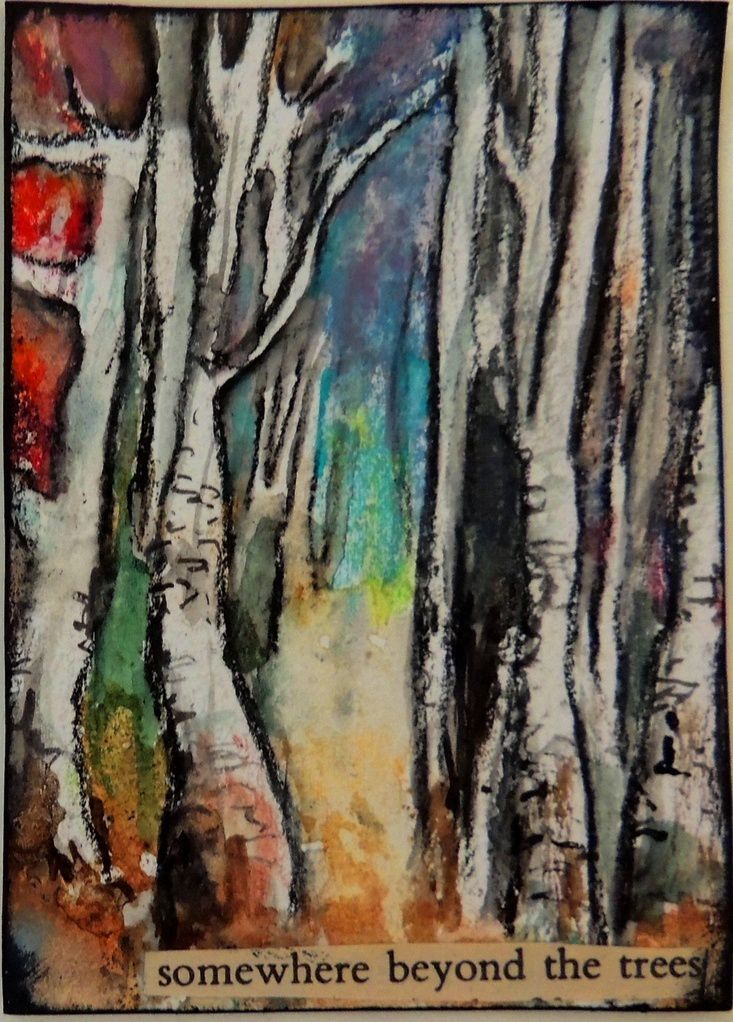 Pour une touche finale, j'aime toujours ajouter une phrase d'un vieux livre. J'ouvre un de quelques livres sacrifiés pour ce destin et très souvent je trouve rapidement la phrase qui est approprié à la carte. La phrase invite à laisser les pensées errer et former une histoire. Cette carte est le résultat après fait une image sur un sachet de thé (bientôt plus sur ce sujet).
As the finishing touch I like to add a phrase from an old book. I open one of my books dedicated to this destiny and very often I quickly find the sentence I feel is the right one to the picture. These cryptic words invite to let your mind wander and think of the story behind them. This card was the following up of a teabag painting I made (next time I'll show you about those).
Plus de cartes, plus d'histoires, quel est votre histoire?
More cards, more stories..... what's your story?
Ces images sont venues avec le petit bouquin que j'emmène à la messe. Bien sûr il avait une image de Fatima car il y avait cent ans qu'elle est apparue aux deux enfants. C'était pendant la première guerre mondiale et une signe de la paix et de l'espérance.
These pictures came with the booklet I carry with me when I go to church. Of course there was this picture of Fatima as it was today 100 years ago when she appeared to two shepherd children in Portugal. It happened in the middle of the first World War and it must have been a sign of peace and hope.