1 novembre 2016
2
01
/

11
/

novembre
/

2016
10:35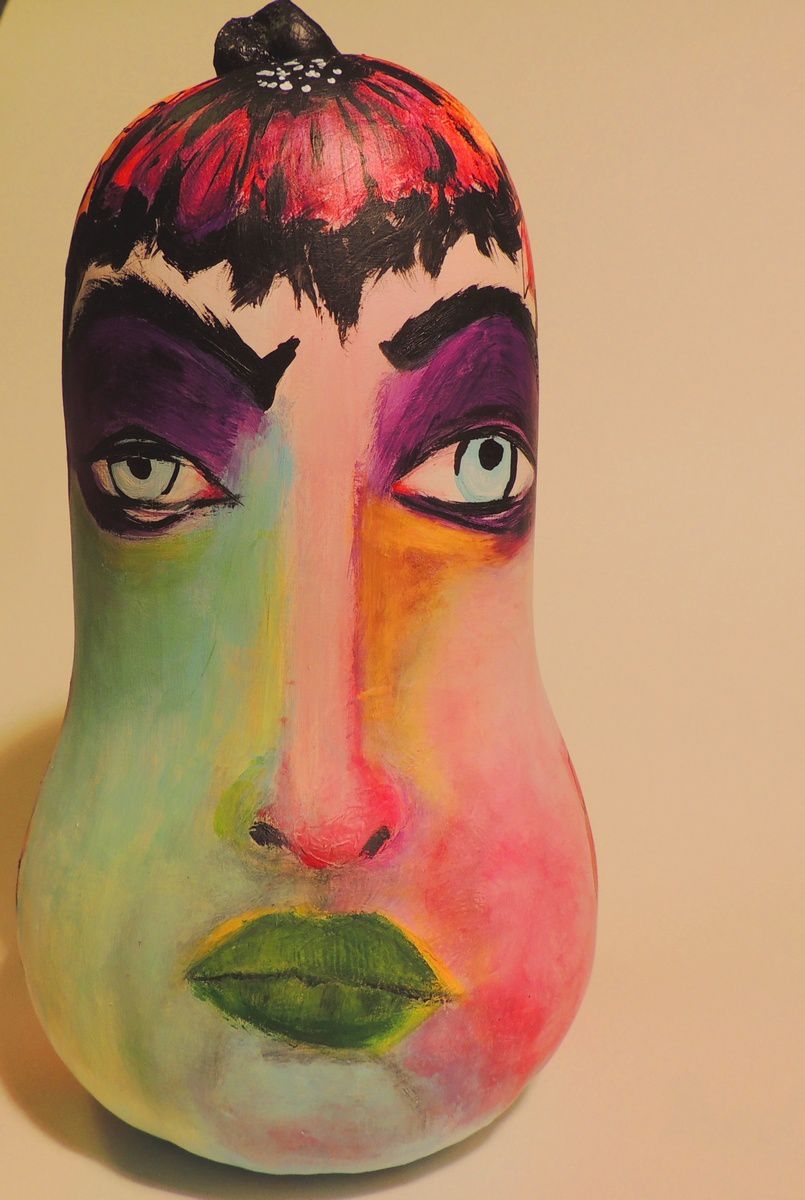 Un visage "butternut" comme s'appelle ce type de citrouille et ce que j'ai offert en cadeau lors d'un diner avec nos amis hier soir. Ce cadeau fait main était le bon choix pour la soirée halloween.
A butternut face, which I offered our friends in thank for an invitation to dinner last evening. A halloween present was quite appropriate and received with so much pleasure.
La réalisation: j'ai commence avec une couche de gesso. Ensuite j'ai dessiné le visage avec un crayon et peint les premières couleurs légèrement. Couche après couche j'ai peint le visage en laissant bien sécher entre les superpositions. Pendant un côté séchait, j'ai continué sur le dos.
The 'making of': I started with a layer of gesso and I drew the face with pencil first. I used light colours to define the shapes and added layer by layer, letting it dry in between. While the front dried I continued on the back side.