3 février 2017
5
03
/

02
/

février
/

2017
10:11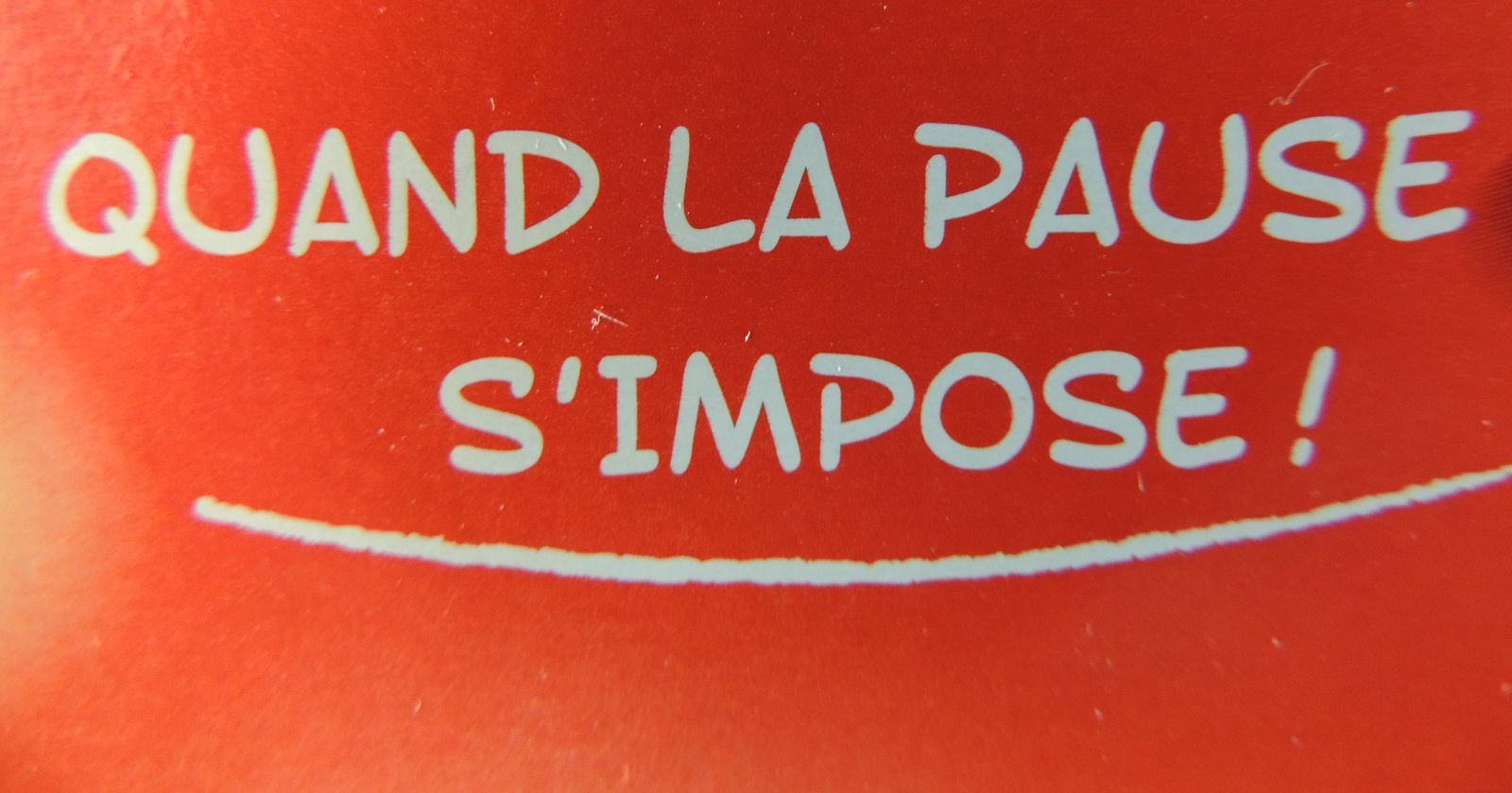 Quand internet s'arrête, j'ai l'impression que je suis coupé du monde. Quelque part ça fait du bien de ne pas pouvoir prendre si beaucoup de temps sur l'ordinateur.
When internet is down, I feel lost! On the other hand a little pause from it can do a lot of good too.
Ca m'a quand même chagriné de ne pas pu poster mes dessins de la semaine sur le cours en ligne. Pour recevoir un commentaire du prof il faut respecter les délais.
Alors je vous montre quelques de mes pages ici.
I was disappointed not to be able to post my work of the week on time in the online course with Jane Davies. To receive feedback students need to post their work in the week of that lesson.
I show you some of the pages I made this week.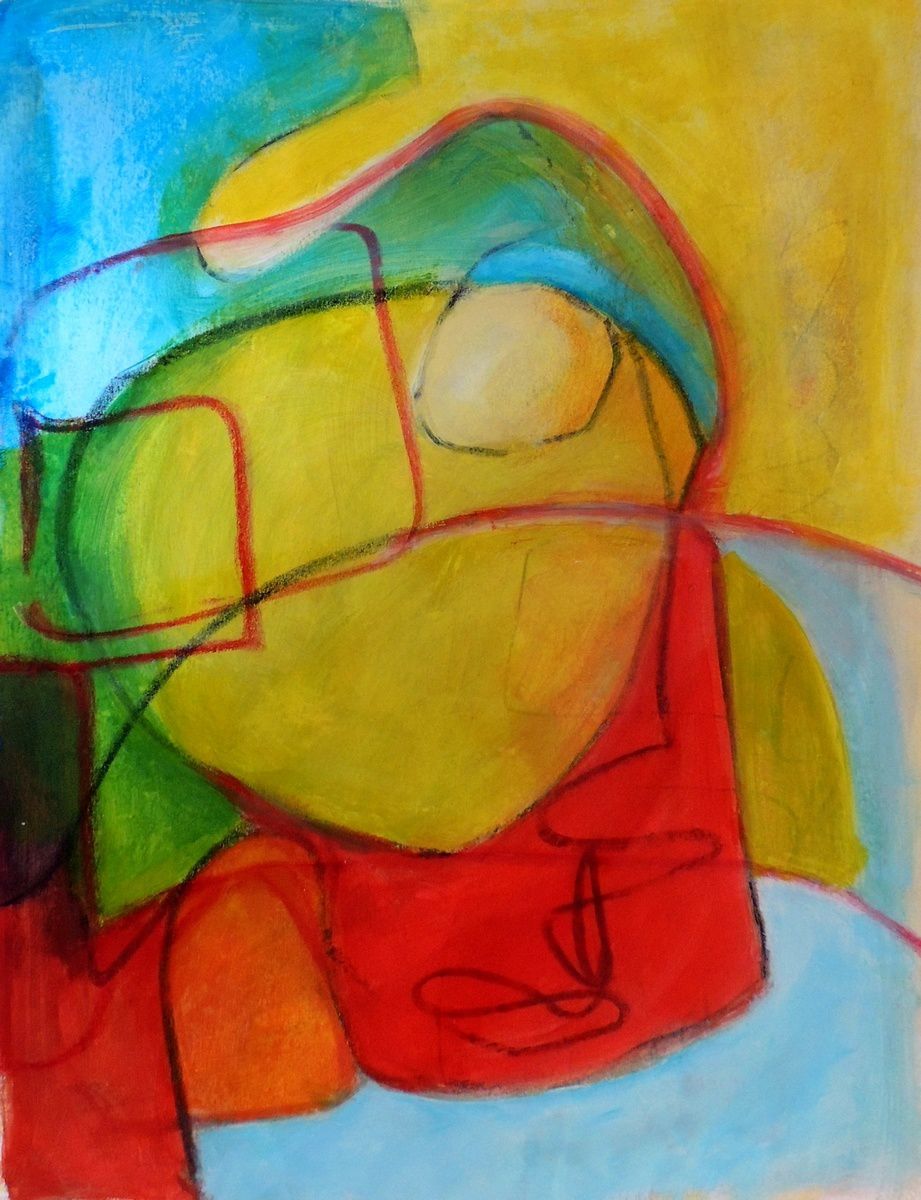 Il faut rester dans l'abstrait. Je ne suis pas sûre si je suis fait pour ça. Mais j'apprends beaucoup de choses.
It is all about abstract painting. I'm not sure I am up to that task, but I'm learning.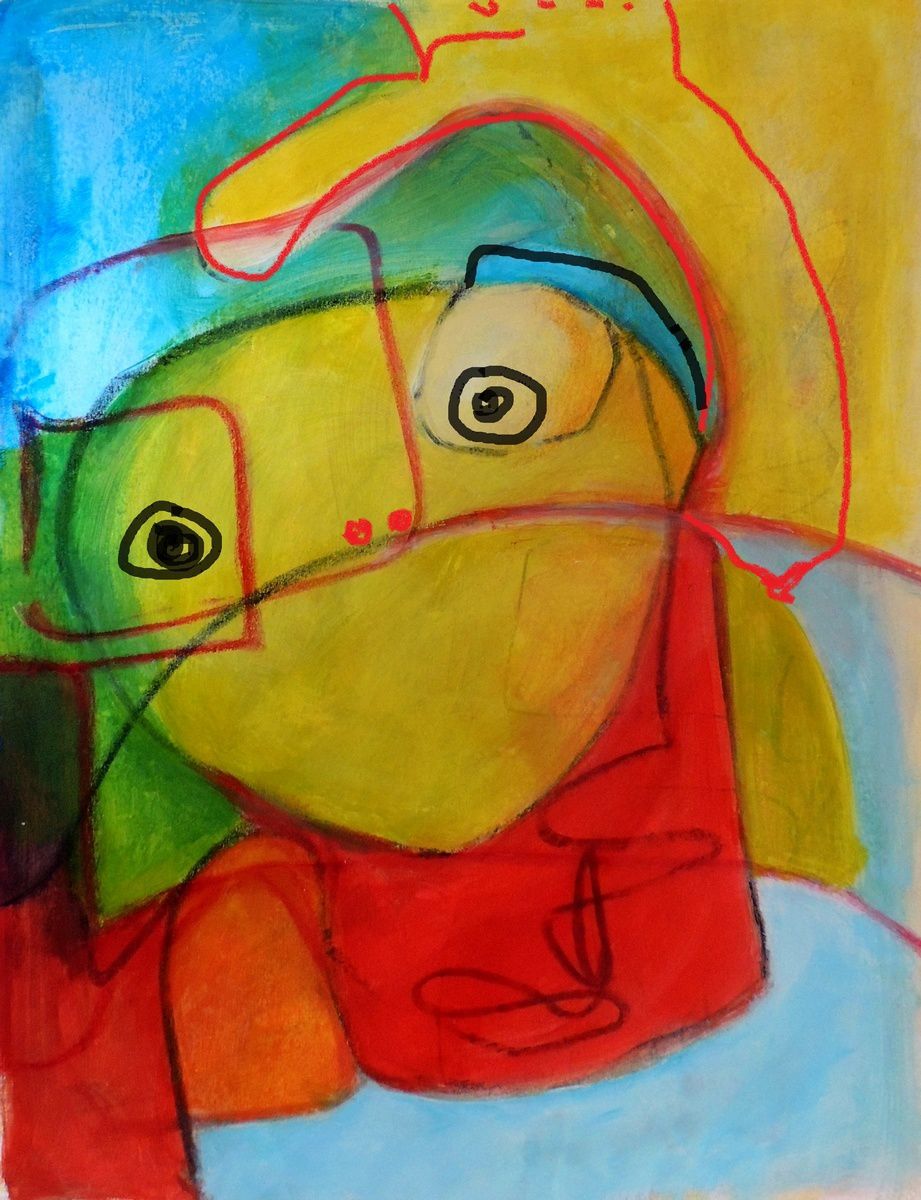 En tout ce que je fais je vois des images. Ici je voyais un personnage, un peu comme une grenouille; il fallait juste ajouter des yeux et le nez.
In everything I see something. In the one above I saw a critter; it just needed some eyes and a nose.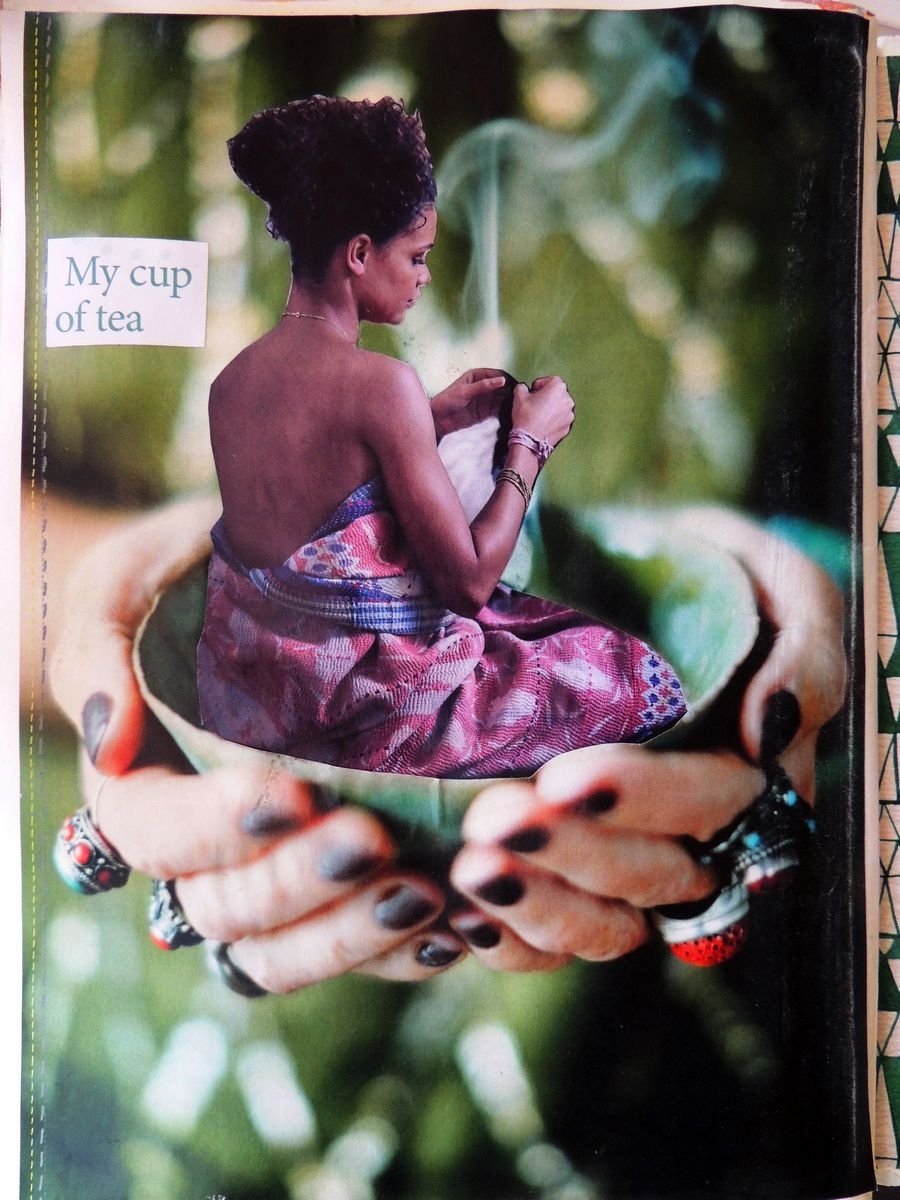 Le collage dans mon journal du jour est plutôt ma tasse de thé.
Parlant du thé: la prochaine fois je vous montre les atc's de ce thème car elles sont bien arrivées à leur destination.
Collage in my daily journal is more my cup of tea.
Talking about tea: next post will be about my atc-s of this theme because the cards have arrived at their destination.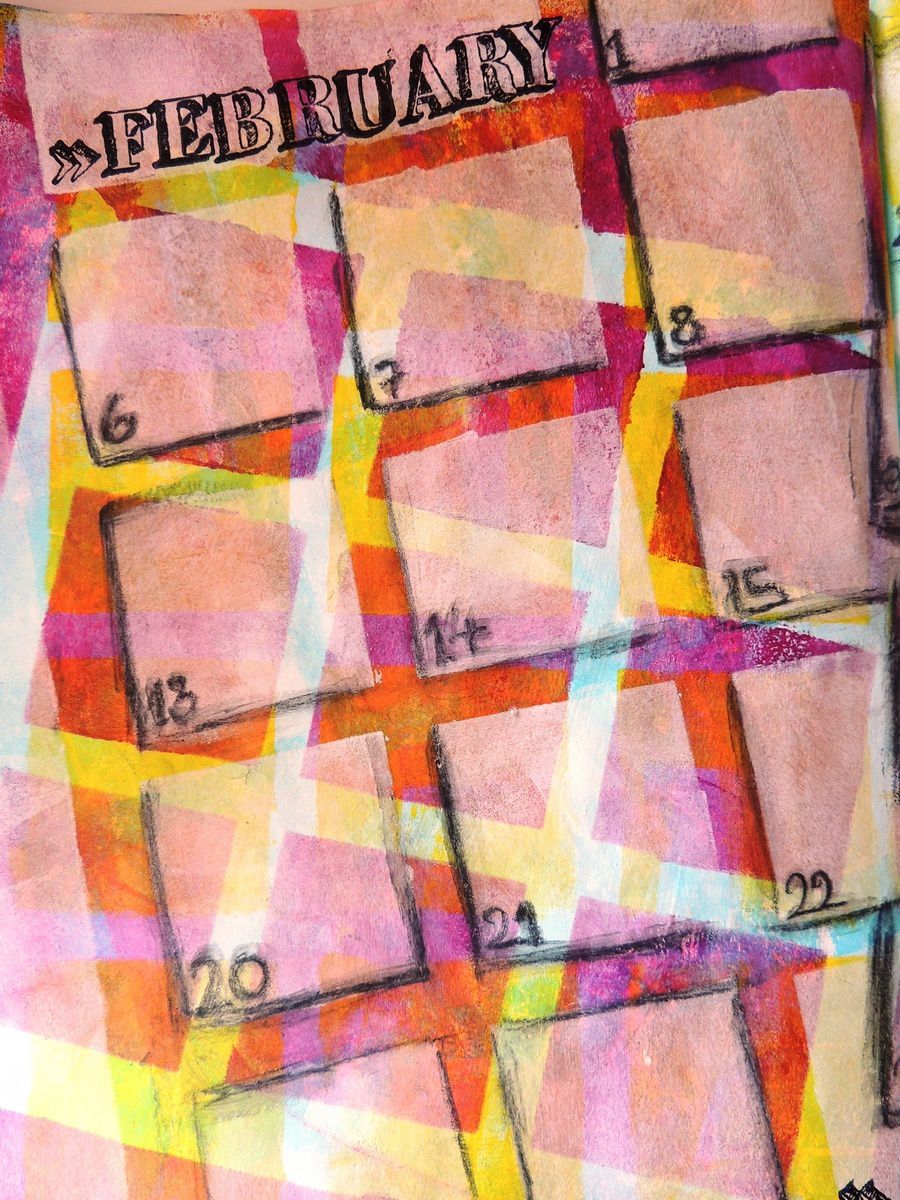 Déjà fevrier. Ca demande une page dans ce journal.
Already February; it requests a page in my journal.
Beaucoup de superpositions avec un seul pochoir fait main. Avec cela je répond à un challenge du projet par Rae Missigman.
Layers and layers made with only one hand made stencil. It corresponds with one of the challenges on Rae Missigman's blog.
J'ai coché les thèmes ce que j'ai fait juste au moment. Je prends mon temps pour les faire quand j'ai l'inspiration et j'ai beaucoup du plaisir avec les challenges proposées.
I ticked off the themes I did so far. I'm way behing but that doesn't bother me. I just do it for myself and enjoying this greatly.
En tout cas je suis très contente que la connexion internet à été rétabli.
Happy that I'm connected to the world again!