26 mars 2016
6
26
/

03
/

mars
/

2016
16:57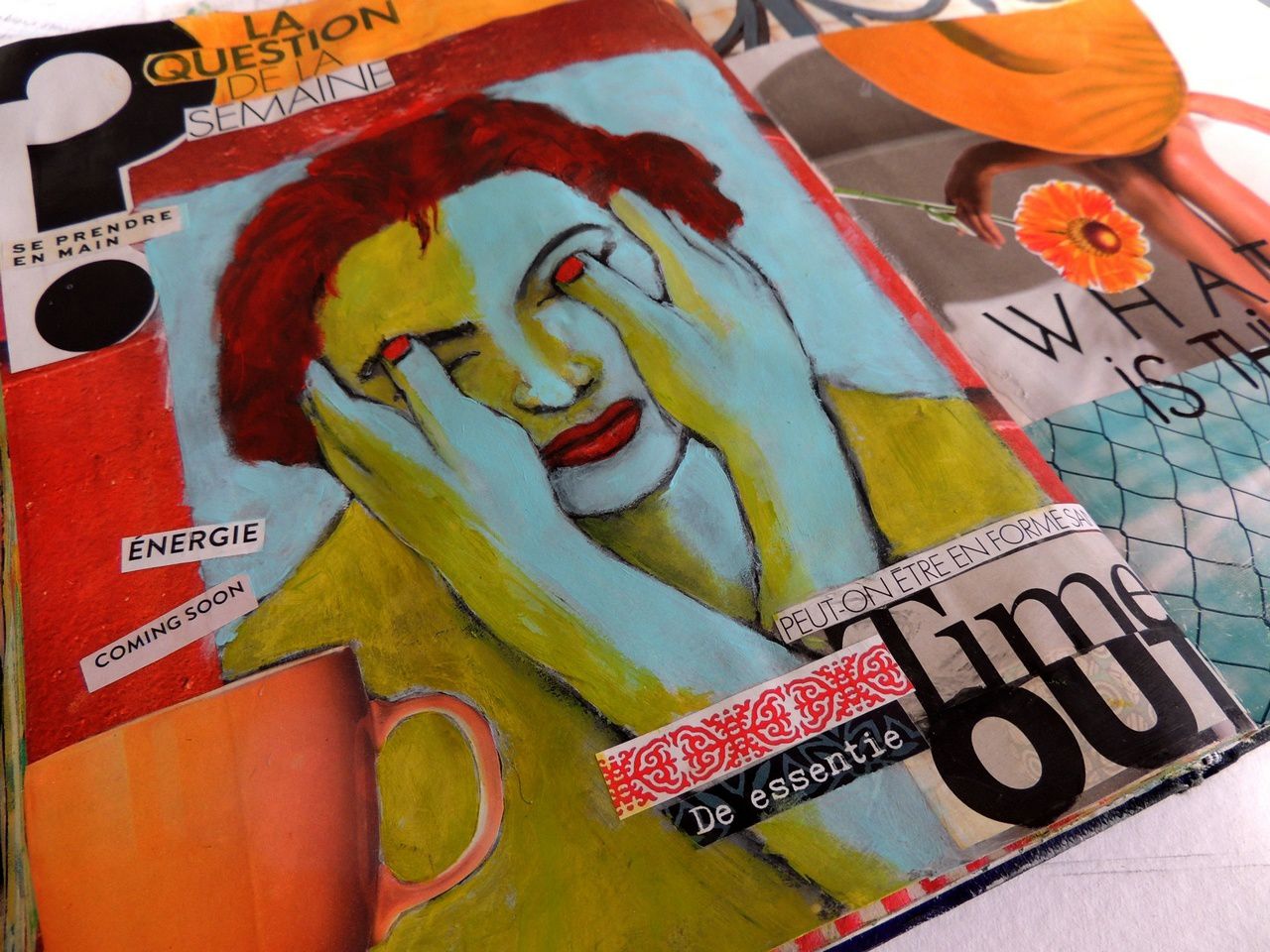 Une autre semaine dans mon journal exprimé avec du collage.
Another week in my journal to express in one spread what marked the week.
Pour une page rapide avec de l'espace pour écrire, j'ai fait un collage que j'ai altéré avec du matériel facile à utiliser: un crayon aquarellable stabilo noir et du gesso.
Ensuite j'ai appliqué des couleurs acryliques.
To make this page I used collage, a fast and rewarding technique to leave me with a page on which there is plenty of room to write. I turned to my favourite supplies of gesso and a black stabilo pencil. Then I applied some acrylic paint.
Aujourd'hui était une meilleure journée. J'ai fait des croquis rapides dans le soleil entouré par des amis, des enfants qui dessinaient aussi.
Today was a better day and I made some sketches sitting outside in the sun amidst friends and their children who accompanied me in drawing.
Ou plutôt dans la semaine directement après l'écran de mon ordi.
Or earlier this week straight from the computer screen.
Toujours le stabilo en main rouge ou noir et en fin un peu de neocolour II.
Also drawn with a stabilo pencil, the black or the red one and in the last one a little neocolor II.