12 juin 2016
7
12
/

06
/

juin
/

2016
17:12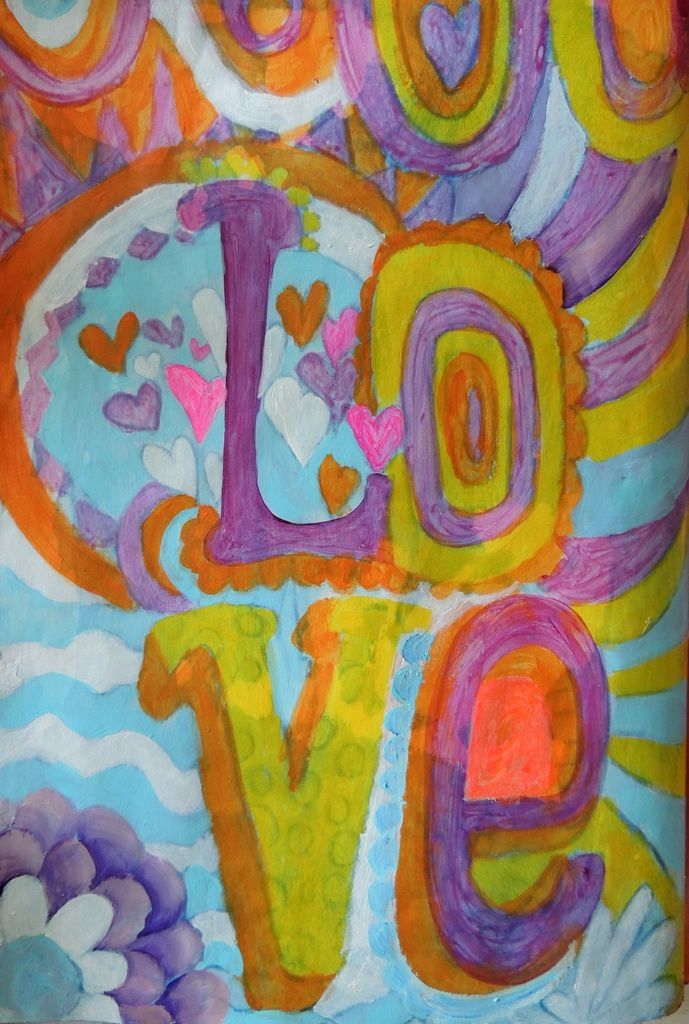 Ils s'aiment, un peu, beaucoup, passionnément, à la folie, et plus: pour toute la vie!
They love each other to the moon and back .... forevever!!!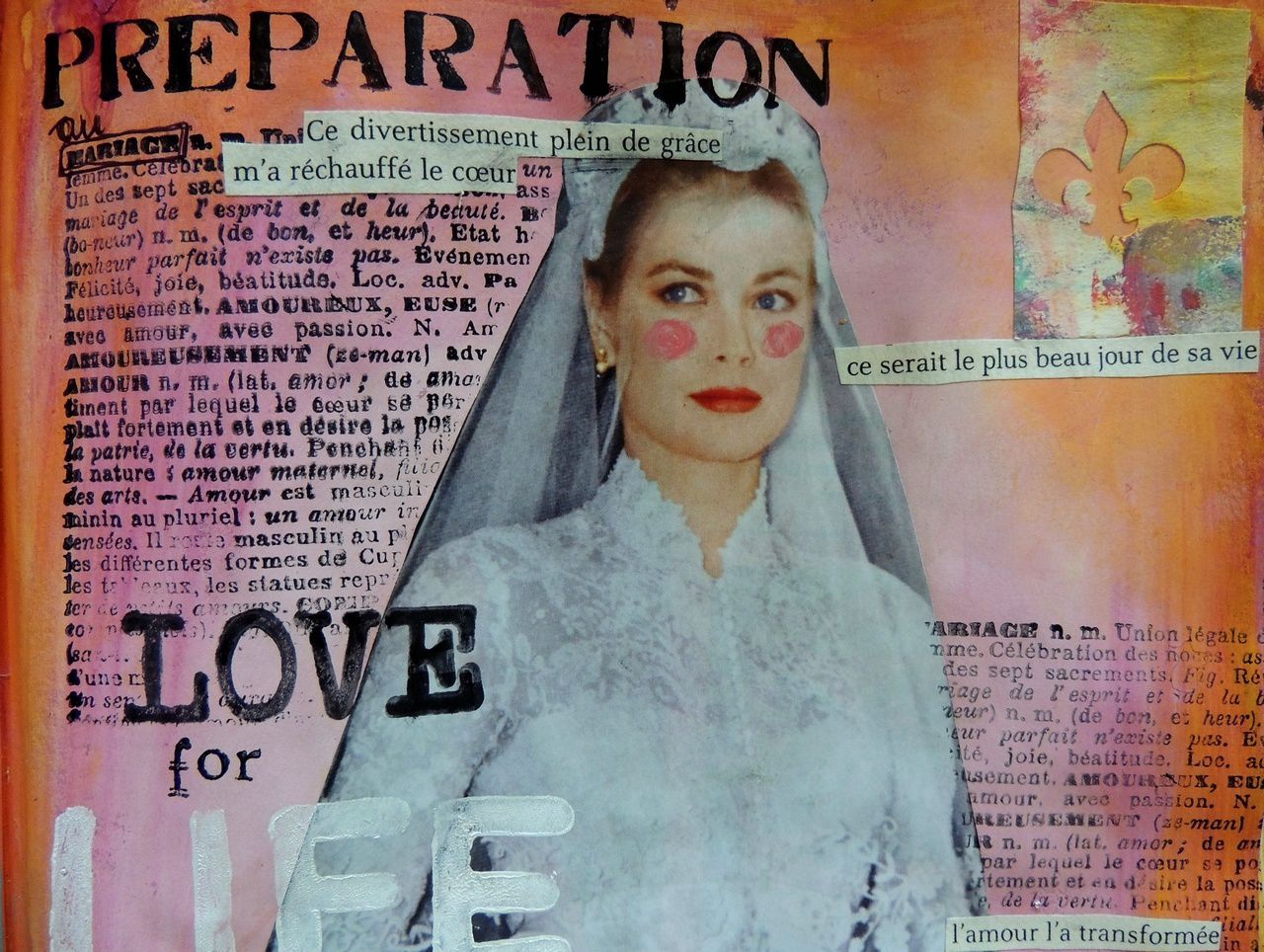 Ils s'aiment tellement qu'ils veulent le dire à tout le monde .... et à Dieu.
They love each so much they want the whole world to know .... and God.
Donc ils se préparent pour leur célébration à l'église. Avec mon mari nous font partie d'une équipe pour animer quelques rencontres avec les futur mariés ainsi de les préparer, de se questionner, de discuter sur des sujets auxquels on ne donne pas souvent attention et ainsi pour mieux comprendre ce que veut dire se marier à l'église.
So they prepare the wedding ceremony in church. With my husband we are part of a team to organise some evenings around themes to help the couples to reflect upon a variety of subjects that are not often discussed in the course of life. We want them to question themselves and to have them realise what it means to have their wedding vows pronounced in church.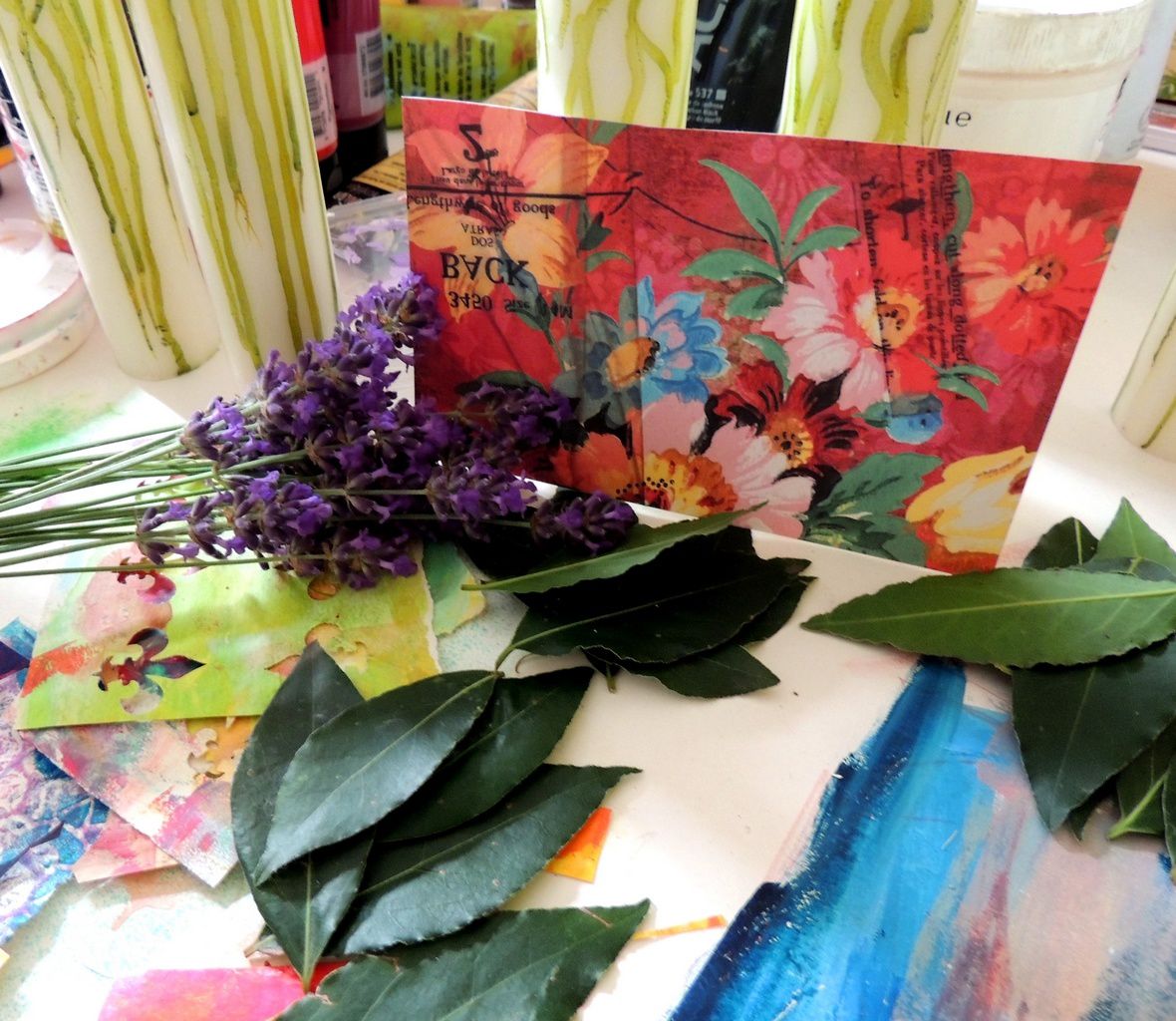 Ensuite j'ai pris quelques feuilles de laurier, des fleurs de lavande et du papier décoratif.
Then I used some scrapbook paper and some leaves and flowers from the garden.
L'ensemble se laissait facilement coller autour de la bougie avec du scotch alluminium (sur seulement une bougie j'ai ajouté un motif dans le schotch allu'.... j'ai du le faire sur toutes...)
With some alluminium tape I stuck the decoration around the base of the candle.
Les bougies et le 'tag' avec leur nom font un ensemble: le même papier décoratif pour chaque couple, un peu de brillant et à la place des éléments du jardin un circle avec le tampon 'amour'.
The candle decoration repeats some elements from their name tag.
Mon mari et moi trouvent les rencontres très enrichissantes même si nous sommes mariés il y a beaucoup d'années. Avec un peu d'observation dans mon journal où je documente sur cet événément vous pouvez voir combien de temps.
My husband and I find these evenings really interesting, for us as well as for them even if we have been married for a long time. An observing eye can spot how long even as the journal page gives an indication.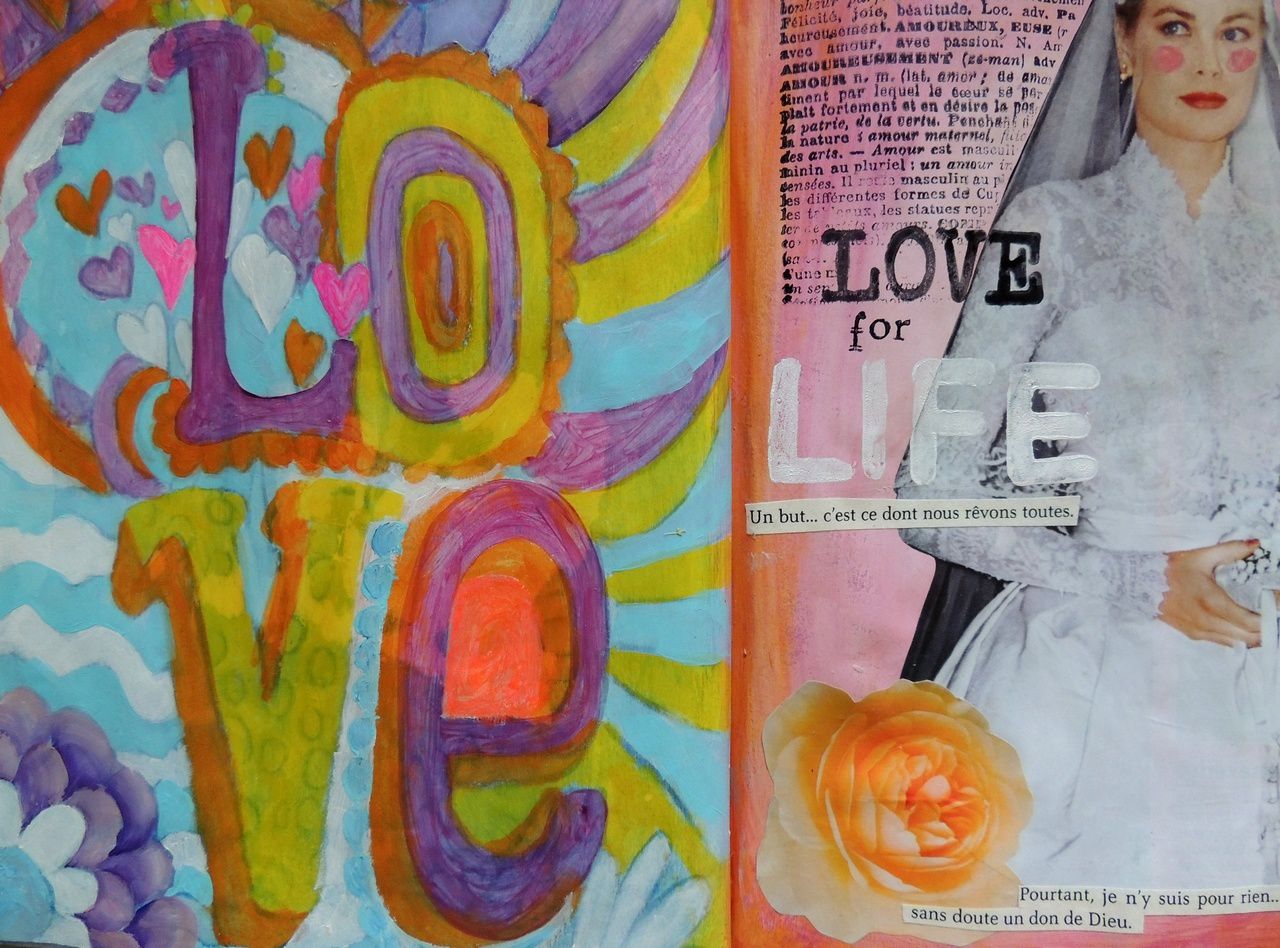 La page était rapidement construite avec une image trouvée par hasard dans un magazine, et une inspiration de la part de Pam Garrison...... quelques tampons, des phrases d'un vieux livre et le tour était joué.
The page had quite quickly got together with a picture I came across in a magazine, an inspiration I happened to see on Pam Garrison site .... some stamps, and phrases from an old book.