5 octobre 2016
3
05
/

10
/

octobre
/

2016
13:43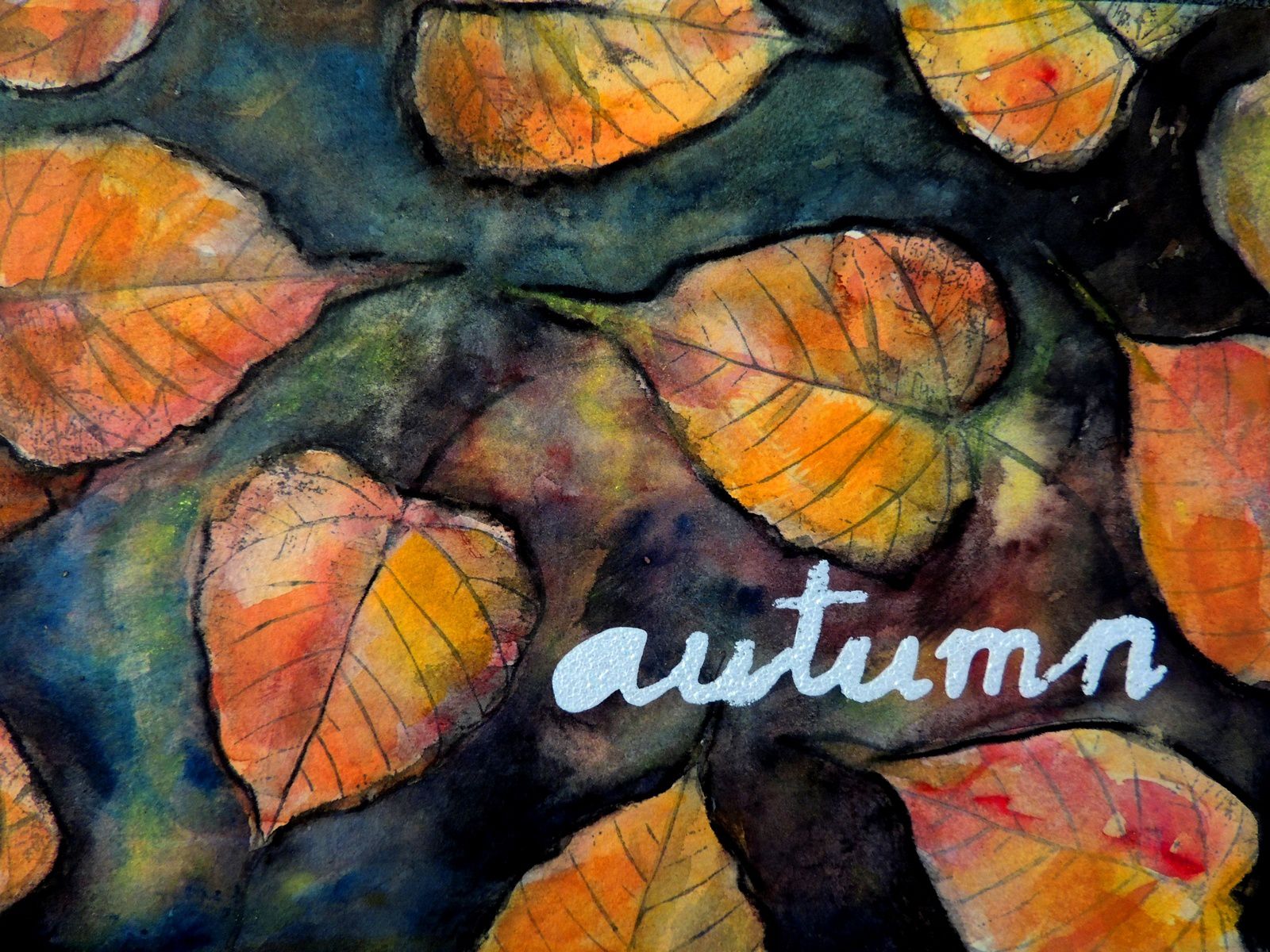 Automne, la saison des couleurs. C'est aussi la saison de lâcher, ..... bien ... au moins les arbres laissent tomber leurs feuilles..... mais moi, j'avais peur que je devrais laisser tomber le blog. Tellement de difficultés ce dernier temps, mais heureusement tout est revenu en ordre, il me semble, grâce à le customer support de over-blog....ouf!
Autumn, the season of colours. It's also the season of letting-go, but whereas trees are happy to let go of their leaves, I'm not ready to let go of my blog. Still there were a number of issues this last week and I was quite desperate not knowing how to solve them. At last it has come to a good end I think and I can continue blogging.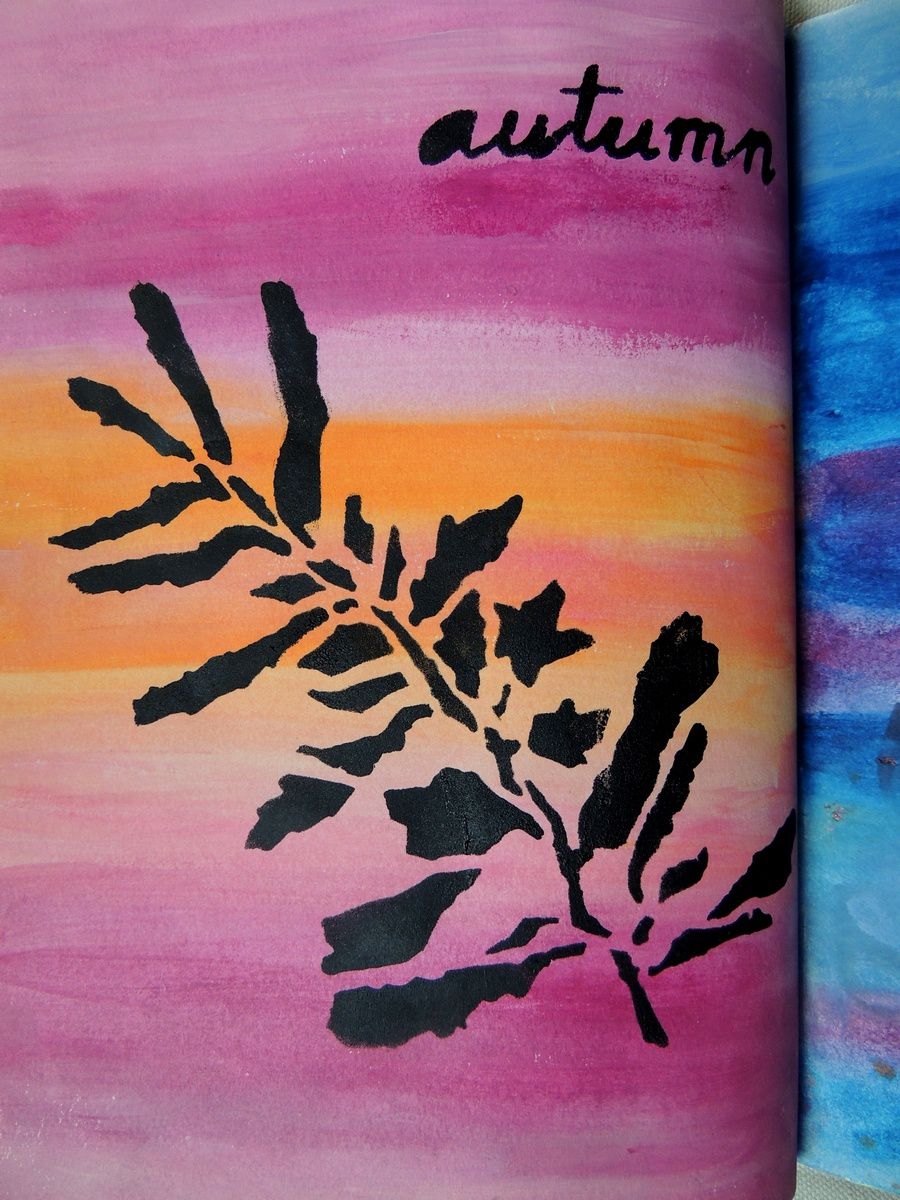 Des couleurs dans mon journal, un double page, pour finir de la peinture sur ma palette. Pour l'image centrale j'ai choisi "pressed leaves".
Colours in my journal, a double spread with it, using up colours from my palette. It needed a focal point and I stencilled "pressed leaves" on top.
Les nuits tombent de plus en plus tôt ce que je visualise ainsi.
As the daylight fades earlier and earlier, I chose the blue colours on the right.