27 avril 2017
4
27
/

04
/

avril
/

2017
10:15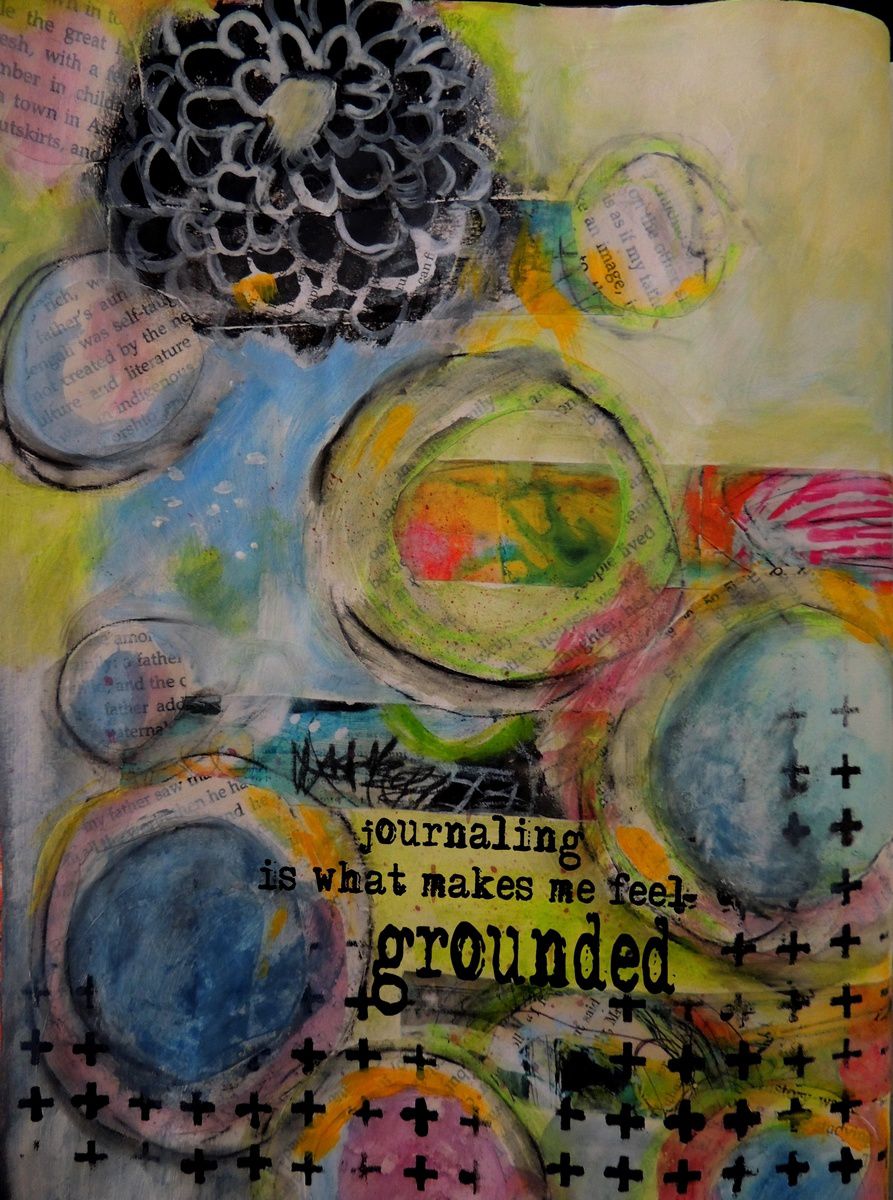 Parfois c'est plus simple pour commencer une page vierge dans le journal par suivre un idée de quelqu'un. C'est Roben-Marie Smith qui m'a inspiré pour créer ces pages.
Sometimes I like to follow a prompt to start the blank page in my journal. Roben-Marie Smith is very inspiring on her new Facebook group 'Claim your Happy'.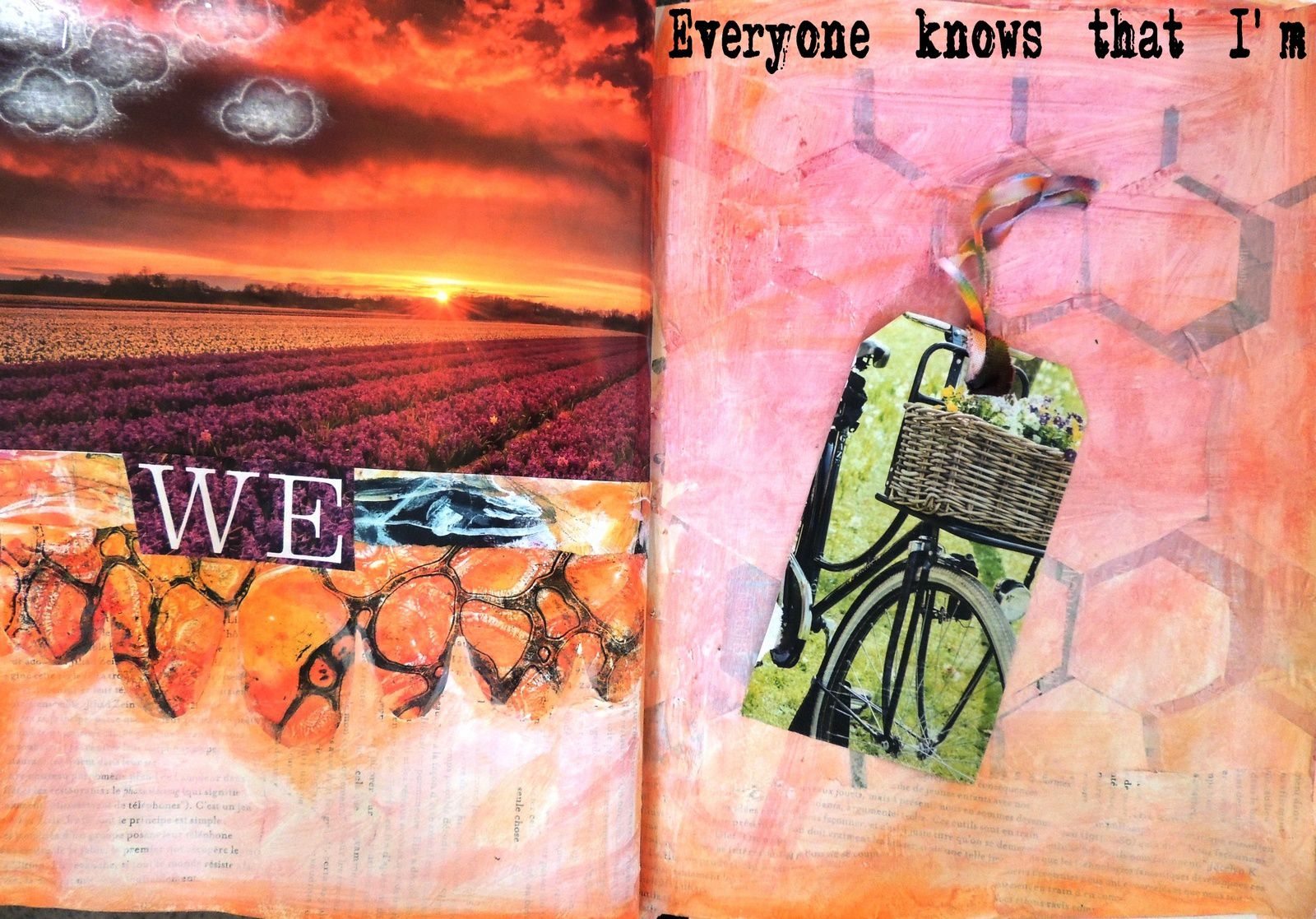 Roben-Marie incite par exemple à finir une phrase ou remplir les blancs. Sur cette page, encore en progrès, je n'ai pas encore rempli la fin. Pourriez-vous le faire pour moi? Vous êtes les "everybody" qui sachent une chose sur moi...... Je suis curieuse ce que vous marquiez?
Roben-Marie prompts to finish the sentence here above on my page in progress. I didn't fill in the blanks myself because I am curious to know what you, what 'everybody', came up with. Could finish the sentence for me?
Je trouve que le 'tag' sur la première page en progrès n'était pas à sa place. Je l'ai trouvé un meilleur endroit et dans une pochette en plus. J'ai altéré le recto du tag qui vient avec le magazine 'Flow'. Verso est écrit: "L'avenir n'est pas ce qui va arriver, mais ce que nous allons faire."
I found that the tag on the page in progress wasn't on the right place. Instead I have put it here. It's a tag from the magazine 'Flow' that I altered. On the back it says: "The future is not something that will happen, but something we create."
Ce sont les pages finales avec beaucoup de place pour écrire mes souvenirs de nos vacances aux Pays Bas.
These are the final pages with lots of space to write about our stay in the Netherlands.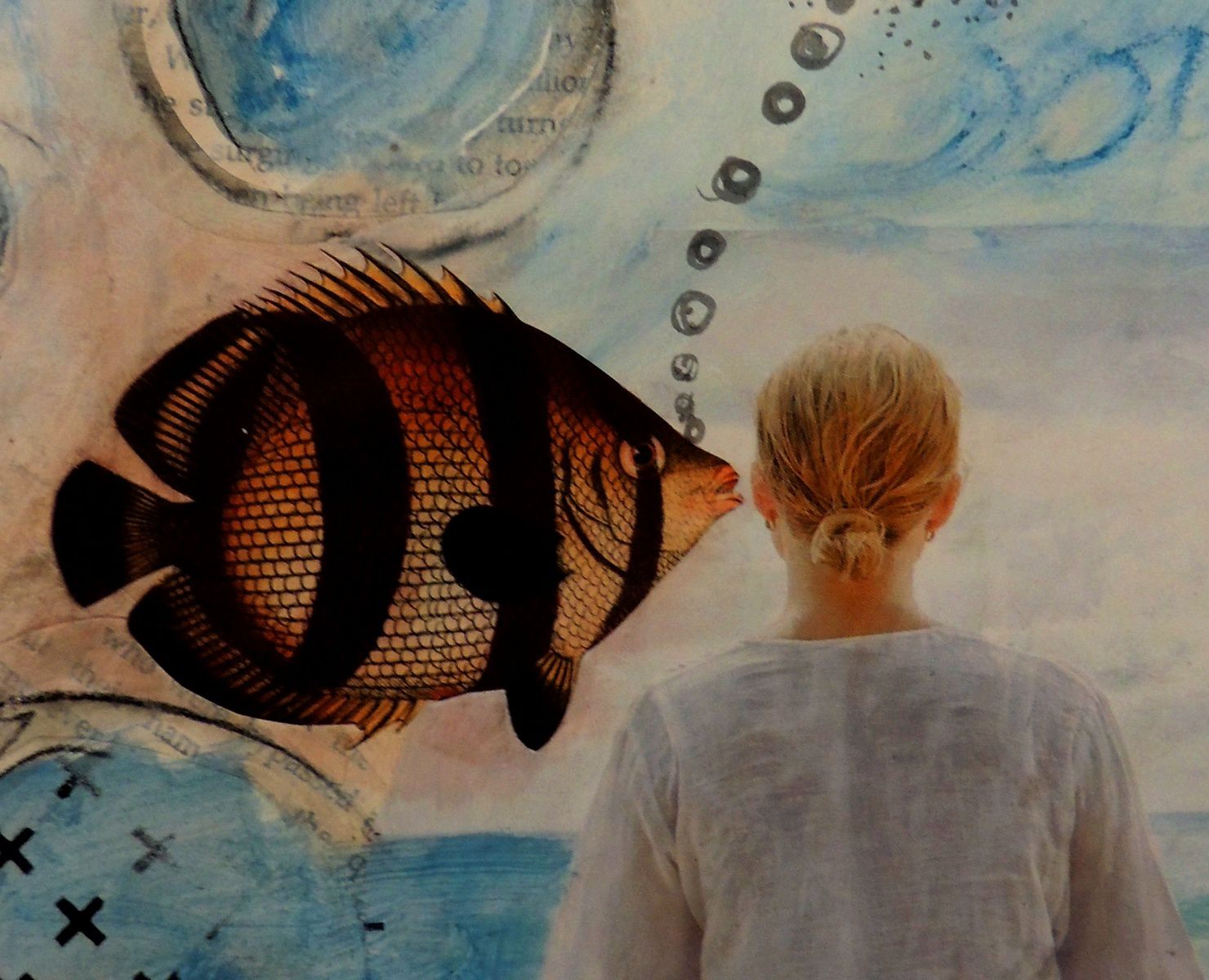 Des poissons en tête. C'est le thème pour un échange ATC ce mois d'avril. Que pourra chuchoter cette poisson dans mon oreille?
Fishes on my mind. It's the theme for the ATC exchange this month. What do you think this fish is wispering in my ear?