19 avril 2016
2
19
/

04
/

avril
/

2016
21:46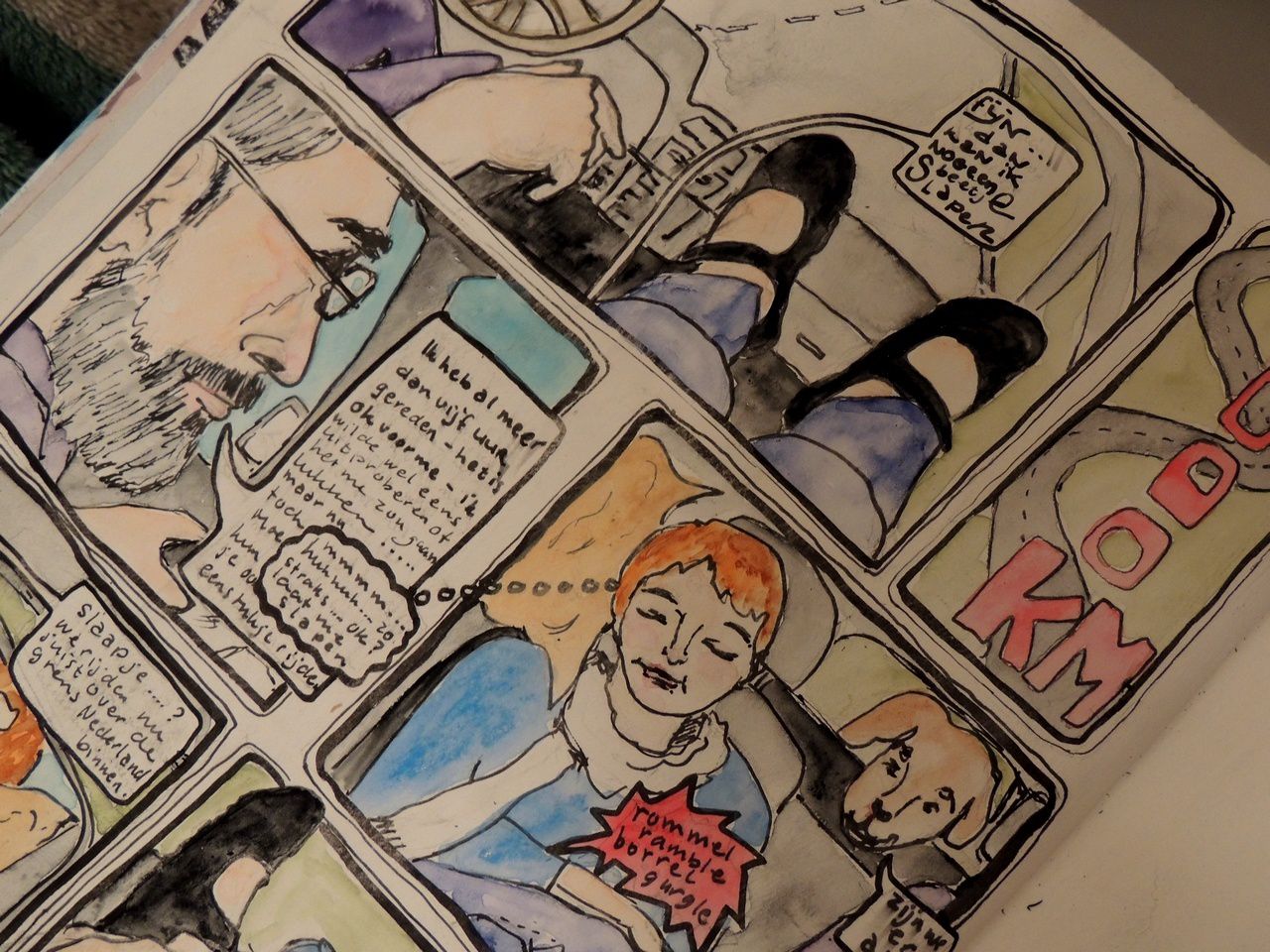 Toujours en train de chercher comment mieux dessiner, je fais partie d'un cours en ligne nommé 'sketchbook skool'. Je suis le cours 'polishing' et je suis guidée par six artistes avec chacun une manière différente pour donner plus de profondeur aux croquis et dessins dans un journal.
http://sketchbookskool.com/kourses/polishing
http://sketchbookskool.com/blog/
Always wanting to get better at drawing and sketching I'm following an online class: "sketchbook skool". Six teachers promised to take me to a higher level in journaling.
(voilà de noir et blanc à colorié avec neocolor II)
Le premier devoir était de dessiner un BD d'une conversation et j'ai choisi une que nous avons eu ce jour là, pendant notre voyage aux Pays Bas.
(from black and white to colouring in, with neocolor II)
The first assignment was to draw a comic strip about a conversation. I chose the conversation we had that day when we travelled to Holland.
Je n'étais pas en forme et j'ai dormi la plupart du voyage; je n'ai pas entendu qu'il a demandé plusieurs fois si je voulais conduire un peu.
I was not very fit and I slept most of the time, so my part of the conversation was very limited. My husband did try to coach me into taking over the wheel but I was far away in dreamland.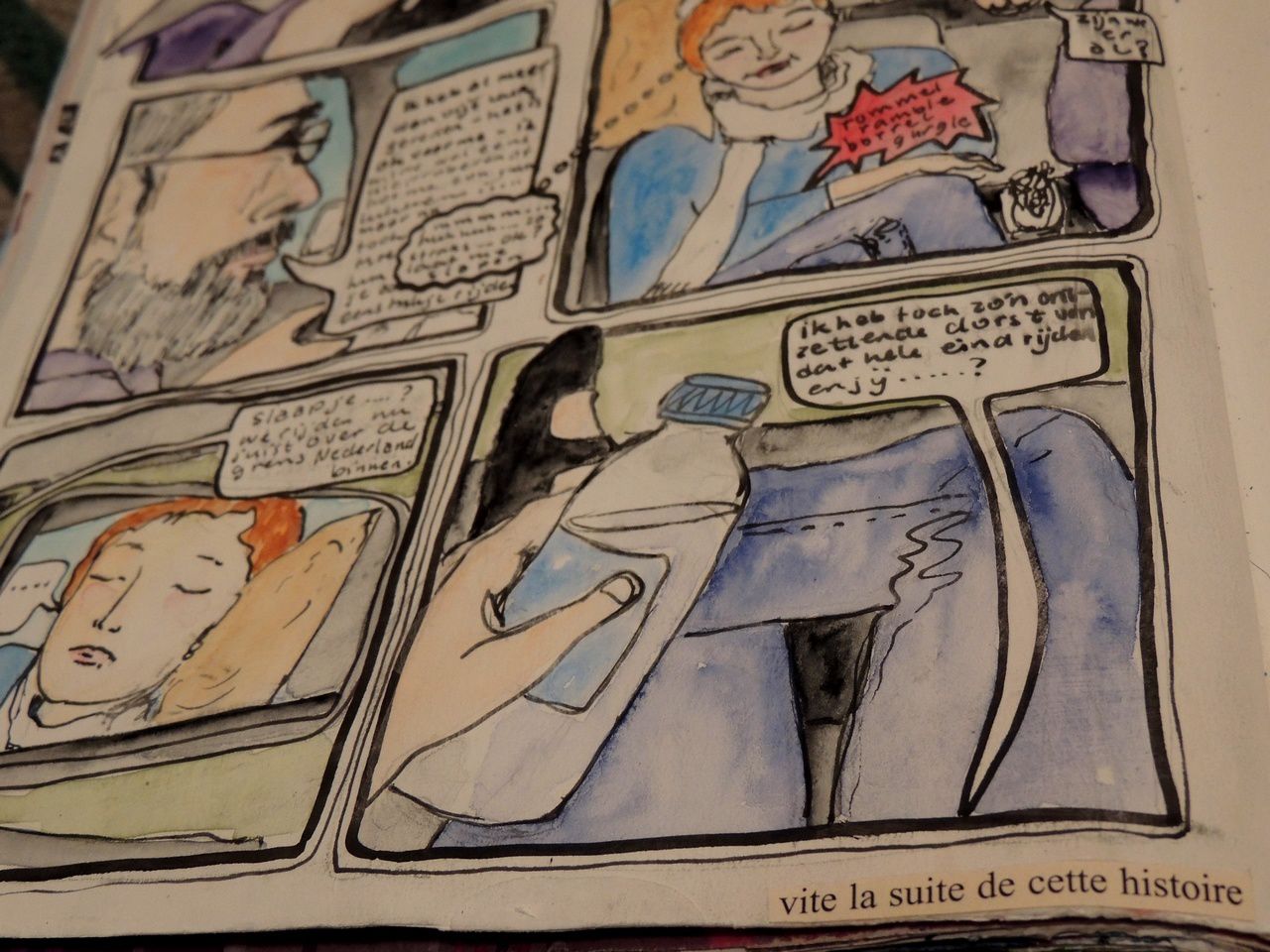 Presque arrivé je me suis réveillé, assoiffée, si c'était moi qui a fait tout le travail. Mais j'étais bien contente que soyons arrivé sain et sauf ici:
Nearly arrived I woke up, thirsty, as if I had done all the driving. But happy we had arrived safe and sound here: